AUGUSTA---"We always repeat to the students to be kind. We ask them to remember this when dealing with anyone," said Kevin Cullen, principal of St. Michael School in Augusta. "We want to make sure we are teaching our students positive lessons everywhere they look."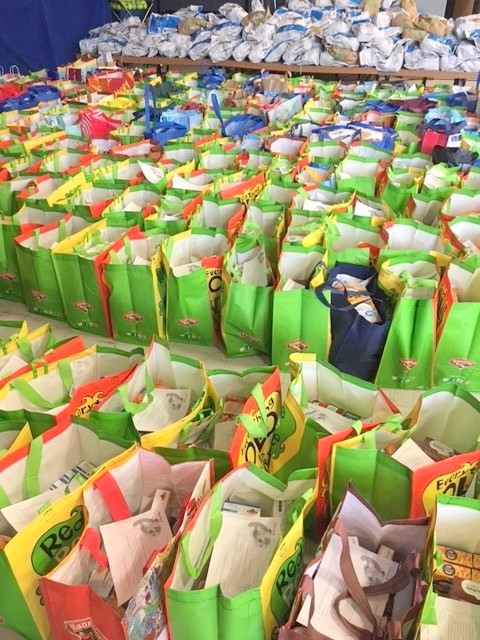 On Monday, November 25, a positive lesson can be found in a sprawling scene of service inside the gymnasium at St. Michael School, located on 56 Sewall Street.
At 1 p.m., the eighth graders will assist the Salvation Army in distributing over 200 Thanksgiving baskets to local community members in need.
"The students will come in the day before and help bag all of the fixings for a Thanksgiving Dinner," said Denise Levesque, marketing director at St. Michael.
The basket distribution at Thanksgiving has become an annual labor of love for the St. Michael community. For weeks, students have organized boxes and boxes of food donations generously offered by parishioners, school families, and local businesses. Individuals in need of assistance this Thanksgiving were asked to call the Salvation Army to reserve one of the special baskets.
"All of our students know that we are most concerned about helping them understand the importance of service to their communities and their fellow man," said Cullen. "We do this by reminding our students to remember and demonstrate "F.D.R." (Faith, Dignity, and Respect) during the school year and as they move on in life. Our faith is enhanced by the way the children treat one another and those in their communities."