AUGUSTA---What better way to celebrate "Constitution Week" than with a visit from the "Constitution Lady."
From September 17-23, St. Michael School in Augusta is celebrating the U.S. Constitution, which stands as a testament to the tenacity of Americans in maintaining their liberties, freedoms, and inalienable rights.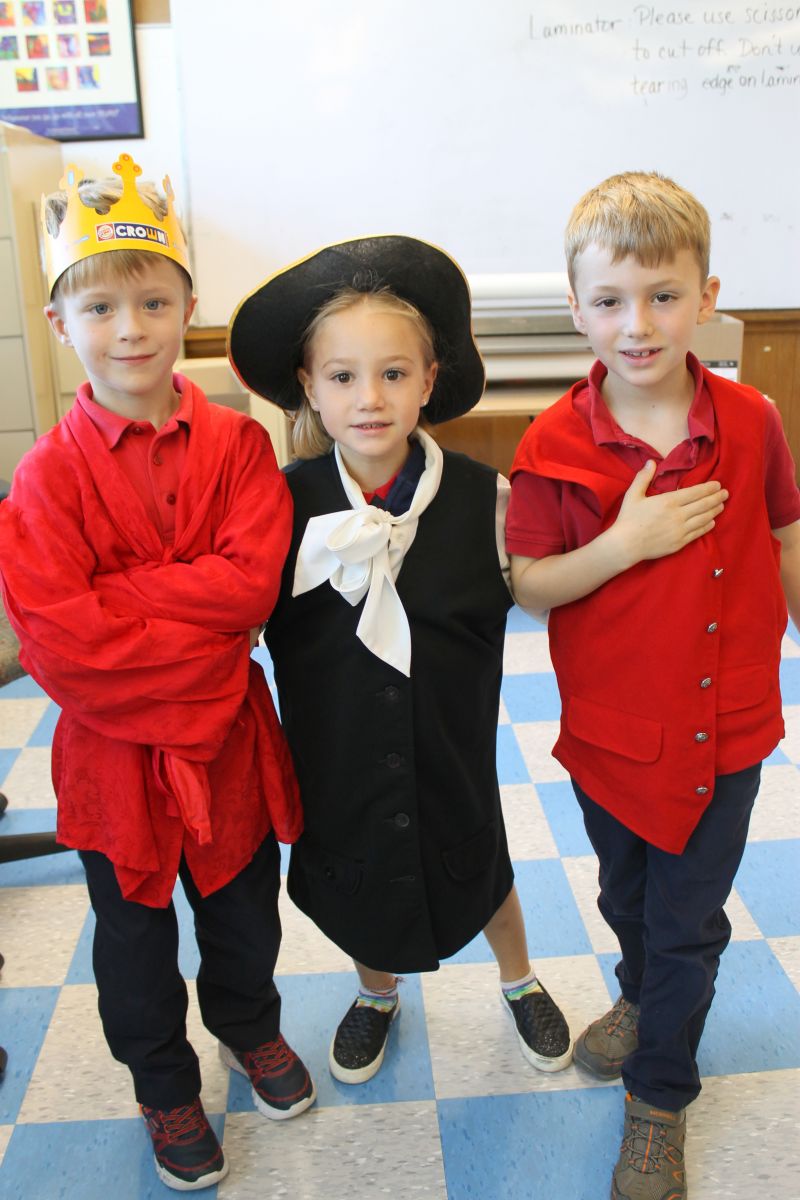 The celebration included a visit from Bonnie Wilder, affectionately named the "Constitution Lady," who offered an interactive program for first through fifth graders at St. Michael. Wilder is the "Constitution Week" chairperson of the Koussinoc Chapter of the Daughters of the American Revolution (DAR) in Augusta.
"Mrs. Wilder has been coming to our school for a few years now. She has a wonderful program that brings history to life for our students," said Denise Levesque, the marketing director at the school.
In addition to singing "The First Amendment HIGH 5!" to teach the five freedoms of the First Amendment, three "Huzzahs" and a special bell ringing concluded each lesson.
"Constitution Week," held nationally each year on September 17-23, was started in 1955 when the DAR petitioned Congress to set aside a week of observance for the Constitution. The resolution was later adopted by the Congress and signed into public law on August 2, 1956, by President Dwight D. Eisenhower. The goals of the week are to emphasize citizens' responsibilities for protecting and defending the Constitution, inform people that the Constitution is the basis for America's great heritage and the foundation for our way of life, and encourage the study of the historical events which led to the framing of the Constitution in September 1787.