LEWISTON---This week, St. Mary's Health System, a member of Covenant Health, announced the opening of a new two-story building on Campus Avenue in Lewiston. Referred to as the I-Wing, this new building will house the infusion center, as well as the health system's oncology and rheumatology practices.
The Infusion Center is where patients receive chemotherapy, blood transfusions, intravenous fluid therapies, iron infusions, IM/SQ Injections, and other types of supportive care on an outpatient basis.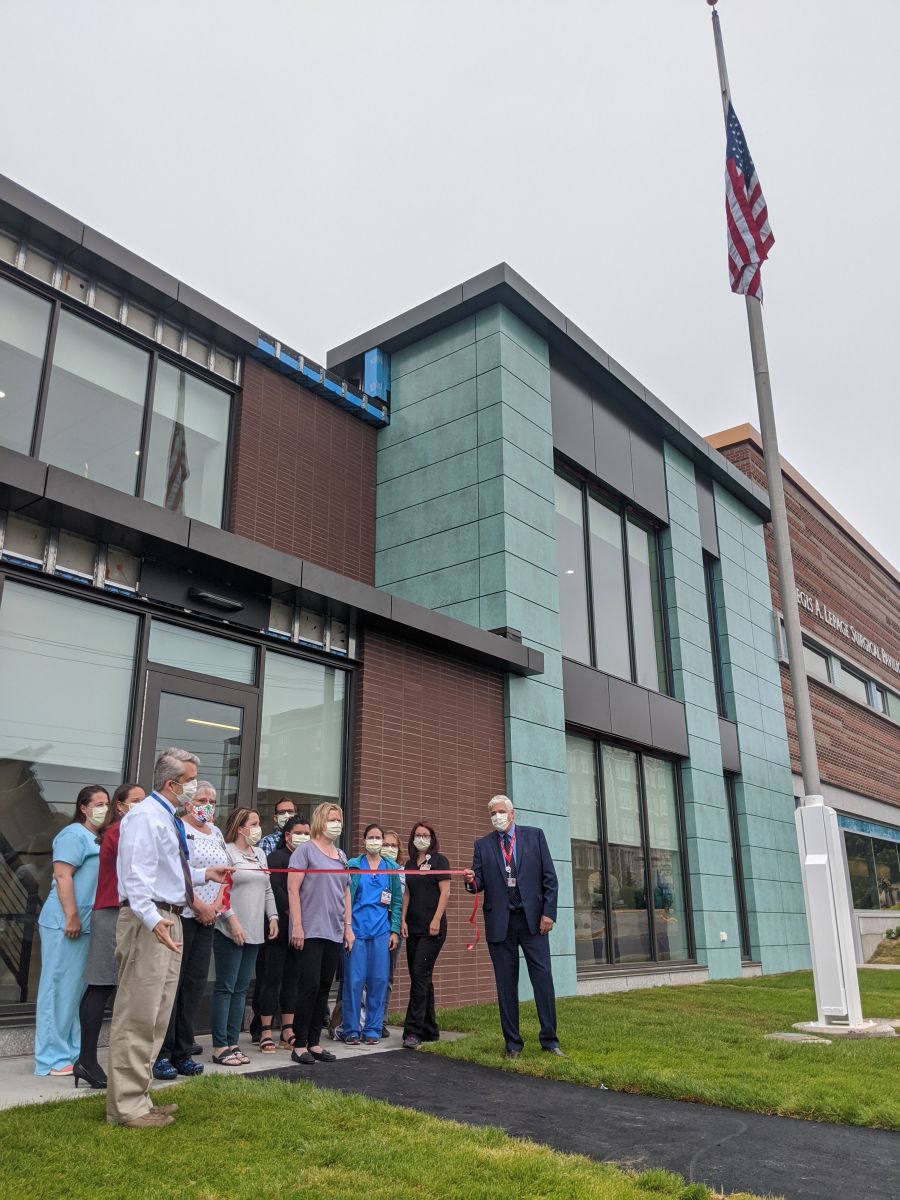 "The new building was constructed by Hebert Construction, and was made possible from the generous donations of many individuals and businesses in our community," says Steve Jorgensen, the president of St. Mary's Heath System. "This addition to our campus ensures that services can be delivered in a convenient, accessible and comfortable outpatient setting, and we extend our heartfelt thanks to everyone who helped make this building possible."
The building opening marks the conclusion of Phase Two of St. Mary's capital campaign project, Making an Impact with Care and Compassion.
The first phase of the campaign involved the renovation of the child and adolescent behavioral health unit and was completed in February of 2017. Phase Three, the construction of a new adult behavioral care space, will begin this summer with a planned opening in the spring of 2021.
St. Mary's Health System was founded in 1888 by the Sisters of Charity of Saint-Hyacinthe. Today, it is an integrated medical system comprised of a 233-bed acute care community hospital, a group of primary care and specialty providers, urgent care and emergency department, an extensive complement of behavioral and mental health services, and outpatient specialty practices. The system also includes d'Youville Pavilion, a senior care community that offers a rehabilitation center, long-term skilled nursing care and memory care.
Covenant Health is an innovative, Catholic regional healthcare system and a leader in values-based, not-for-profit health and elder care. Covenant's family of organizations includes hospitals, skilled nursing and rehabilitation centers, assisted living, independent senior residences and adult day care organizations throughout New England and Pennsylvania. Covenant is New England's largest non-profit post-acute care provider.