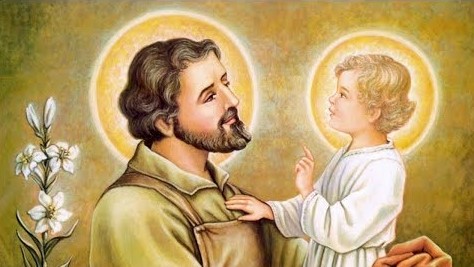 ROCKLAND---Fr. Robert Vaillancourt, pastor, and Fr. Hyacinth Fornkwa, parochial vicar, of St. Brendan the Navigator Parish will offer a retreat for men in the Year of St. Joseph on Saturday, April 24, at St. Bernard Church, located on 150 Broadway in Rockland. The retreat will run from 9 a.m. to noon.
In December, Pope Francis proclaimed a Year of Saint Joseph, which will continue until December 8, 2021, and issued Patris corde ("With a Father's Heart"), an apostolic letter celebrating the 150th anniversary of Pope Pius IX's declaration naming Saint Joseph the patron of the Universal Church.
"The aim of this apostolic letter is to increase our love for this great saint, to encourage us to implore his intercession, and to imitate his virtues and his zeal," Pope Francis wrote.
St. Joseph is seen as a model for all Catholics to follow because of the trust he placed in the Lord, even during times of uncertainty and struggle.
"The pope was inspired during the early months of the pandemic, saying it had shown that our lives are woven together and sustained by ordinary people," said Fr. Vaillancourt. "The Holy Father said that St. Joseph reminds us that 'those who appear hidden or in the shadows can play an incomparable role in the history of salvation.'"
To register for the special retreat, call the parish at (207) 236-4785 or email stbrendan@portlanddiocese.org. All are welcome to gather for this special event.
A special web section focusing on the Year of Saint Joseph is available for viewing on the Diocese of Portland's website. The section features a variety of resources including Patris corde, a list of celebrations and events planned for Maine that will be continually updated, messages from Bishop Deeley, prayers, images, and more. You can also learn more about the plenary indulgences associated with the year and the conditions and ways to receive one.