Dates for Open House and Blessing of the New St. John's Community Center Announced
BRUNSWICK---That the St. John's Catholic School girls' basketball team reigned supreme in a game on January 16 was just one of the many things to celebrate for All Saints parishioners and Brunswick community members that evening.
It marked the first home game on the St. John's campus ever, dating back to the school's opening in 1882, and the night symbolized years of hard work, generosity, and dreaming by a roster of hundreds.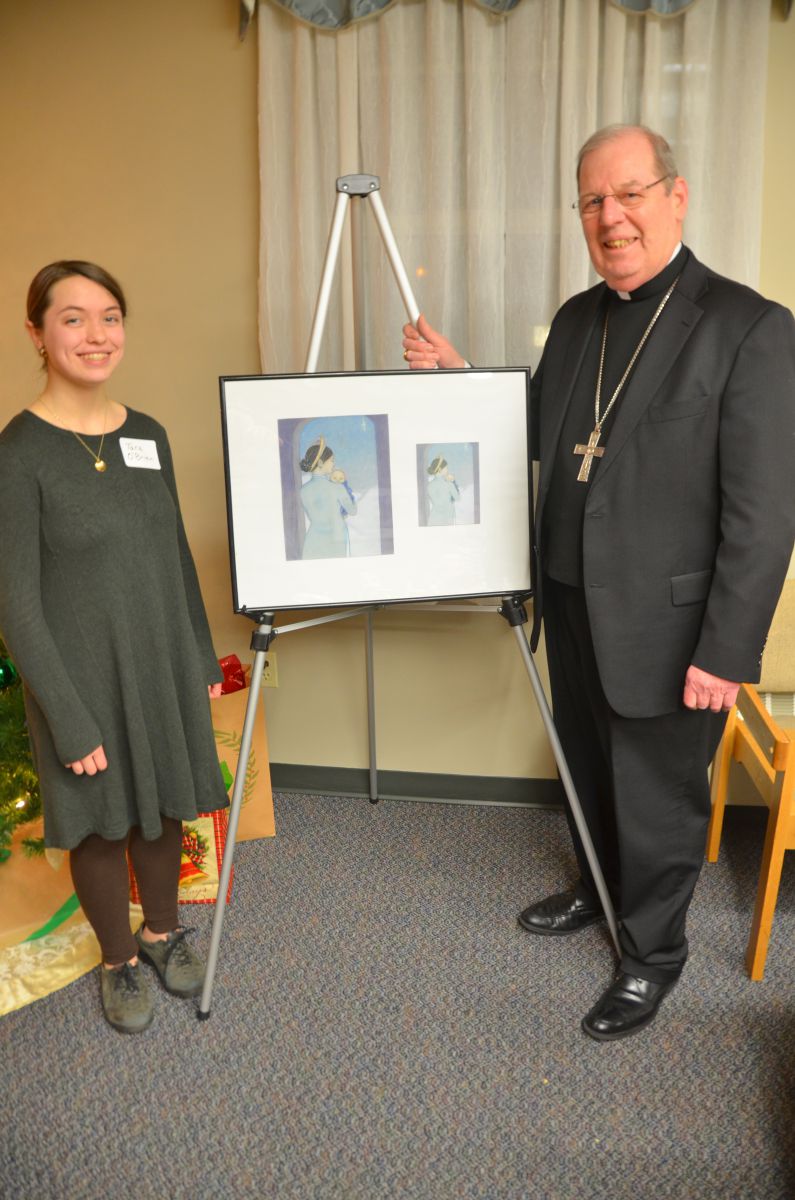 The new St. John's Community Center was on full display for the first time, drawing a crowd of both basketball fans and locals (additional pictures below) curious to see the long-awaited facility on Pleasant Street.
The community center, constructed by Ouellet Construction of Brunswick, will be rented out to community organizations in addition to parish and school use. With a goal of $4.7 million, the "Founded on Faith, Building the Future" capital campaign has eclipsed $4.1 million in contributions from donors and businesses.
"Together, we have built an amazing facility for our parish, our school, and our community," said Jim Baskerville, a member of the steering committee overseeing the project. "We extend our sincere gratitude to all who have helped us on this journey."
St. John's Community Center features an open space that can be used as a gymnasium, auditorium, and cafeteria; a stage; a chapel; meeting and music rooms; locker rooms; and a fully-equipped kitchen. When walking out its doors, visitors leave the state-of-the-art interior and are treated to a glimpse of the parish's proud history. The colors of the new facility's façade match the exterior of the beautiful St. John the Baptist Church, dedicated in 1927 and located directly across the parking lot. Adjacent to the new building is St. John's Catholic School, which has stood since 1913. The new sidewalk outside the building includes engraved pavers that have been purchased by individuals and organizations to honor teachers, priests, family members, graduating classes, and deceased loved ones.
Two upcoming events are open to members of the public looking to explore the amazing facility: an open house will be held on Wednesday, February 6, at 5:30 p.m. The blessing and dedication of the community center is set for Sunday, March 3. Bishop Robert P. Deeley will celebrate a Mass at St. John the Baptist Church at 11 a.m. before heading across the parking lot to bless and dedicate the community center at 12:30 p.m.
To help the parish reach the fundraising finish line, there are several ways that interested parties can make a general donation to the campaign:
Arrangements can be made for a one-time donation, a multi-year pledge, an estate gift, a stock gift, or a 401k distribution.