BIDDEFORD---"March is always a long month in schools," said Nancy Naimey, principal of St. James School in Biddeford. "So, we thought, "Let's try to plan a month-long initiative that promotes our S.A.F.E. mission each day!'"
The result? "March Madness" and a schedule of events and activities that celebrate the school's commitment to S.A.F.E. (Service, Academics, Faith, Excellence) with the students, who have been receiving in-person education since September, already looking forward to the memorable moments to come.
Highlights include:
March 1
Zero Discrimination Day that will promote the school's commitment to inclusiveness.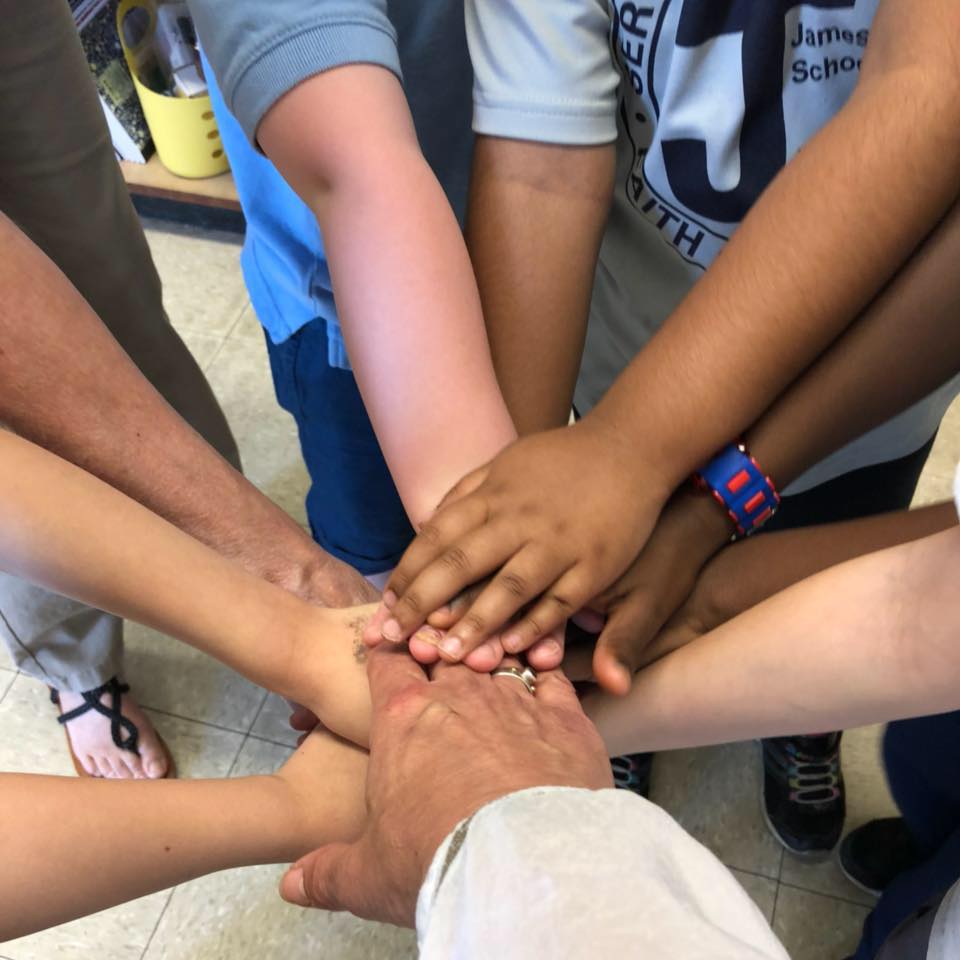 March 2
Dr. Seuss' birthday will be celebrated with a special reading event and students wearing red and white.
March 3
On World Wildlife Day, students will take a virtual field trip to view animals in their habitats.
March 4
Music will fill the school with musical themes the order of the day in the classrooms. Students will also honor the Star-Spangled Banner, which was declared the national anthem this week in 1931.
March 5
National Unplugged Day will find the students not watching any television or using computers the entire day and night.
March 8
On International Women's Day, the student will learn about famous women in history.
March 9
Students will write letters of appreciation to staff members on St. James Staff Day.
March 10
Students will participate in door decorating and focus on positive words to commemorate National Words Matter Week.
March 11
Students will participate in bubble-themed activities to celebrate National Bubble Week.
March 12
The Casual for a Cause day, in which students bring donations for charitable organizations in exchange for dressing casually, will raise money for the Maine Cancer Foundation.
March 16
Extra recess and the chance to dress in "something that makes you happy" will help students celebrate "Act Happy Week."
March 17
Students will wear green and learn about St. Patrick in honor of St. Patrick's Day.
March 18
Staff members and teachers will write notes and messages to the students on "Absolutely Incredible Kid Day."
March 19
"Let's Laugh Day" and "Red Nose Day" as jokes are told off the school intercom and students will tell jokes in classes. In addition, students can draw a red nose on a disposable mask and bring in a monetary donation to end children's hunger.
March 22
Spring and tree activities and projects are set to celebrate the start of spring, including the planting of flowers.
March 23
Extra recess to enjoy the outdoors will honor World Meteorologist Day.
March 24
On the eve of Feast of the Annunciation, students will write class letters to the priests of Good Shepherd Parish, of which St. James School is a part.
March 25
The students will celebrate 88 days until summer by dressing for summer (appropriately), enjoying a picnic lunch, and bringing beach towels.
March 26-28
No weekend homework.
March 29
For National Cleaning Week, students will help clean their classrooms, the school halls, and outside in the schoolyard.
March 30
On National Take a Walk in the Park Day, classes will enjoy special walks.
March 31
On National Crayon Day, special activities will be held in each classroom.
"St. James isn't just a school, it's a family," said Naimey. "This initiative is just another fun and creative way to bring the community together."
For more information about the school, call (207) 282-4084.