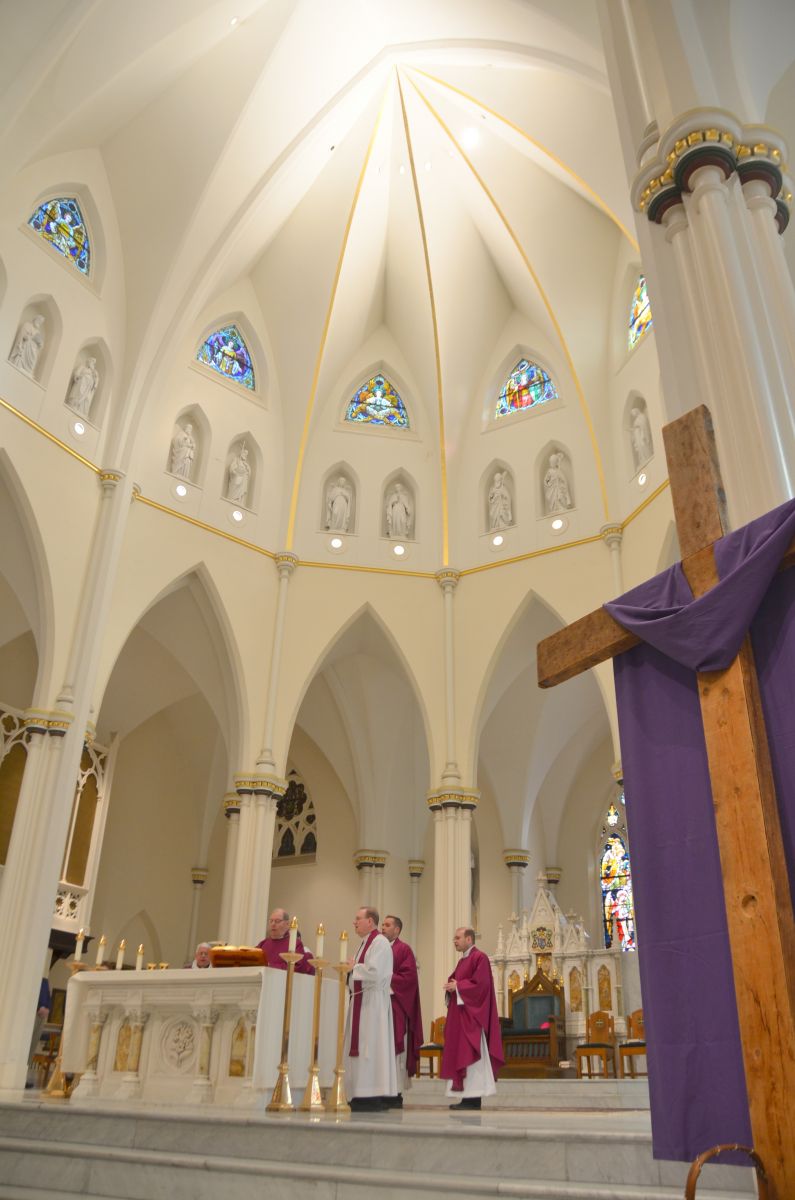 PORTLAND---"It seems particularly appropriate that we gather in prayer, penance, and fasting during this year where the Church and her people have suffered so greatly by continuing revelations of past incidences of abuse of children. We come in these very first days of Lent, the Church's season for repentance and reconciliation, we come with a purpose."
The words of Bishop Robert P. Deeley fell upon the solemn assembly at the Cathedral of the Immaculate Conception on Friday afternoon, March 8, at the annual Mass for the diocesan-wide Day of Prayer and Penance.
"It is a day of prayer and fasting in the diocese in reparation for the hurt caused to the victim/survivors of the sexual abuse of minors by clerics, said Bishop Deeley. "It is also an opportunity to pray for all those who have been harmed by such sexual abuse. We pray that our loving God, who makes the impossible possible, can heal those so harmed."
Priests throughout the diocese observed the Day of Prayer and Penance by offering Masses on Friday that included prayers for victims/survivors of abuse for their healing; for Church leaders entrusted with the care of "the Lord's flock" to follow in the example set by Jesus; for civic leaders to promote peace; for perpetrators of abuse to seek and find repentance and face justice; for all those who work with young people to do so with a spirit of respect and humility; for families to create a safe, loving, nurturing, and peaceful environment for their children; and for counselors and advocates who provide help to survivors of abuse to exercise wisdom and compassion.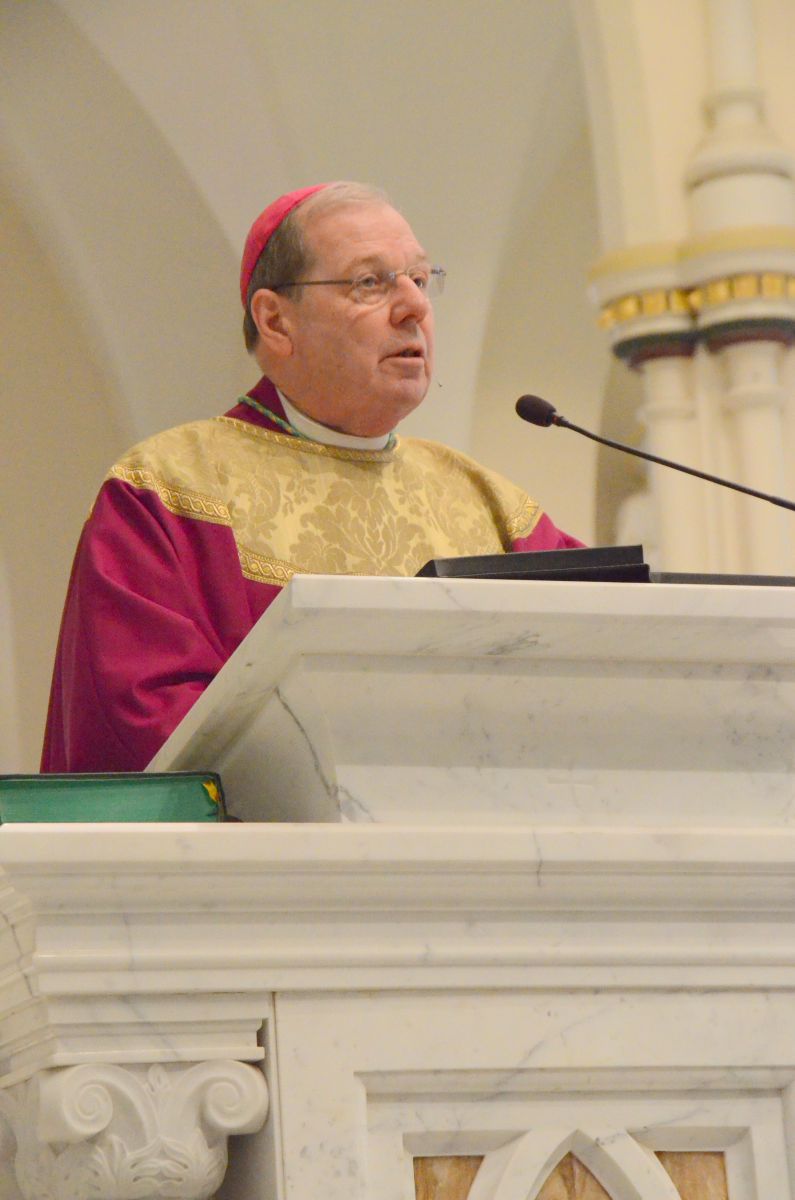 "It is the hope that our gathering for prayer and for healing will help to keep us vigilant and watchful so that we can aid everyone to know of the harm that sexual abuse causes, to those abused, to their families, to the community, whether that be the Church or any other community," said the bishop.
Bishop Deeley told those gathered that he wants the victims/survivors of sexual abuse to know that they are never alone.
"I want to thank any of those of you who are victim/survivors for being here today," the bishop said during his homily. "It gives me a new opportunity to speak of our sorrow for the harm that has been done to you. And to those who might still be carrying the pain of sexual abuse without talking to anyone. We want to do what we can to assist, if at all possible, in a process which leads to healing. Out of the same desire to assist in healing, we also want to make it clear that sexual abuse is a crime. Anyone so harmed should know that they have the right to bring that crime to the attention of those civil authorities charged with the administration of justice."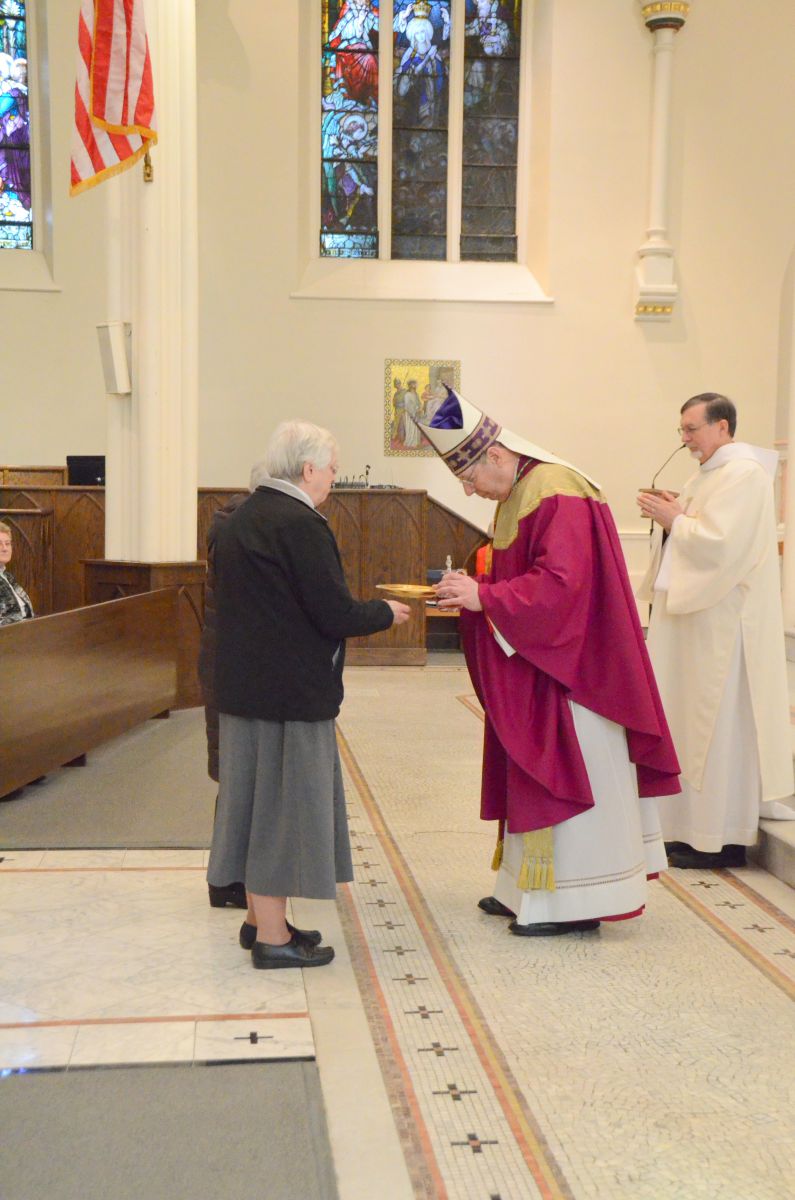 The Mass also provided a public opportunity to ask for forgiveness for the terrible harm done to young people.
"These are sins of the very persons who were called to serve these children, their priests," said the bishop. "Their mission was supposed to bring these children to know God, the one whom we are called in the Gospel to love even as he has loved us. The fact that it was not good but harm that was done to these children of God is the reason we gather seeking healing and forgiveness in this service of penance and remembrance."
The Mass also served as a reminder of the Diocese of Portland's vigilance. Since the implementation of the Charter for the Protection of Children and Young People in 2002, the Diocese of Portland has worked diligently to ensure a safe environment for all young people. An independent, on-site audit of safe environment procedures conducted in 2018 found the diocese in full compliance with the Charter, which mandates that any representative of the Church who sexually abuses a minor be permanently removed from ministry. It also calls for the reporting of all complaints to civil authorities, thorough investigations of all complaints, and reimbursement of therapy for victims/survivors. Since these procedures were implemented in 2002, there have been no substantiated allegations of sexual abuse of a minor by a cleric in the Diocese of Portland.
"Particularly in our own diocese and in our country, much good has been accomplished," said Bishop Deeley. "Programs of safety have been instituted in our schools and parishes. We have tried to help people to be watchful for signs of questionable behavior. We have worked together with the laity to establish protocols to receive allegations, investigate them, and prevent such crimes in the future. We do this to establish a safe environment for our young and all who come to seek the Lord in the Church."
Since 2002, over 15,000 Catholic Church employees, volunteers, priests and educators in Maine who work with children have been trained in a safe environment program, which includes mandatory background checks.
"I want to express my gratitude to all those who assist me in seeing to it that together we are working to assure that our Church is a safe environment for our children," said the bishop. "Like so many other things, it is only with the collaboration of many people, including our Review Board and those who oversee all our safe environment programs in parishes and institutions, that we are helped to be faithful to the pledge we make in this day of penance to be vigilant in our commitment to overcome this evil."
As always, Bishop Deeley encourages anyone who may have information about any case of sexual abuse of a minor by a Church representative to contact civil authorities and Michael Magalski, Director of the Office of Professional Responsibility for the Diocese of Portland, at (207) 321-7836 or at michael.magalski@portlanddiocese.org.