STANDISH---"As I sprinkle this Holy Water on a very small part of these grounds, may its spiritual blessing go throughout this entire athletic park and bless all that happens here today and in the future."
The words of Sister Joyce Mahany, RSM, were met with large applause as members of the Saint Joseph's College community gathered in late September to celebrate the completion of a $5 million lighted athletics complex on the college's Standish campus.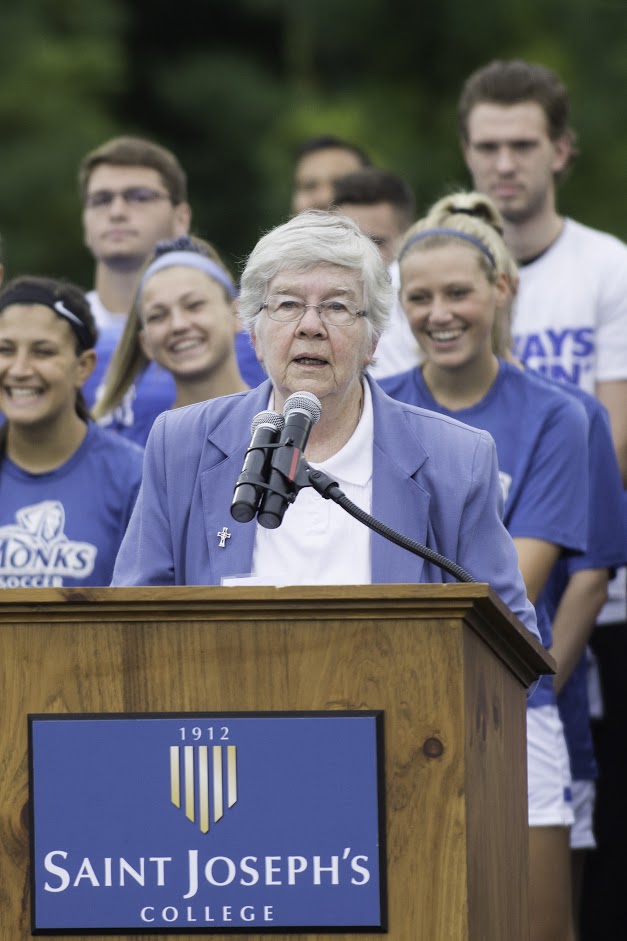 Construction of the facility began in 2016, and the complex now features an artificial turf-surfaced and lighted field, an eight-lane track, and parking.
Members of the Saint Joseph's College Board of Trustees, President James Dlugos, donors, students, parents, and alumni attended the field blessing.
"It means a lot to the college," said Brian Curtin, the Monks' athletic director. "We've already seen a spike in enrollment because of it, with increased roster sizes for men's lacrosse and women's and men's track."
School officials hope to eventually add permanent seating, a press box, and locker room facilities at the complex.
Saint Joseph's College offers 19 varsity sports programs and is a member of the NCAA Division III and the Great Northeast Athletic Conference (GNAC).
The college's athletic programs place an emphasis on the primary tenets of the GNAC: Community, Sportsmanship and Integrity.