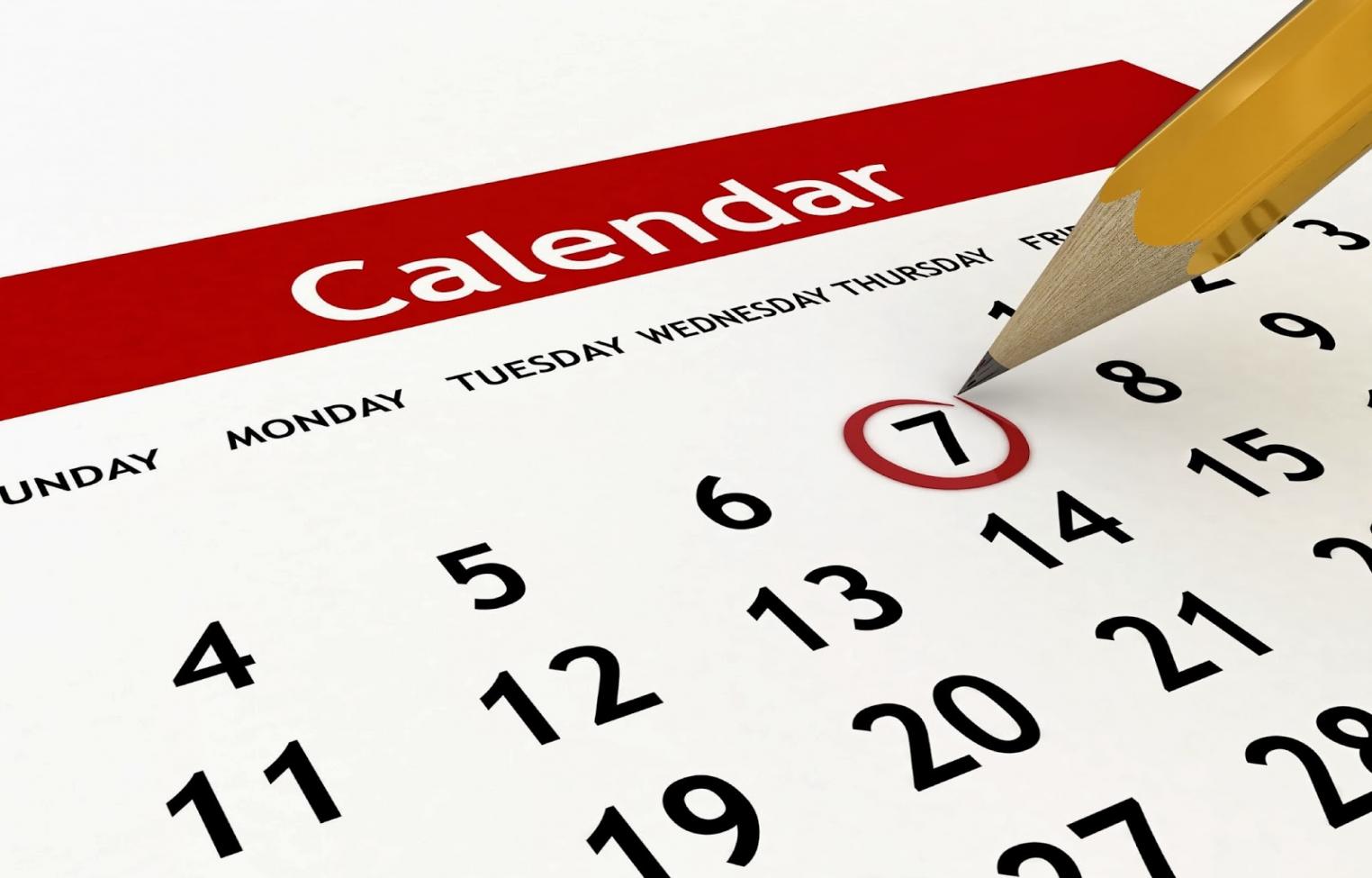 We realize that there are many different commitments seminarians need to juggle during their time in formation. Please be attentive to the following dates. If there are others that should be added, let the Director of Seminarians know.
Important Dates and Commitments
Please contact Fr. Daniel Greenleaf, Director of Seminarians, if you cannot attend any of these required events
May 20-23, 2019: Clergy Institute. Seminarians are expected to be there for the Jubilarian celebration, which starts at 4:30 pm. (Holy Redeemer Church; Major seminarians are required to be at the Jubilarian celebration. This event is optional for college seminarians.)
May 28, 2019: Standard summer assignments begin
June 2, 2019: Alex Boucher's Transitional Deacon Ordination (Cathedral, 10am Mass)
July 21-25, 2019: Seminarian Retreat (TBD; Marie Joseph Spiritual Center) (Required; Casual)
August 4, 2019: Standard summer assignments end following last parish Mass
Dress Code
a. While in seminary, seminarians are expected to follow the dress code policies of that particular seminary.
b. Formal - While in the diocese, formal dress is as follows:
i. All seminarians in Theology are to wear clerical clothing while in pastoral and liturgical settings.
ii. All seminarians yet to begin first Theology are to wear a dark suit, white shirt and dark tie. This includes the summer before one enters first Theology.
c. Casual - While in the diocese, the casual dress is button down shirt or polo shirt and khakis or dress pants.
d. Informal - While in the diocese, informal includes the description stated for casual with the option for jeans, shorts and t-shirts.
e. Non-ordained seminarians are to avoid wearing clerical clothing in non-pastoral and non-ordained settings.
Forms