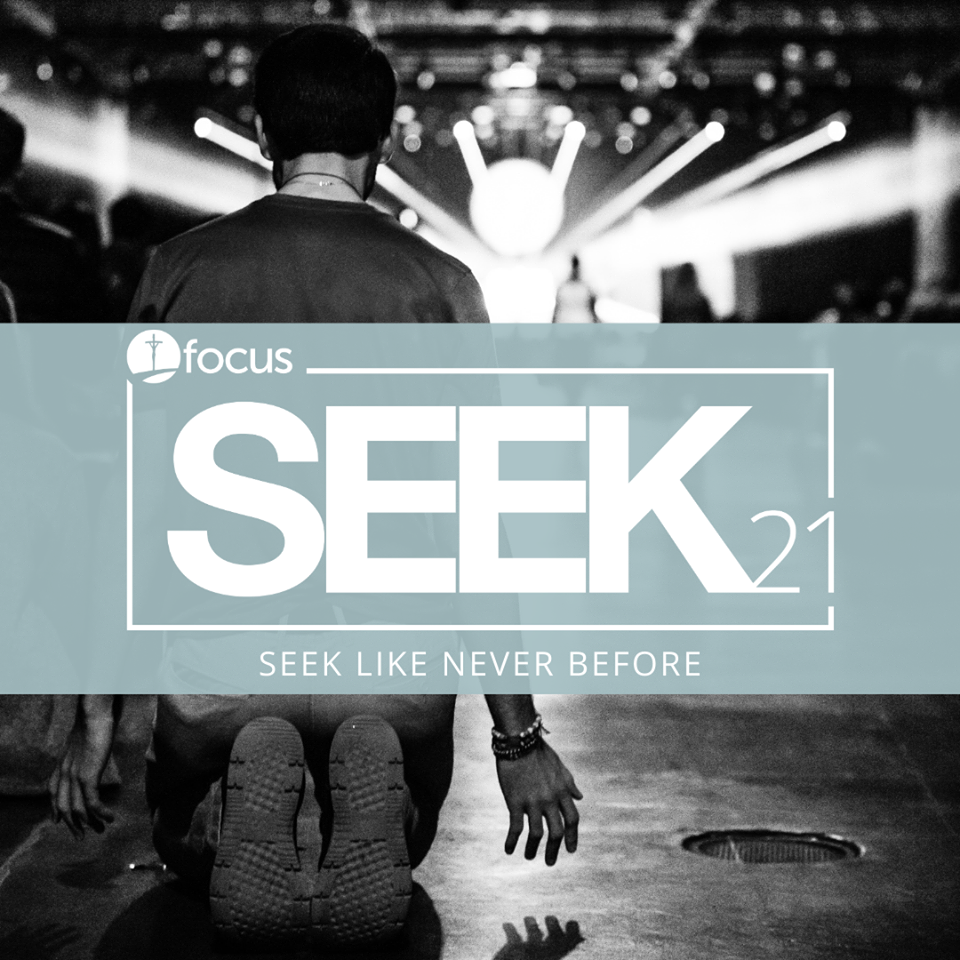 ORONO---Thousands of people will gather individually and in small groups across the country to learn about joy, peace, hope, and salvation at SEEK21, a national convention on February 4-7 organized by FOCUS (Fellowship of Catholic University Students), a Catholic collegiate outreach group with a mission to share the hope and joy of the Catholic faith with college and university students, including at the University of Maine in Orono.
In 2017, Bishop Deeley and over 30 UMaine students attended the SEEK17 Convention in San Antonio, Texas, joining over 13,000 students from across the nation.
This year, due to the pandemic, the event will be broadcast live with appearances by renowned Catholic speakers including Bishop Robert Barron and Sister Miriam James (full list of speakers). The virtual convention will also feature Mass, prayer, discussions, entertainment, and much more.
FOCUS missionaries at the University of Maine are organizing a small group to participate and are encouraging others to do so across the state. FOCUS missionaries are mostly people in their 20s who serve on over 125 campuses in the U.S. The missionaries are trained in Church teaching, evangelization, and discipleship, and they help students grow in their faith while inviting non-practicing Catholics and those with no faith affiliation to form a connection with the Church.
"There has never been a Catholic conference of this magnitude focused on the Gospel message itself," said Nina Cardillo, a FOCUS missionary at UMaine. "Participants will come away knowing Jesus Christ and having the confidence and tools to share and live the Gospel in their daily life.
"All are welcome who desire to encounter Christ in a deeper, more personal way," said Craig Miller, the president of FOCUS. "People can participate from their living rooms, backyards, parish centers, anywhere. There's something for everyone. You'll experience the very best of SEEK and have the opportunity along with thousands of others to encounter the Lord wherever you are."
To learn more about ways in which you can participate in the convention, visit https://seek.focus.org. If you are interested in joining the UMaine group, contact Nina Cardillo at (443) 995-8434 or antonina.cardillo@focus.org.