BRUNSWICK---The success of the first St. John's "Cruise In" earlier this summer has inspired a second event on Friday, August 9, from 5:30 p.m. to 8 p.m. at the new St. John's Community Center (43 Pleasant Street in Brunswick). Community members are invited to take a step back in time at Maine's newest classic car show and enjoy a night of hot rods, live music, and more. Admission is free, but food will be available to benefit a great cause.
"All of the proceeds from the food and a 50/50 raffle will go to helping us reach our final goal for the new St. John's Community Center and Adoration Chapel," said Jim Baskerville, a co-chair of the steering committee that oversaw construction of the facility. "Our volunteers will prepare and serve hamburgers, hot dogs, chips, desserts, drinks, and other items."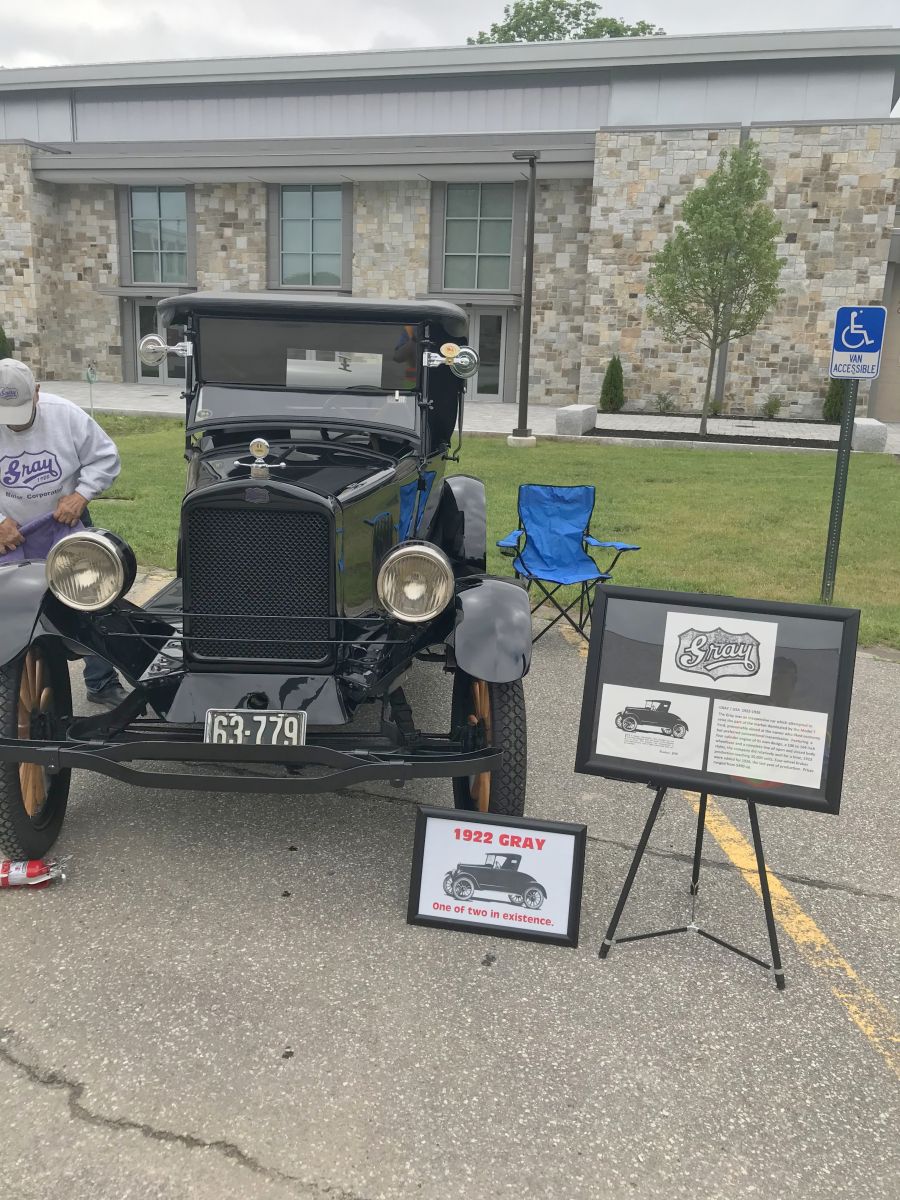 The more than 15,000 square-foot center, which cost $4.7 million dollar to build, stands across a parking lot from St. John the Baptist Church and adjacent to St. John's Catholic School. The center was blessed and dedicated by Bishop Robert P. Deeley on March 3. It has quickly become an important town building used for a variety of activities and events by students, parishioners, and community members. Presently, the capital campaign to pay for the center has raised close to $4.3 million of the $4.7 million.
"Parish unity, providing the best education for our young people, and building on our relationship with the community are all things that people have been able to rally behind," said Fr. Thomas Murphy, pastor of All Saints Parish, of which St. John's is a part.
That relationship with the community has been enhanced by special events like the "Cruise In."
"At our first 'Cruise In,' we had many proud owners and beautiful cars from different places," said Baskerville. "One very special antique car owner, John Houston, came with his 1922 Gray. There are only two left in the world!"
Tours of the new facility will be offered on Friday. All are welcome to attend, and exhibitors are encouraged to bring their classic cars. If you are unable to attend but would like to contribute to the capital campaign, you may do so online; send a check with the memo line "Campaign" to: All Saints Parish, 132 McKeen Street, Brunswick, ME 04011; or contact Charleen Foley at (207) 725-2624, ext. 112, or charleen.foley@portlanddiocese.org.