Click to download a promotional flyer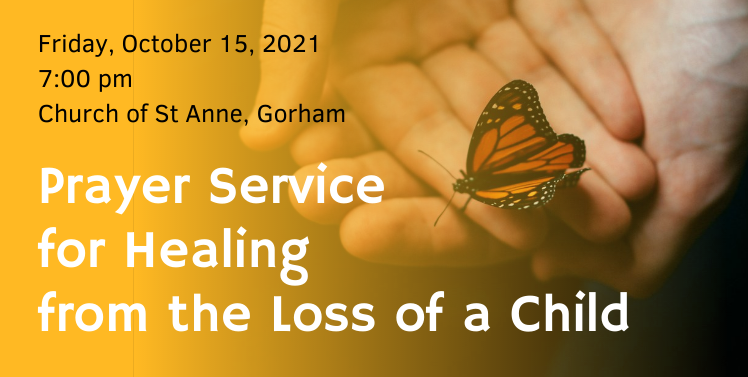 Many who experience the death of a child suffer in silence, especially those who lost a child through miscarriage or stillbirth. Such losses impact siblings, extended families and friends as well as parents. Our Catholic family is also impacted in these losses as we share one another's sorrows. Mourning together is one way we live out the spiritual work of mercy by praying for the living and the dead.
October 15 is National Pregnancy and Infant Loss Remembrance Day. This year our diocesan Project Rachel ministry is collaborating with St Anthony of Padua Parish to host a Prayer Service for Healing from the Loss of a Child. People of all ages and faith traditions are invited to gather for a simple prayer to remember precious lives ended too soon and to pray in hope of consolation and healing for all who grieve the loss of a child.
When: Friday, October 15, 2021 7:00p
Where: Church of St Anne, 299 Main St, Gorham, Maine (park in lower lot)
About the service: The prayer service will involve singing, readings from Sacred Scripture, a ritual of remembrance, and prayers for healing and hope. During the ritual of remembrance, individuals will have an opportunity to light a candle in honor of a child lost.