BRUNSWICK---On Sunday, June 25, a group of 26 teens and five adult leaders from All Saints Parish in Brunswick filled five minivans for a weeklong journey aimed at providing the young people with a residential experience of living as disciples of Jesus through prayer and service to the poor.
The trip from Brunswick to Washington, D.C. took twelve hours, but the lessons gleaned from the "Mission to D.C." will last a lifetime.
By day, the group went to a variety of sites throughout the city to perform acts of service, including pruning and clearing weeds at parks, installing drywall and flooring at the city parks headquarters, doing yard work for senior citizens, preparing food at a community kitchen,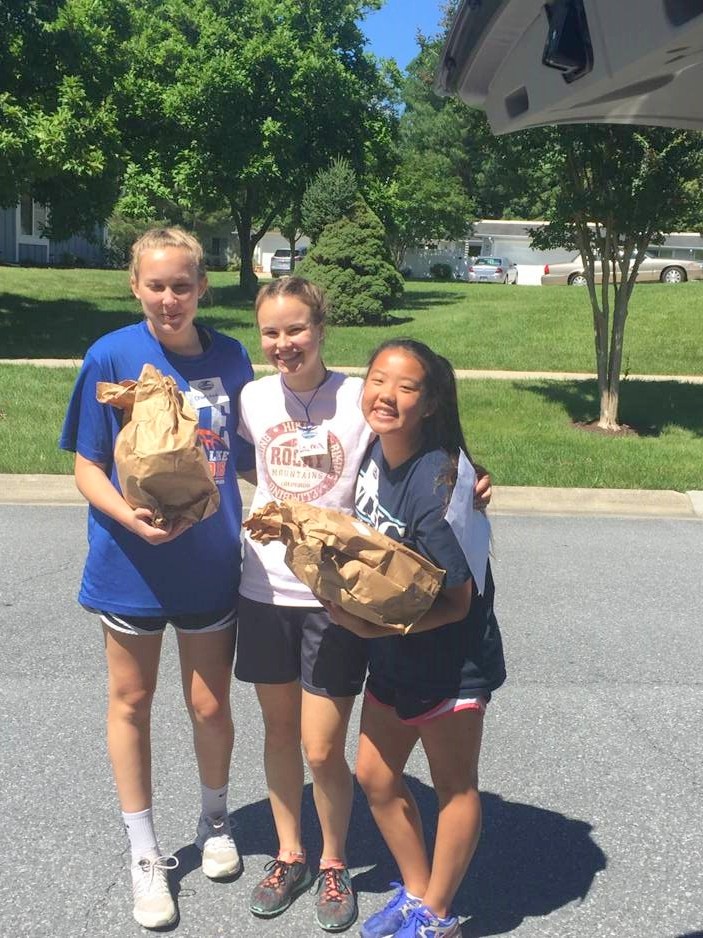 delivering food to homebound people, and leading games for children. By night, the participants cooked their own meals and slept on the floors of classrooms at a local church.
"The purpose of our mission week is always to practice intentionally living in the Kingdom of God," said Sheila Murphy, youth ministry coordinator for All Saints Parish. "This means having an attitude of openness to God for the whole week. One practical starting point for this was leaving our phones at home!"
By eliminating distractions, the teens were able to focus on the theme of the week: "The Good Life."
"It's a phrase we explored with more depth each day," said Murphy. "At first, we thought it meant experiencing all the blessings God has for us like food, family, friends, safety, and freedom. Later, we came to understand the good life means helping everyone experience the goodness that God wants to give them in their lives now as a preview of life in heaven! Our students were living life to the fullest because they were oriented toward helping others experience life to the fullest too."
The young people also prayed together each day, sang worship songs as a group, and wrote in spiritual journals before going out to work for the day, reflecting on the grateful people and unforgettable moments that filled the week.
Though the parish holds the mission trip each June, preparations begin months earlier as the teens hold a variety of fundraisers, including large community dinners, to raise money. Each year, the All Saints parishioners are eager to help their youth have this special experience.
"Anyone who wants to participate in the mission trip is able to do so, regardless of financial situation," said Murphy. "The support from parishioners and friends is wonderful."