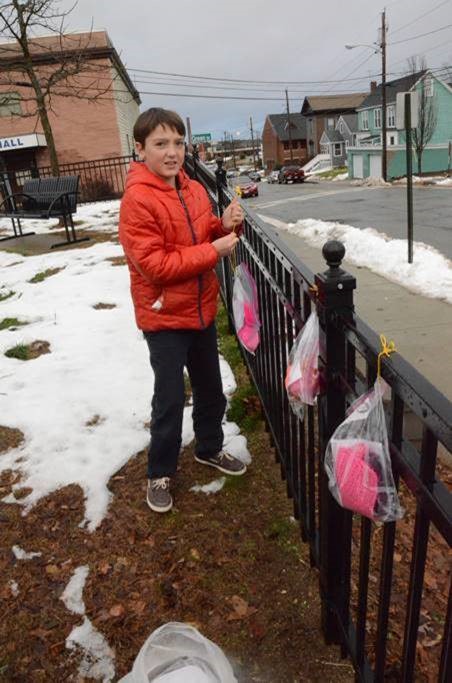 BIDDEFORD---On Tuesday, November 27, students from St. James School marched down Graham Street in Biddeford toting 236 bags of clothes, including mittens, hats, scarves, socks, and other items.
A light rain and temperatures hovering around 30 degrees did not deter them from their mission.
"We just want to help," said Brayden.
The students reached their destination, the park on the corner of South and Green Streets, and tied the 236 bags of clothes to the long fences surrounding the green and the park benches (additional pictures below).
Jim King, superintendent of Maine Catholic Schools, helped with the tying.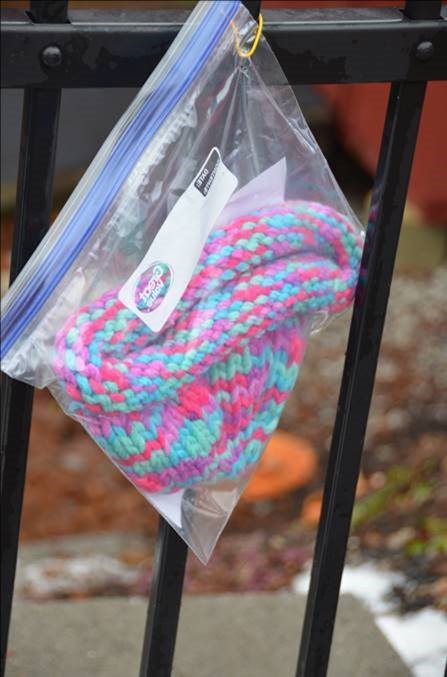 Donating the clothes were members of the St. James School community. The recipients? Anybody who needs them.
"Anybody is welcome to come and take the items," said Nancy Naimey, principal of St. James. "Last year, I came by the morning after we left them and there were only a handful left. We know there is a great need for this."
"With winter here, people without homes need these things to stay warm," said Zack. "I'm just glad we can do this. We care."
Each bag featured a decorative ribbon and tag inside that read "I am not lost. This is to help warm you and your heart."
The note was signed by the St. James students.
"This is part of our faith," said Camryn. "Caring for others."