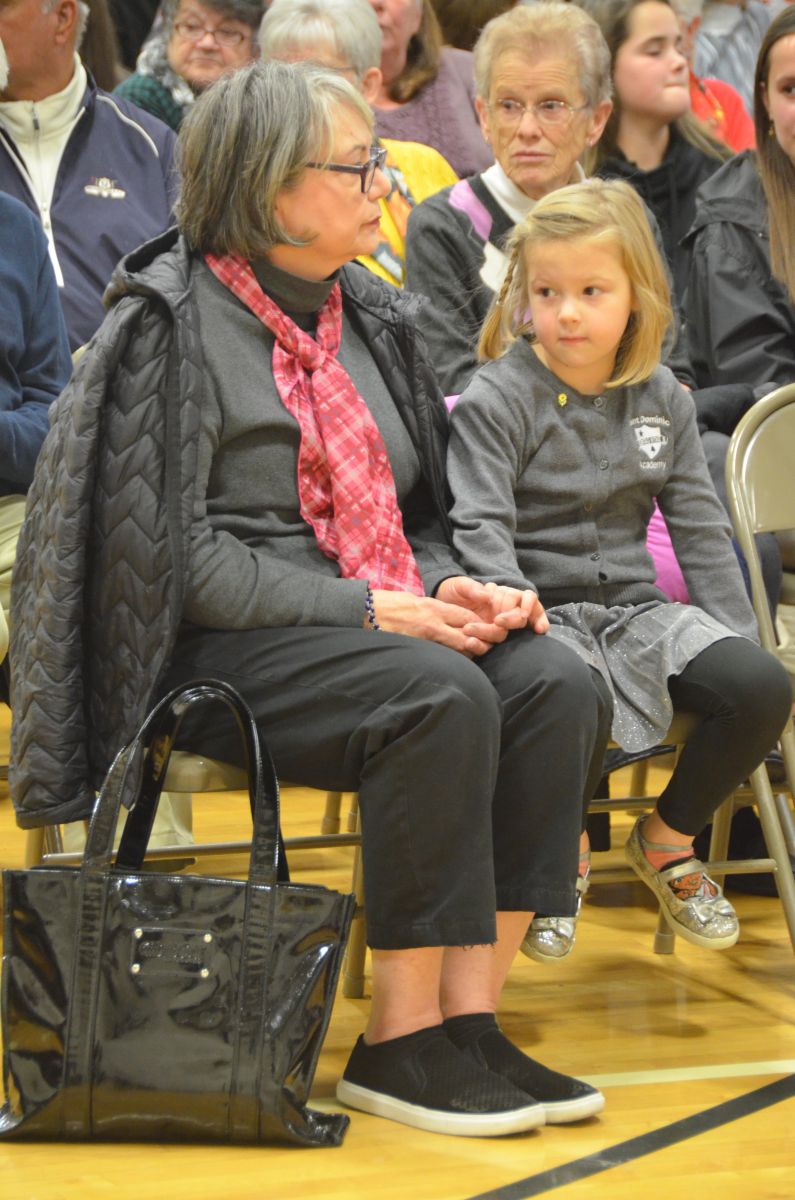 AUBURN---Louise smiled as her granddaughter, Reagan, snuggled up close, a serene look on her face.
"She is well trained for a kindergartner, huh?" joked the proud grandmother.
Similar heartwarming moments were on display throughout a full Callahan Family Memorial Gym on the Auburn campus of Saint Dominic Academy on Wednesday morning, November 27.
Bishop Robert P. Deeley joined the school community for a special Grandparents' Day Mass (many additional pictures below).
Students were joined by their grandparents, great-grandparents, and other family members for the Mass, and students at the academy's Lewiston campus also attended with family members.
The annual event gives the school community a chance to show their gratitude to a special group of people in their lives.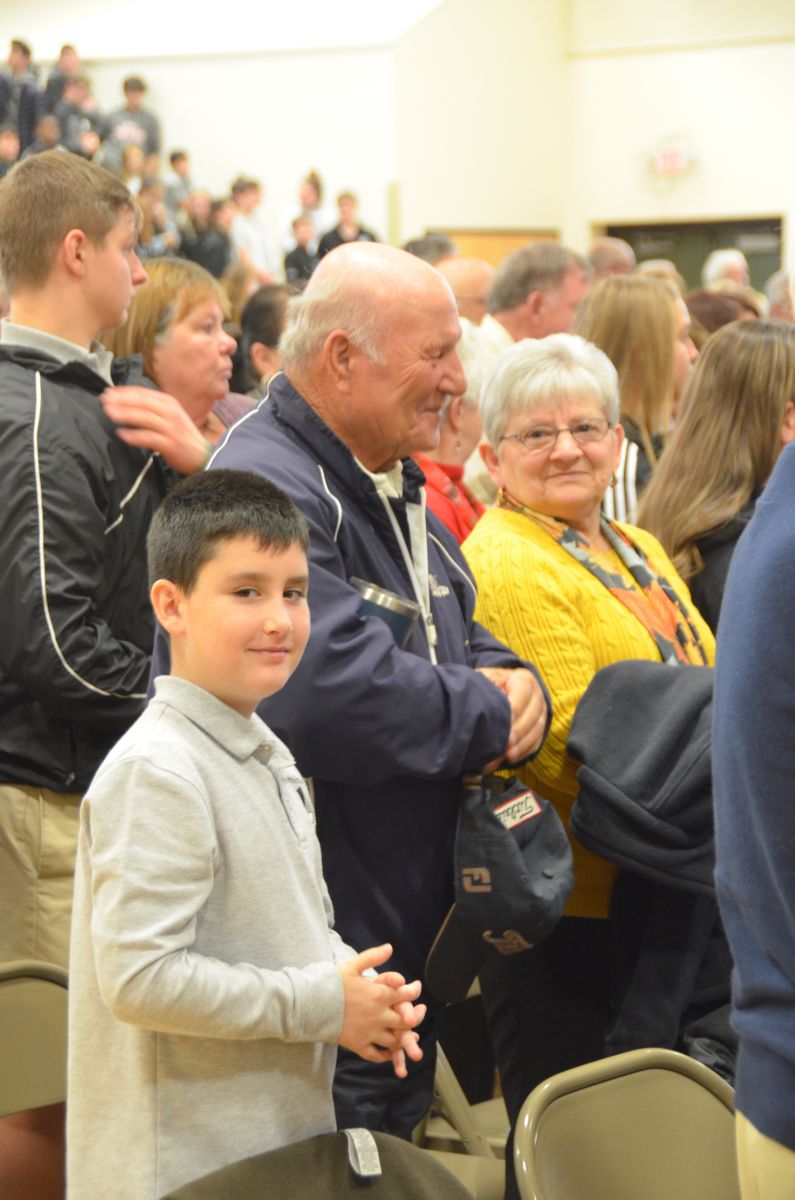 "Today, we give thanks to grandparents for their love," Bishop Deeley told the students during his homily. "Your grandparents thank you, too, because they are happy to be with you to see your school and what you're learning and how you show appreciation for the world in which you live."
The Mass was the final scheduled event before the students started their Thanksgiving break.
"Thanksgiving is a day to be grateful for all we have," the bishop said. "Giving thanks makes a community because you can't give thanks without giving that thanks to someone and, when we do, we show that we love and care for one another."
Bishop Deeley said that "thanksgiving" is not just celebrated on a Thursday in November but, rather, every time Catholics come together for Mass.
"At Mass, we are thanking God for his goodness to us and we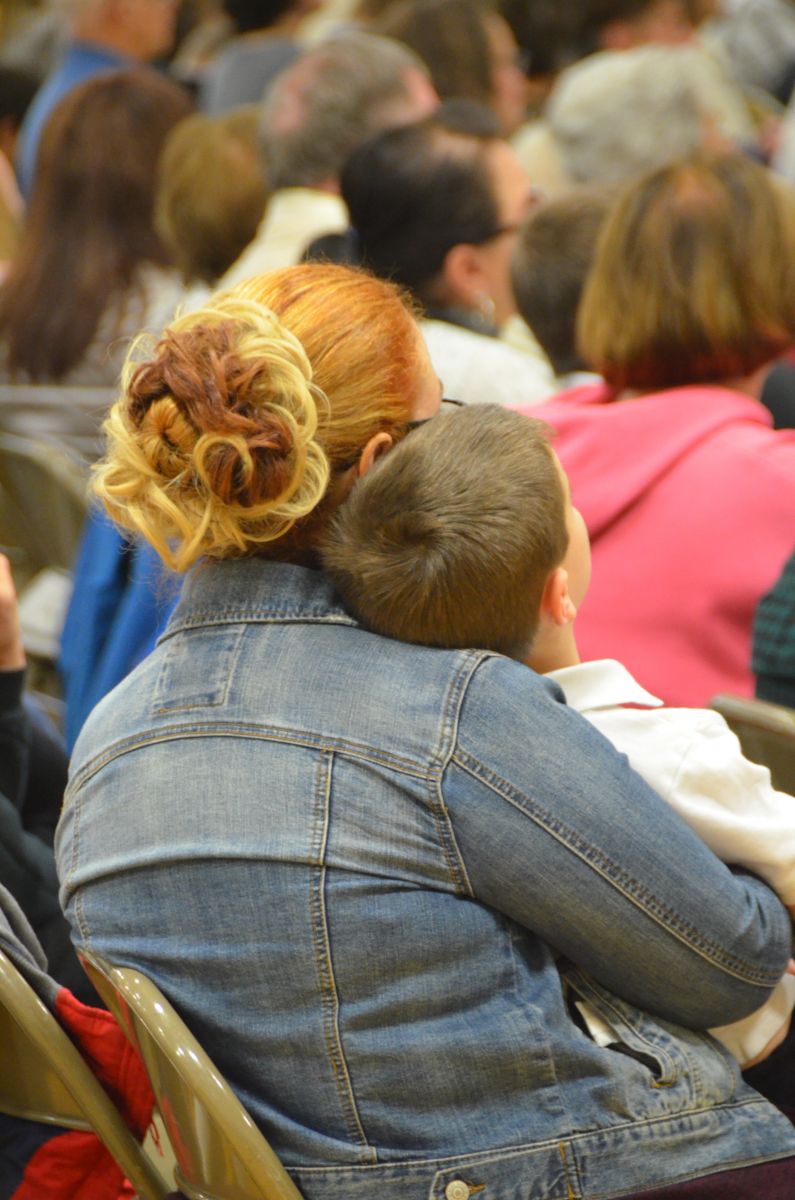 asking God to help us be grateful and generous. We thank God for the people in our lives and we are aware we must share what we have with others."
Before departing, grandparents and great-grandparents were welcomed to a coffee and tea reception.
Seated next to them, their grandchildren, smiling and laughing, a group clearly overjoyed to be surrounded by those they love.
"We ask you, Lord, to watch over, protect, and bless these families," prayed Bishop Deeley. "Enable them to persevere in love, to remain united through fervent prayer, and to possess the gift of your peace."