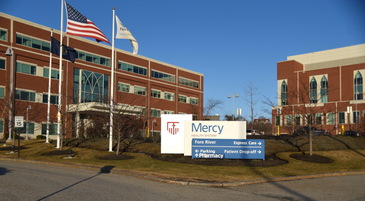 Northern Light Mercy Hospital has received a $250,000 capital campaign challenge grant from The Lunder Foundation to support the hospital's campus consolidation project. The grant provides a one-to-one match up to $250,000 for all capital campaign gifts.
The Lunder Foundation commitment was made in honor of the late and legendary Portland attorney Ralph I. Lancaster, who was a longtime Mercy supporter and close friend of Peter and Paula Lunder. Until his passing, Lancaster served as honorary co-chair, along with Bishop Robert Deeley and Maddy Corson, of Mercy's capital campaign committee.
"Ralph Lancaster was a dear friend who devoted his life to helping those in need. He was deeply committed to Mercy Hospital and their mission of compassionate care for all. That was the essence of his life's work. We wanted to honor Ralph at a place that meant the world to him and inspire others to support the capital campaign he helped launch and lead," said Peter and Paula Lunder.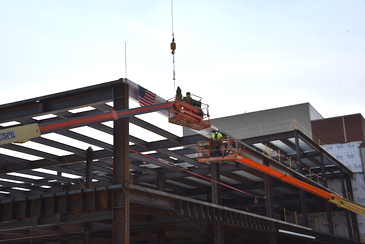 To date, Mercy has raised more than 90% of its $20 million capital campaign goal.
"We are grateful to Peter and Paula Lunder and The Lunder Foundation for their gift in honor of Ralph Lancaster who was a champion for Mercy until his last days. The Lunders' generous challenge grant provides an extraordinary opportunity for donors to double the impact of their support in the final stage of our campaign," said Charlie Therrien, president of Mercy Hospital.
Last year, Mercy broke ground on a project to consolidate services and hospital operations from its State Street location to an expanded campus on the Fore River Parkway. Construction is scheduled to be completed later this year.