PORTLAND---As part of its celebration of Jesuit Alumni Sunday, Our Lady of Hope Parish will hold a special Mass on Sunday, October 20, to celebrate the gifts of a Jesuit education and Ignatian heritage.
The "Alumni/Friends/Family Mass" will be held at 9 a.m. at St. Pius X Church on 492 Ocean Avenue in Portland. All are welcome to gather for this Mass, particularly graduates of any Jesuit high school or college and their families, parishioners of Our Lady of Hope Parish, and former Jesuit Volunteer Corps members.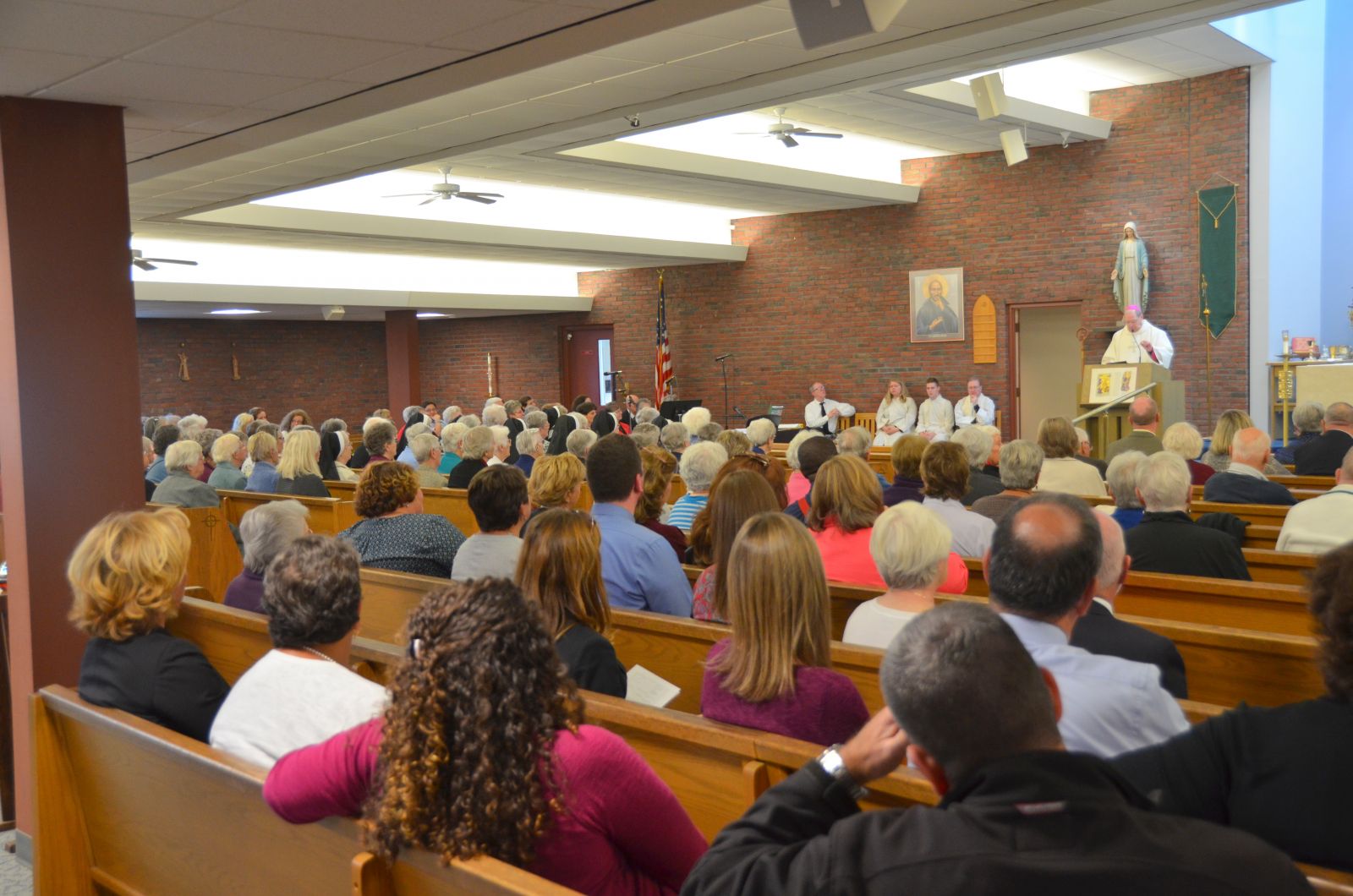 "Following the Mass, there will be a reception at St. Pius X hall and an opportunity for people to learn about what is happening in Ignatian ministry in southern Maine," said Fr. Paul Sullivan, S.J., pastor of Our Lady of Hope Parish.
Joining Fr. Sullivan as a principal celebrant at the Mass will be Fr. Bob Pecoraro, S.J., the president of Cheverus. The homilist will be Fr. Bill Clark, S.J, a Maine native who is a former Cheverus faculty member and currently serves as a professor at the College of the Holy Cross in Worcester, Massachusetts.
Then, all are invited to visit Cheverus High School, the Jesuit college preparatory school in Maine, for its fall admissions open house from 11 a.m. to 2 p.m. Visitors can take a tour of the campus, located on 267 Ocean Avenue, and meet coaches, teachers, and students.
"Community members and prospective families can explore the warm and inviting school community, the engaging college preparatory curriculum, the varied extracurricular offerings, the vibrant campus ministry and retreat program, and the school's demonstrated commitment to community service and social justice," said Fr. Sullivan.
Jesuit Alumni Sunday is a national event that started five years ago as a way to bring together alumni of Jesuit schools and friends of the Jesuits across the generations to rekindle their connection with the Society of Jesus and each other.
For more information about the Mass, contact Our Lady of Hope Parish at (207) 797-7026. For further details about the open house, or if you are unable to attend the event but would like to take a campus visit, email admissions@cheverus.org or call (207) 774-6238.