PORTLAND---The Diocese of Portland will join with Catholics around the country in celebrating National Vocation Awareness Week on November 7-13.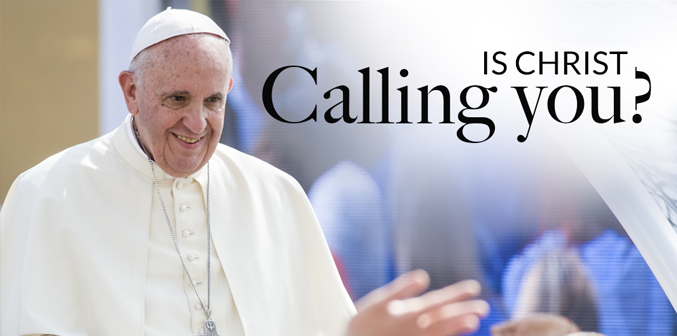 Fr. Gregory Dube, director of vocations and seminarians for the diocese, will preside at three Holy Hours to pray for those discerning a vocation to ordained ministry and consecrated life as well as foster an understanding and appreciation for all vocations in life.
The Holy Hours, at which all are welcome, are scheduled for:
Tuesday, November 9
St. Mary Church, 768 Ohio Street, Bangor
7 p.m. to 8 p.m.
Livestream: www.facebook.com/StPaulBangor
Wednesday, November 10
Holy Rosary Church, 34 Vaughn Street, Caribou
6:30 p.m. to 7:30 p.m.
Friday, November 12
Most Holy Trinity Church, 271 Main Street, Saco
6:30 p.m. to 7:30 p.m.
"These gatherings are meant to draw awareness to the concept of genuine vocational discernment and the role we all play in that process," said Fr. Dube. "From family members to teachers to clergy, everyone has a responsibility to pray for and guide our young people into having an encounter with Jesus and the calling they may receive from that encounter."
A special section has been created on the diocesan website with prayers, a variety of resources, a listing of Maine events, and much more. To access the section or utilize the resources, visit www.portlanddiocese.org/vocation-awareness-week.