SOUTH PORTLAND---Students at Holy Cross School in South Portland have improved the lives of countless people in Tsholotsho, Zimbabwe, and they've done it one penny at a time.
"Penny Wars is like our school," said Maddie, an eighth grader at Holy Cross. "The pennies and coins might not seem like much, but it adds up to a lot!"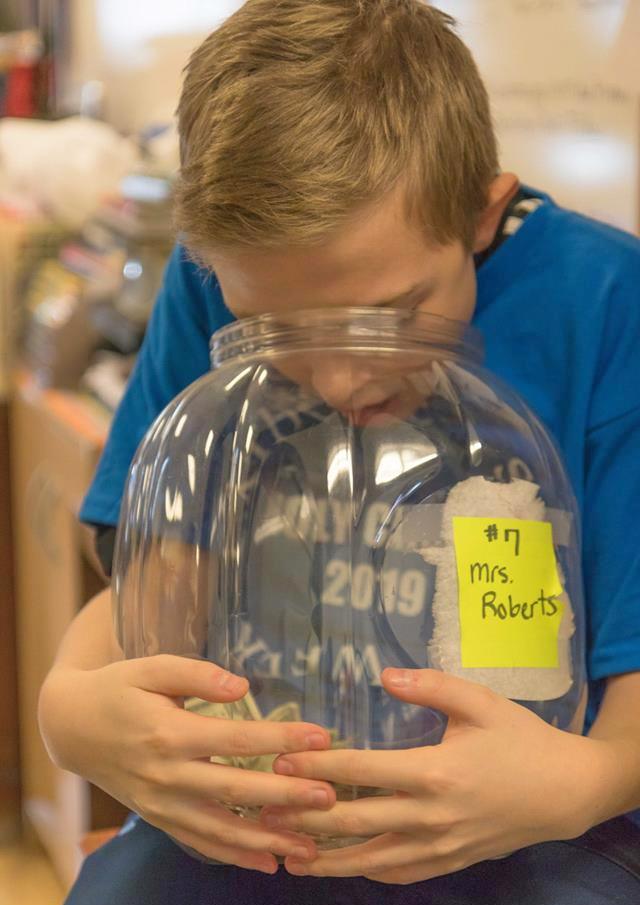 In celebration of National Catholic Schools Week (Jan. 27-Feb. 2), the South Portland school held its annual Penny Wars competition (additional pictures below). Unlike most fundraisers, in Penny Wars, the simple cent is the most treasured donation. Each penny put in a classroom's money jar is worth a point, but the value of each silver coin or dollar bill is subtracted from the total. The aim, then, is to stuff your own classroom's jar with pennies, while tossing in nickels, dimes, quarters, and dollars in the jars of your competitors.
"It's a great way for the kids to be involved and to raise money because even young children have pennies, so it's not the parents doing it. The kids can actually give their own pennies," said Principal Christine L'Abbé.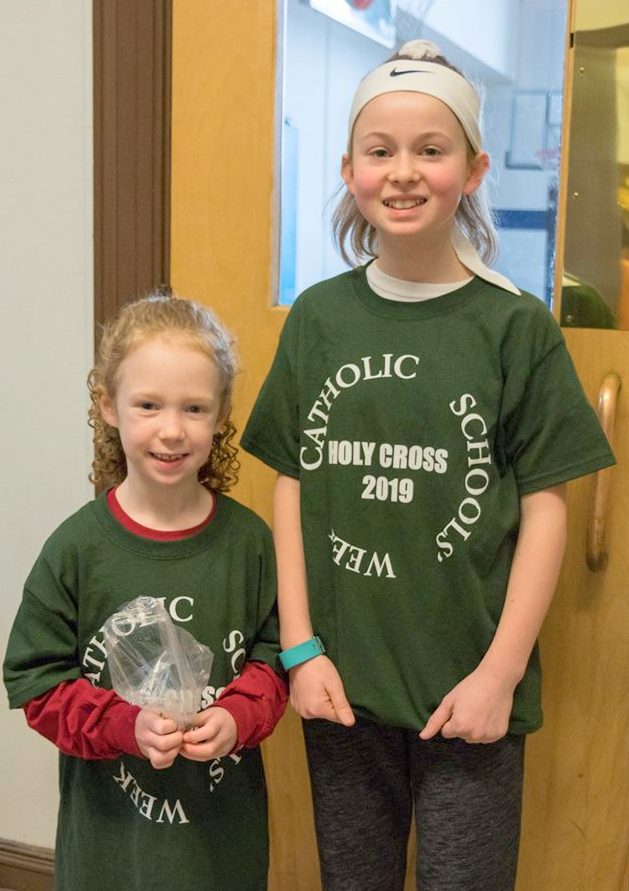 And the pennies have added up. Last week, Holy Cross raised over $2,500, a school record for the competition which has become a labor of love for the Holy Cross community. Since 2015, Holy Cross has raised close to $10,000 for the Ngamo Primary and Secondary Schools in Tsholotso. The funds raised last week will help Ngamo finish a classroom block for the students.
"The Ngamo students were stuck outside to sit on benches and try and learn as they were exposed to the outside elements since they needed a new classroom and couldn't afford it," said L'Abbé, who has visited Ngamo each year since 2015 in order to confirm the status of the projects. "Ngamo parents, for their part of the project, made 35,000 bricks. The classroom block will be completed this summer and I'll be there to see it come full circle. Now all the students will have a classroom to learn in."
Holy Cross donations have already paid for new piping to provide fresh water for students, the installation of two flush toilets and a shower, tuition assistance for students unable to afford the $10 trimester fee, uniforms, new thatched roofs for teacher housing, and other construction projects.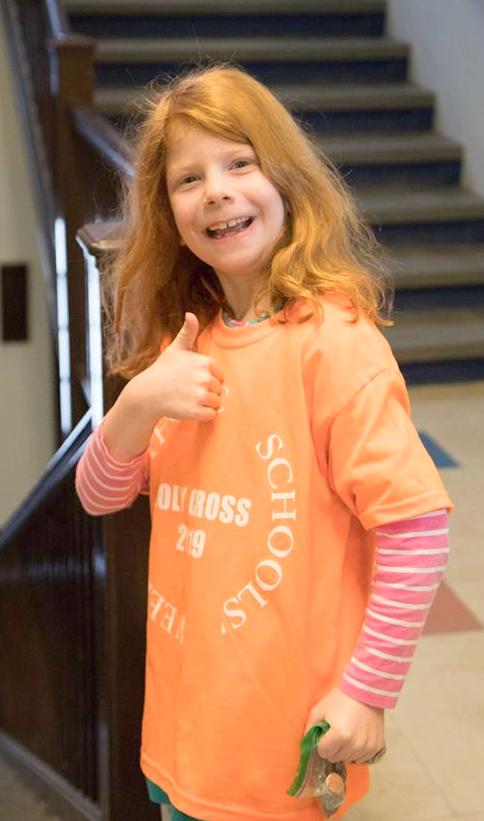 "The kids at Ngamo send pictures and letters to thank our students for their generosity," said L'Abbé. "One picture had a large group of students holding a sign that read 'Thank you Holy Cross! May God bless you all. Thank you.'"
As they see what a difference they are making, the desire of the Holy Cross students to help continues to grow.
"It's very important to raise money for Ngamo," said Declan, a third grader. "That way, they can get a great education like us."
"The money we raise can help them go to school, so they can learn the things they need to know," said Bella, a third grader. "If people provide for us, we can provide for others.
"God made us all equal," said Brady. "We should all have equal opportunity."
A chance visit by L'Abbé to the village school during an African safari in March of 2015 started the chain of events that bonded the students at Holy Cross and Ngamo.
After discovering how a little effort could make a big difference, L'Abbé and the Holy Cross community decided to "adopt the school." Other Catholic schools, like All Saints School in Bangor and St. Michael School in Augusta, have helped Holy Cross by holding Ngamo fundraisers of their own.
In the process, children growing up nearly 8,000 miles apart have learned about generosity, the limitless nature of friendship, and what it truly means to help those in need, especially people they will never meet in person.
"At our school, we have small classes, but they add up to a big community," added Maddie. "Penny Wars gives the kids in Ngamo an opportunity to get an education like we have."