PORTLAND---Bishop Robert P. Deeley has named Fr. Matthew J. Gregory as temporary administrator of Prince of Peace Parish (Basilica of Saints Peter and Paul, Holy Cross Church, and Holy Family Church, all in Lewiston), Holy Trinity Parish in Lisbon Falls, and Our Lady of the Rosary Parish in Sabattus (includes St. Francis Church in Greene), effective immediately.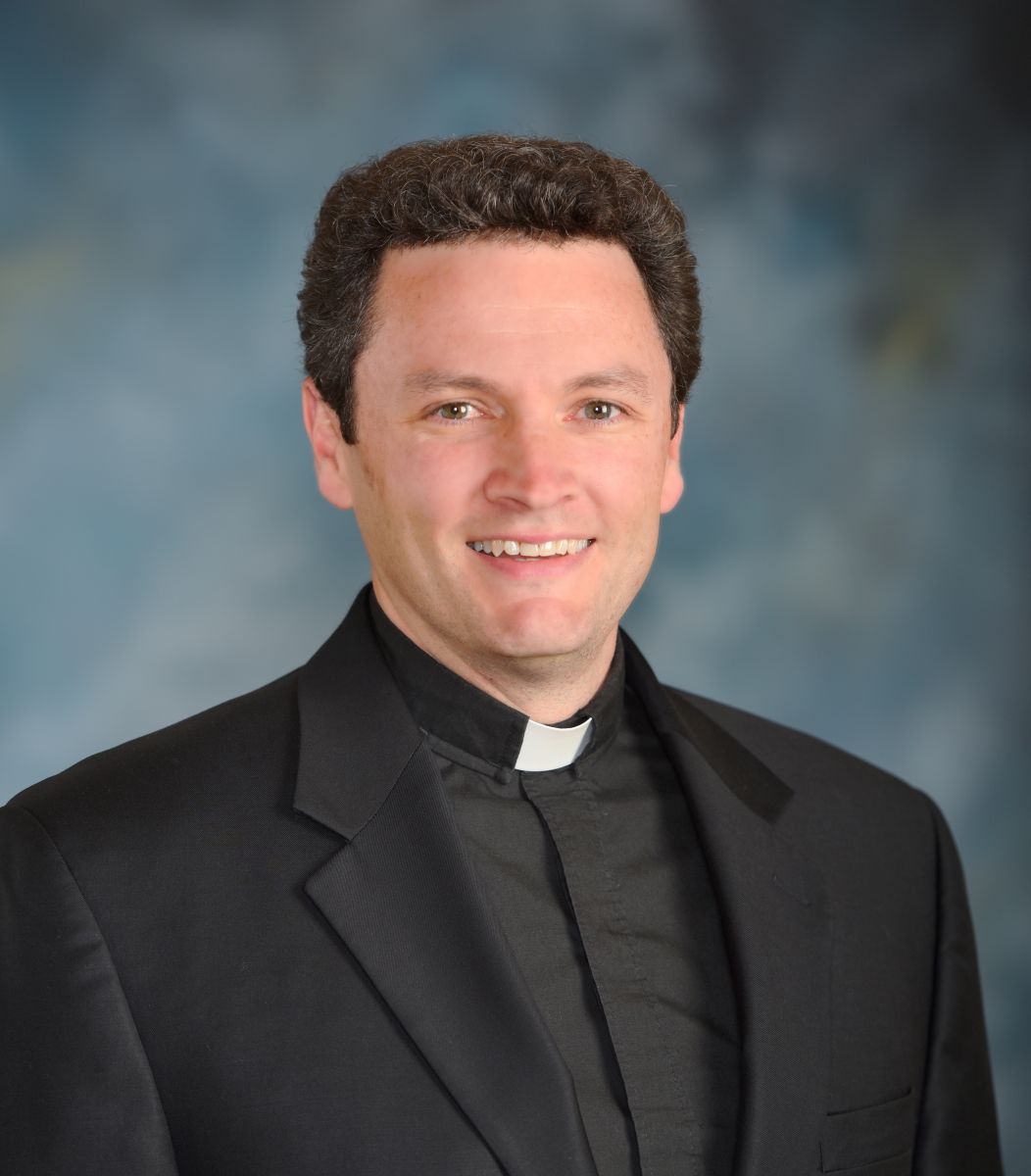 Fr. Gregory has served as parochial vicar of the three parishes since June of this year. Fr. Timothy J. Nadeau, current pastor of the three parishes, is on a medical leave.
A South Portland native, Fr. Gregory attended Cheverus High School in Portland and began formation at St. Mary's Seminary & University in Baltimore, Maryland, in 2010. A year later, he transferred to Pope Saint John XXIII National Seminary in Weston, Massachusetts, where he completed his clerical studies. Fr. Gregory was ordained to the priesthood by Bishop Robert P. Deeley on May 28, 2016, at the Cathedral of the Immaculate Conception in Portland. His first assignment was as parochial vicar for Corpus Christi Parish in Waterville, where he served until receiving his new assignment in June.
During this time, Bishop Deeley asks for prayers for Fr. Gregory, Fr. Nadeau, and the clergy, staff, and parishioners at Prince of Peace Parish, Holy Trinity Parish, and Our Lady of the Rosary Parish.