EASTPORT---Parishioners at St. Joseph Church in Eastport, Immaculate Conception Church in Calais, and St. James the Greater Church in Baileyville (all part of St. Kateri Tekakwitha Parish) are joining forces all month to make what can be a stressful time a little easier for new parents and newborns.
The Daughters of Isabella Circle 781 have organized a "baby shower" throughout February to help those in need at the obstetric unit at Down East Community Hospital in Machias.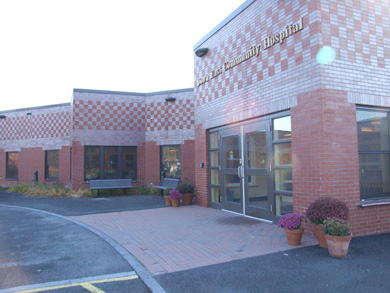 Those who attend the churches, as well as community members, are encouraged to help the cause by dropping off onesies, socks, diapers, wipes, blankets, clothing, and other new items that can be used to care for babies (Note: formula, bottles, pacifiers, or powders are not being collected as part of the initiative). Hospital staff will use the gifts to help families identified as being in need.
To participate, you can drop off donations at large collection boxes stationed at St. Joseph Church (51 Washington Street in Eastport), Immaculate Conception Church (31 Calais Avenue in Calais), and St. James the Greater Church (15 Hillside Street in Baileyville).
Incorporated in 1960, Down East Community Hospital is an integral part of Washington County, providing inpatient and outpatient medical, surgical, and emergency services. To help support its mission, click here.
For more information about the "baby shower," call St. Kateri Tekakwitha Parish at (207) 454-0680.