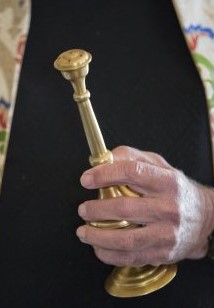 BANGOR---St. Paul the Apostle Parish in Bangor is offering Catholics a chance to celebrate their baptismal commitment on Sunday, May 17.
Priests and deacons from the parish will provide Easter blessings in a drive-thru format at three parish churches from 1 p.m. to 2 p.m. Here is the information:
St. Mary Church
768 Ohio Street, Bangor
Drivers should use the upper entrance and pull in front of the church.
St. Joseph Church
531 North Main Street, Brewer
Drivers should stay right and circle the bell tower.
St. Matthew Church
70 Western Avenue, Hampden
Drivers should enter the parking lot, stay right, and pull in front of the church.
For more information, contact the parish at (207) 217-6740.