SOUTH PORTLAND---A frequent recipient of the generosity and contributions of parishioners in South Portland, Scarborough, and Cape Elizabeth will open doors to show donors how their gifts are benefiting many in need in the community.
The South Portland Food Cupboard, located on 130 Thadeus Street, invites the public to come and observe its operation on Tuesday, November 19, at 6:30 p.m. Dwayne Hopkins, the director of the food cupboard, will give an overview of the program. The event is family friendly, and attendees are encouraged to bring a canned good to donate.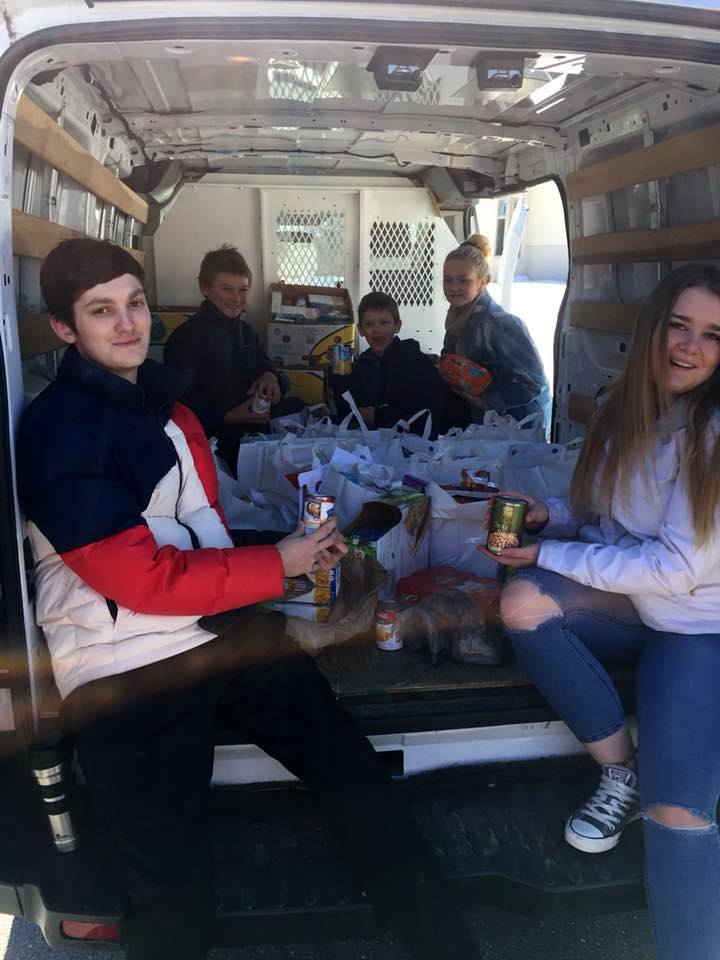 Founded in 1997, the South Portland Food Cupboard is a non-profit, volunteer-based food pantry dedicated to alleviating hunger in South Portland, Cape Elizabeth, Scarborough, and surrounding communities by providing each household in need with nutritious food each month. The organization also offers recipients information and guidance to other community resources.
Distribution hours are on Tuesdays (10:30 a.m. to noon), Thursdays (8:30 a.m. to 11 a.m.), and the first Wednesday of each month (5 p.m. to 7 p.m.) Juice drinks, animal crackers, coloring books, and crayons are provided to children of families who wait in line. The pantry serves over 700 people each month. Donations are collected Monday through Friday from 8 a.m. to 11:30 a.m., and the organization offers a variety of other ways to support its mission, including an "Adopt the Family" program.
Among the volunteers at the cupboard are many of the students at Holy Cross School in South Portland.
"Some of our students go to the food cupboard and assist the volunteers with organizing donations and stocking shelves. Others serve as 'personal shoppers' for those who need support," said Bill Ridge, a teacher at Holy Cross. "They go there, they see the people in need, and they come back to school inspired to help them. It's great."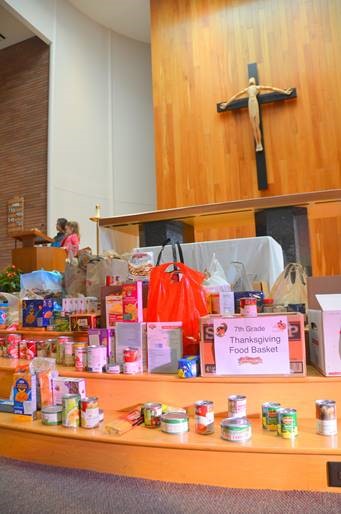 The school annually hosts a massive Thanksgiving food drive for the food cupboard which fills large sections of several classrooms. During Lent, parishioners at St. Maximilian Kolbe Parish in Scarborough, St. John and Holy Cross Parish in South Portland, and St. Bartholomew Parish in Cape Elizabeth combined to donate 6,683 pounds of canned goods and packaged food, all donated to the food cupboard. The "Garden of Eaten," a community garden at St. Maximilian Kolbe, donates a large portion of its produce to the food cupboard. Parishioners also work together to tend to one large bed in the garden, set aside to benefit those in need at the cupboard. Youth at St. John and Holy Cross Parish also raised nearly $1,300 for the food cupboard during its annual "Souper" Bowl of Caring collection.
"One of the things we see every day with these kids is that they are really aware of the gifts that they have," said Ridge. "They work really hard to share whatever they have with the rest of the community. It's an appreciation of the many gifts they have and being able to give back to people they know don't have as much."
For more information about the tour or donating/volunteering at the food cupboard, call (207) 874-0379 or visit www.southportlandfoodcupboard.org.