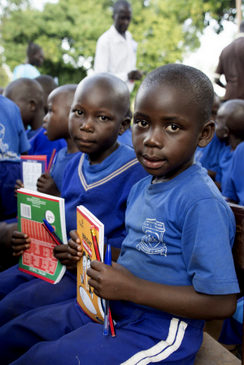 Scheduled to visit:
All Saints Parish, Brunswick
The Comboni Missionaries of the Heart of Jesus were founded in 1867 by St. Daniel Comboni, the first Bishop of Central Africa. Today, the Comboni Missionaries number close to 1,500, with an equal number of Comboni Missionary Sisters. Together, they serve in 40 countries in Africa, Europe, the Americas, and Asia.
The Comboni Missionaries remain true to their original calling as missionaries, and often serve where the Church is newly arrived and where people are just forming their Christian identity. They also serve in marginalized communities, including in some of the most impoverished places on earth. Their parishes can be the size of American states or lie within the slums of the developing world. Emphasis is given to evangelization and to service to people who are poor, many of whom have no place else to turn. They are committed to ministering through the sacraments, helping to improve quality of life, preparing local Christian leaders to serve their people, and providing resources such as food, clean water, medicine, churches, schools, and community centers.
Funds collected through the Missionary Cooperative Plan are directed to projects in Africa and Latin America to evangelize, to educate (especially girls and young women), and to create better living conditions, such as through clinics and the provision of clean water. Beneficiaries range from street vendors in Peru to the Pygmies in the Central African Republic to desert dwellers in Ethiopia, Eritrea, and Kenya. The Comboni Missionaries, for instance, are supporting six young men in Uganda, all from the West Nile region, who are studying medicine. The West Nile is home to 2.6 million people, but there are currently only 25 doctors.
To support the work of the Comboni Missionaries, go to the online giving page of All Saints Parish.
Read more about the Comboni Missionaries.