PORTLAND---Cheverus High School has announced the appointment of Amy Ashley as the school's new director of athletics and activities.
Most recently, she served as assistant to the athletic director, Susan Robbins, at Yarmouth High School and athletic director of Yarmouth Middle School, positions she has held since August of 2014.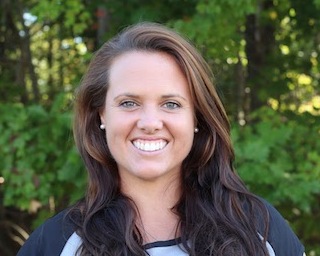 Prior to that, Ashley served as the assistant to athletic director Gary Hoyt at Cheverus from 2006 to 2014. While at Cheverus, she coached the field hockey and girls' basketball teams.
Ashley, who is the first woman to hold the position at Cheverus, was a three-sport standout at Messalonskee High School in Oakland and played field hockey and basketball at Franklin Pierce University in Rindge, New Hampshire.
She was selected from a pool of over 75 applicants from as far away as Ohio and Alabama. Three finalists were invited to campus during the week of September 4 to meet with members of the search committee and the athletic department and to engage in panel discussions with groups of students, parents, and coaches.
Ashley replaces Gary Hoyt who retired after 43 years of employment at Cheverus. Her first day at the school will be September 21.