PORTLAND---All Catholic women as well as women who have lost touch with the Church are invited to gather for an inspiring celebration of faith and community in Portland on Saturday, November 16.
The Scarborough chapter of Magnificat will host the Catholic Women's Prayer Breakfast from 9 a.m. to noon at the Fireside Inn & Suites on 81 Riverside Street in Portland. Magnificat is an international ministry that aims to help women become more committed to Jesus by fostering a desire to grow in holiness.
The roots of the Scarborough chapter go back nine years to a group of women who formed a prayer group with the intention of bringing Magnificat to Maine. The women approached Bishop Deeley after his arrival in the Diocese of Portland, and the chapter became official in November of 2016.
By sharing a meal together, women are provided an opportunity to pray, sing, and grow together in faith. A highlight of the prayer breakfast is the testimony of individuals sharing their own story about how God has touched them in a profound way.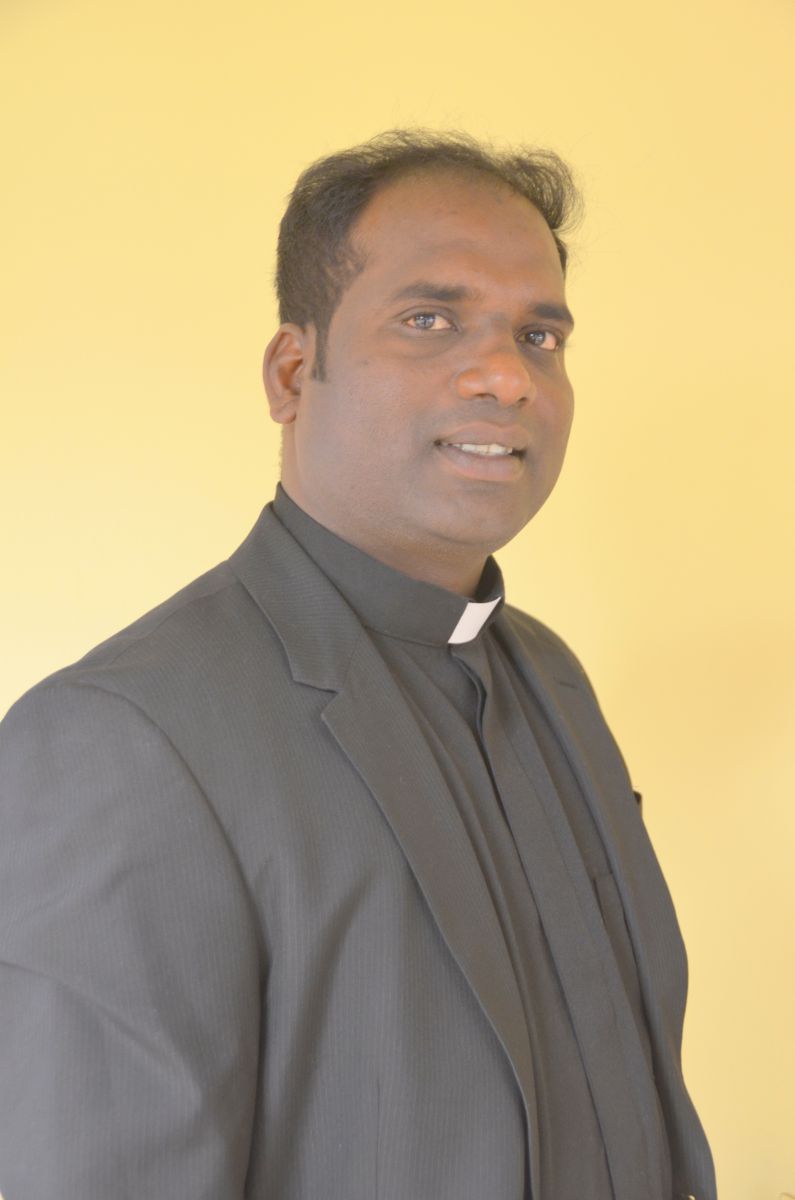 Delivering the keynote address on November 16 will be Fr. Anthony Kanagaraj Chinnaiyan, HGN, parochial vicar of St. Paul the Apostle Parish in Bangor (pictured below). His testimony will be a witness to how the Lord assured his guidance and delivered his promises to him in his life as a Catholic priest.
Originally from Tamil Nadu, India, Fr. Tony completed his theological studies at St. Joseph's Major Seminary in Khammam, India, and was ordained to the priesthood on December 21, 2005. Since his ordination, Fr. Tony has served as the dean of studies at a minor seminary (2005-2007), as an assistant parish priest (2007-2008), and as a parish priest (2008-2010), all in the Diocese of Tiruchirappalli, India. He was also the director of a retreat center in Tirunelveli, India (2010-2012), where his dedication to healing ministry began. His first missionary assignment outside of India was in the Diocese of Saint-Hyacinthe in Quebec, Canada (2012-2014), after which he returned home to serve as procurator for the Heralds of Good News Mary Queen of Apostles Province where he served until receiving his assignment in Maine. Fr. Tony served as parochial vicar of Prince of Peace Parish in Lewiston from March of 2018 to January of this year, when he received his current assignment in Bangor.
Tickets are going fast for the event. To reserve tickets, click here to pay online ($23) or to download a reservation form that will allow you to pay by mail ($22). No tickets will be sold at the door. Admission for priests, deacons, and religious brothers and sisters is complimentary, but pre-registration is still required. Since the day is designed to speak to the hearts of women, free of distractions, it is respectfully requested that children under the age of 14 not be in attendance. For more information, call Marcessia at (617) 864-3908.