Event Featured Mass Celebrated by Bishop Deeley
AUBURN---All Maine Catholic schools were closed on Friday, October 5, as teachers, principals, pastors, and staff members gathered at Saint Dominic Academy in Auburn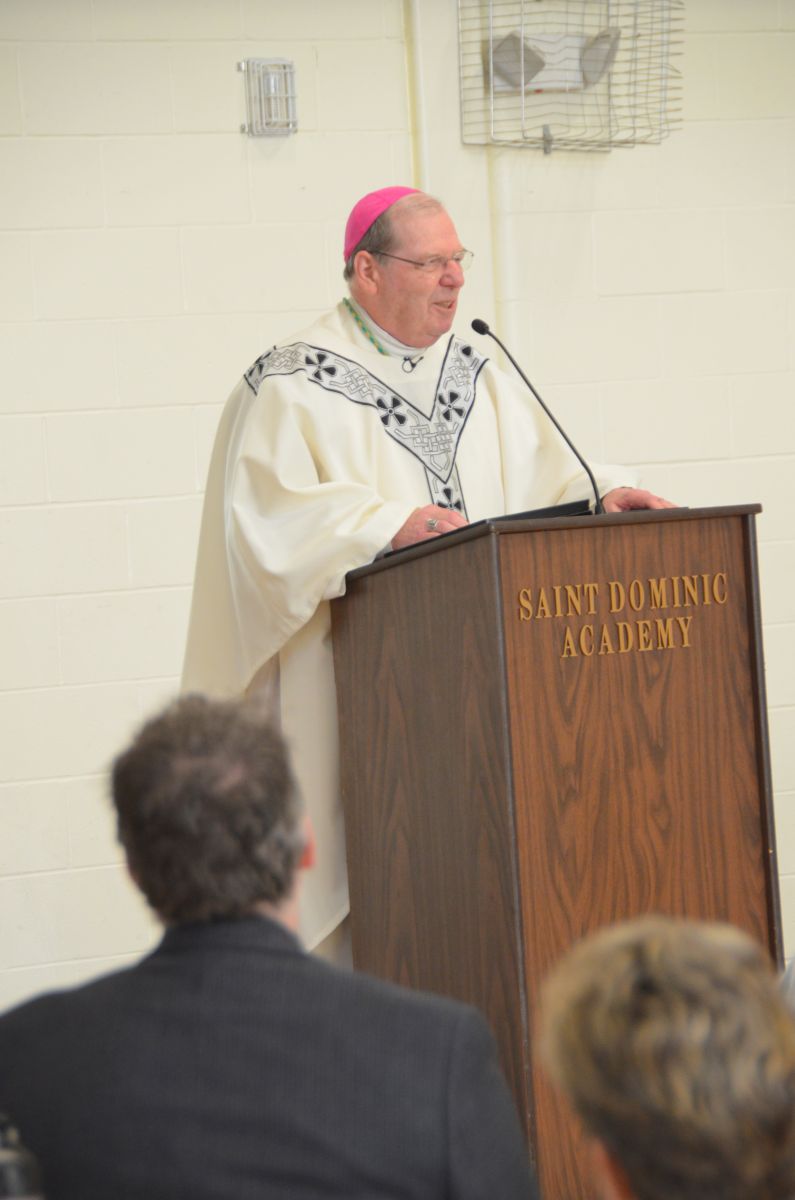 for a "Catholic Educator Workshop" (additional pictures below).
The workshop, which fell on World Teachers' Day, served as an opportunity for faculty to converse with their counterparts at other schools and strengthen themselves in ways to carry out the mission of Catholic schools: encouraging students to become lifelong learners driven by faith and a commitment to service.
The day began with a Mass, celebrated by Bishop Robert P. Deeley, in the Callahan Gymnasium at the academy.
"You have a tremendous responsibility in our Church," the bishop told the educators. "You open the minds of our youngsters to the wonderful world in which they live. You open their souls to the wonder that the world is created for us by a loving God who shows us his care each day, and that God calls us to care for each other and all creation. You do that by steering this initiative of Catholic education in your classrooms and your schools."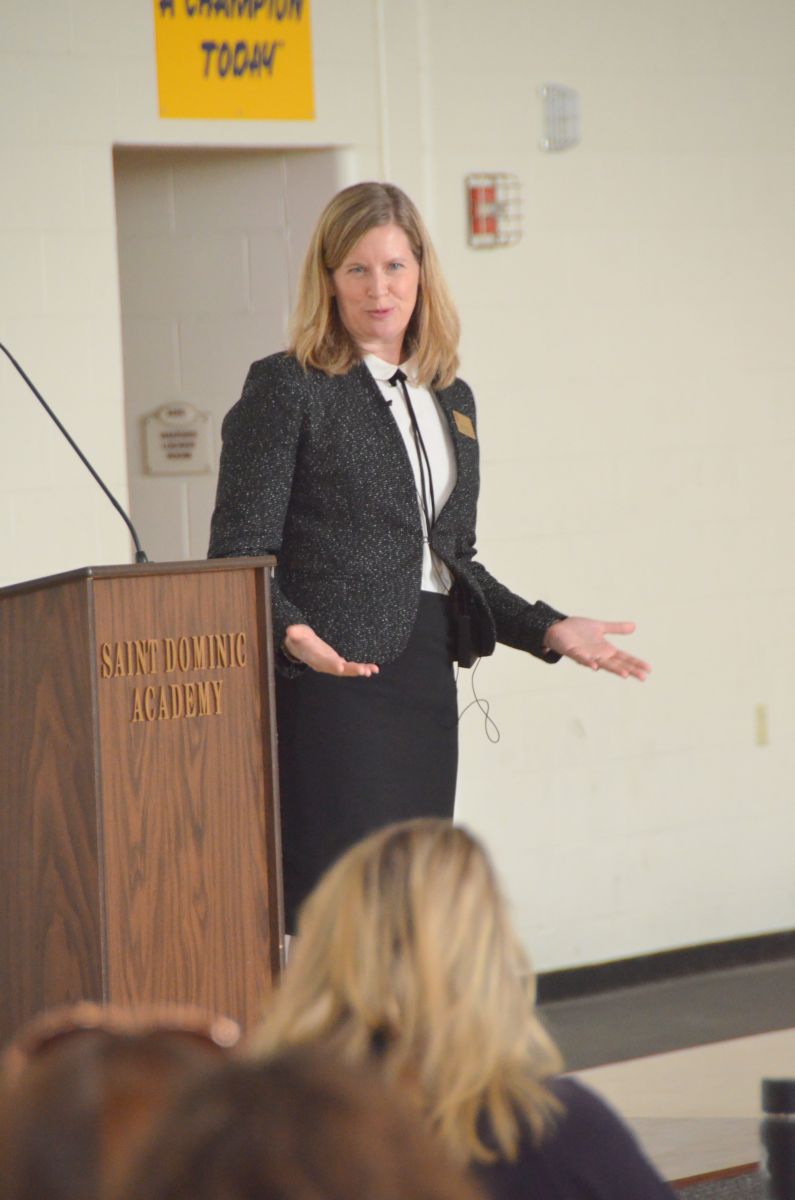 The main presenter at the workshop was Kristin Melley, the director of professional development at Boston College's Roche Center for Catholic Education, which aims to form Catholic school educators to prepare children for faith-filled, successful lives.
In the morning, Melley used data that she had collected from over 130 Maine Catholic school educators to illustrate the common experience and perceptions about Catholic education today.
"We analyzed the data and, building off that, we explored the themes of tradition and change in the long story of our faith and what that means for students, teachers, and leaders today," said Melley.
In the afternoon, a framework for educators to enhance the curriculum at their schools and enrich the experience of students and teachers was offered.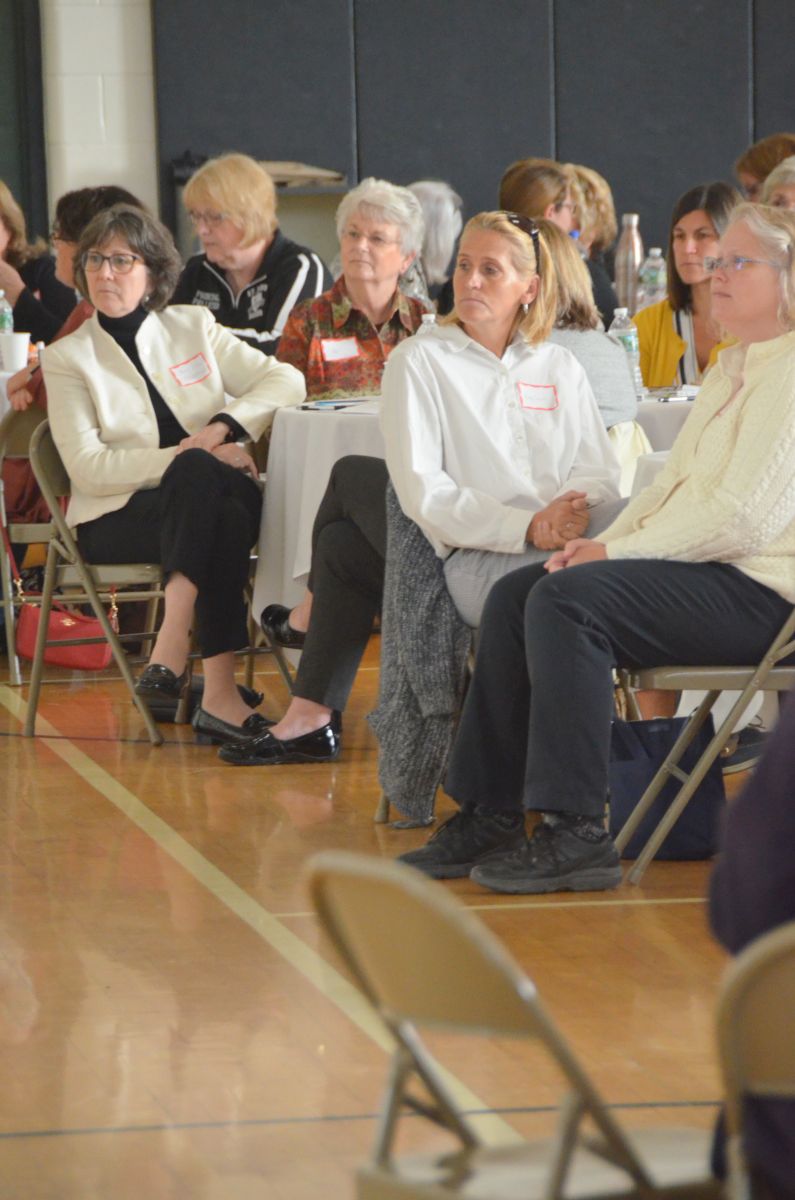 "My hope is that the educators discovered ways to amplify the shared mission of Catholic education, to increase collaboration across the diocese, and found a sense of how valuable they are to the Church," said Melley.
In addition, those gathered participated in small group work by grade level, and then by school, to illustrate how the shared challenges confronting today's teachers can also have shared solutions if collaboration is encouraged.
"This day is one of my favorite days of the year!" said Shelly Wheeler, principal of St. John's Catholic School in Brunswick. "It allows all of our Maine Catholic educators to come together and unite to renew our sense of purpose each year. It provides us all with needed support as we work towards the same mission of providing quality Catholic education to the students of Maine."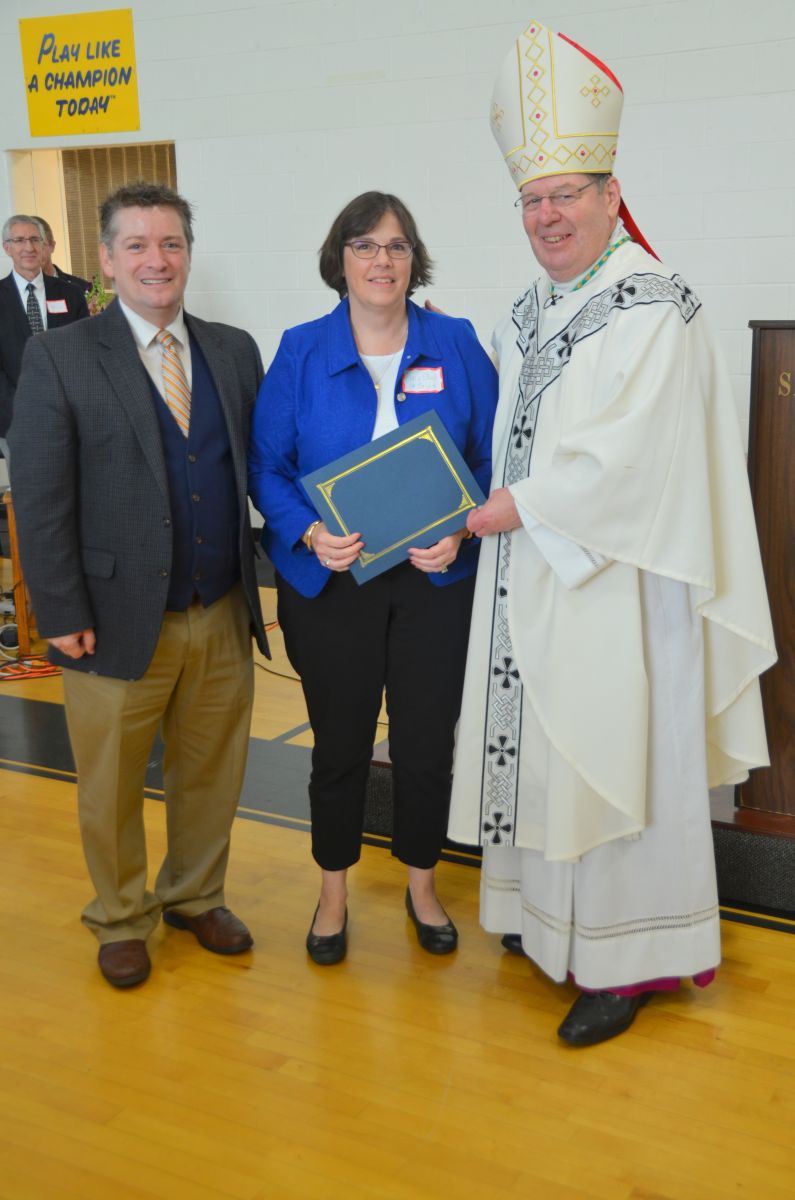 "It is a great time to network with all the teachers across the diocese, a time to share ideas," said Christine L'Abbé, principal of Holy Cross School in South Portland.
One of those teachers, Mary Ellen White of St. Brigid School in Portland, was named the 2018 Maine Catholic School Teacher of the Year during the workshop. She received a plaque from Bishop Deeley as her colleagues applauded.
White has been a third-grade teacher at St. Brigid for 12 years and, prior to that, spent 12 years at St. Patrick School in Portland. She is a parishioner at Our Lady of Hope, also in Portland.
"It's such an honor. I can't believe they picked me. There are so many awesome teachers doing great things, I didn't expect this at all," said White. "It's amazing."
The educators found the day rewarding, informative and, perhaps most importantly, inspiring.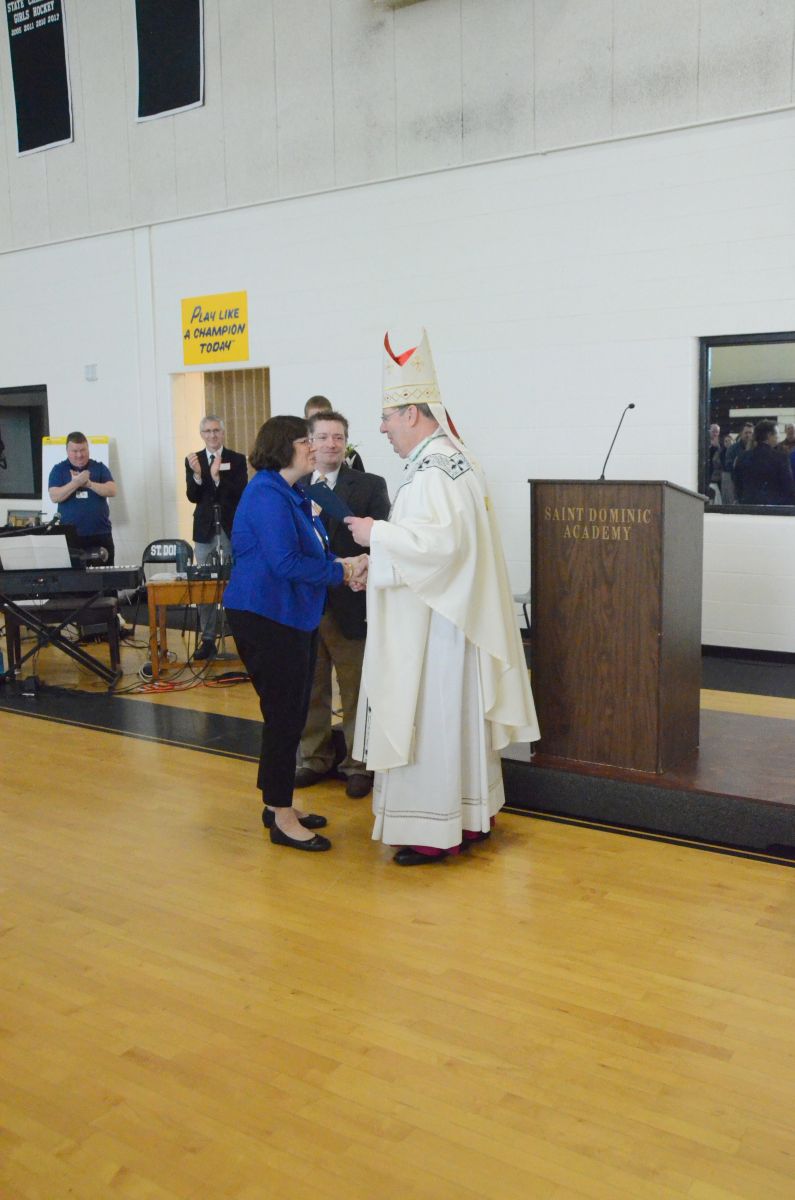 "This is an exciting time in Catholic education," said Donna Jacques, principal of St. Thomas School in Sanford. "We are in the process of implementing changes in curriculum, instruction, and professional development as we look to the future. This day is a time to recognize, share, and celebrate our call to ministry in service to education and our faith."
"This day is a great opportunity for Catholic school teachers across the state to share stories, share faith, and be open to a process of recreation so that our schools will be an even greater evangelizing presence in the Church," said Don Fournier, president of Saint Dominic Academy.
"You show our students that there is more to life than what they might learn in their textbooks and devices," Bishop Deeley told the educators. "It is a formation of faith in God's care for them and love for them. I am so grateful for your willingness to take on this mission of the Church."