SCARBOROUGH---The linear process of assembling insulating window inserts will be on full display on Saturday, November 11, at St. Maximilian Kolbe Parish on 150 Black Point Road in Scarborough.
Parishioners from three parishes (St. Maximillian Kolbe; St. Bartholomew in Cape Elizabeth; and St. John and Holy Cross in South Portland) will join forces to tape, heat shrink plastic, and add foam weather stripping starting at 9 a.m.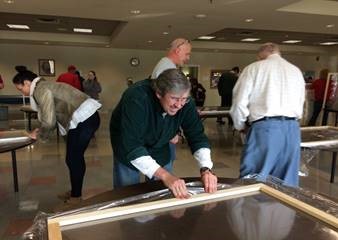 The event will certainly build community and provide memorable moments among friends old and new, but far more importantly, it will help local homeowners who receive fuel assistance.
"The window inserts offer an inexpensive alternative to window replacement by reducing energy losses and saving heating fuel," said Michael Smith, director of mission for Catholic Charities Maine.
The weatherization initiative began last year but had been years in the making. The Social Justice Catholic Service Committee that serves the three parishes looked for ways to promote service projects in which all ages could participate. Last year, nearly 70 parishioners, ages 4 to 75, gathered to lend a hand.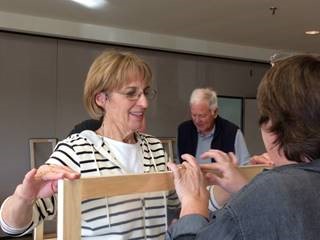 A weatherization program sounded overwhelming until the parishes partnered with WindowDressers.
"WindowDressers is dedicated to helping Mainers reduce heating costs and fossil fuel consumption by minimizing heat loss through windows," said Smith. "Their technical expertise and resources truly helped a group of this size operate efficiently and effectively to create so many window inserts."
The wood frames are made off-site and brought to the parish hall at St. Maximilian Kolbe. The committee then identifies local households that are struggling with energy costs.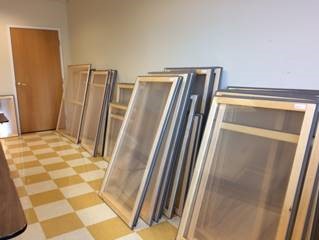 The weatherization initiative was made possible thanks to a Matthew 25 Award grant from Catholic Charities Maine's Parish Social Ministry. The awards are presented annually to benefit parishes that are directly serving vulnerable people in need.
"That's one of the reasons their initial application stood out," said Smith. "It is a sustainable program that will assist in creating a more sustainable world. Their care for their neighbors is truly on display."
To learn how you can help with the weatherization initiative at St. Maximilian Kolbe, call (207) 883-0334.
To read more about the 2017 Matthew 25 Award recipients serving communities around Maine, click here.