HOUSTON---"I am overwhelmed by the need and situations people are in, and I am also overwhelmingly encouraged by the Church's response."
In a sea of damage and uncertainty, Michael Smith, the director of mission for Catholic Charities Maine, spent last week doing what he could in Houston, Texas, as communities start to recover from the devastating effects of Hurricane Harvey.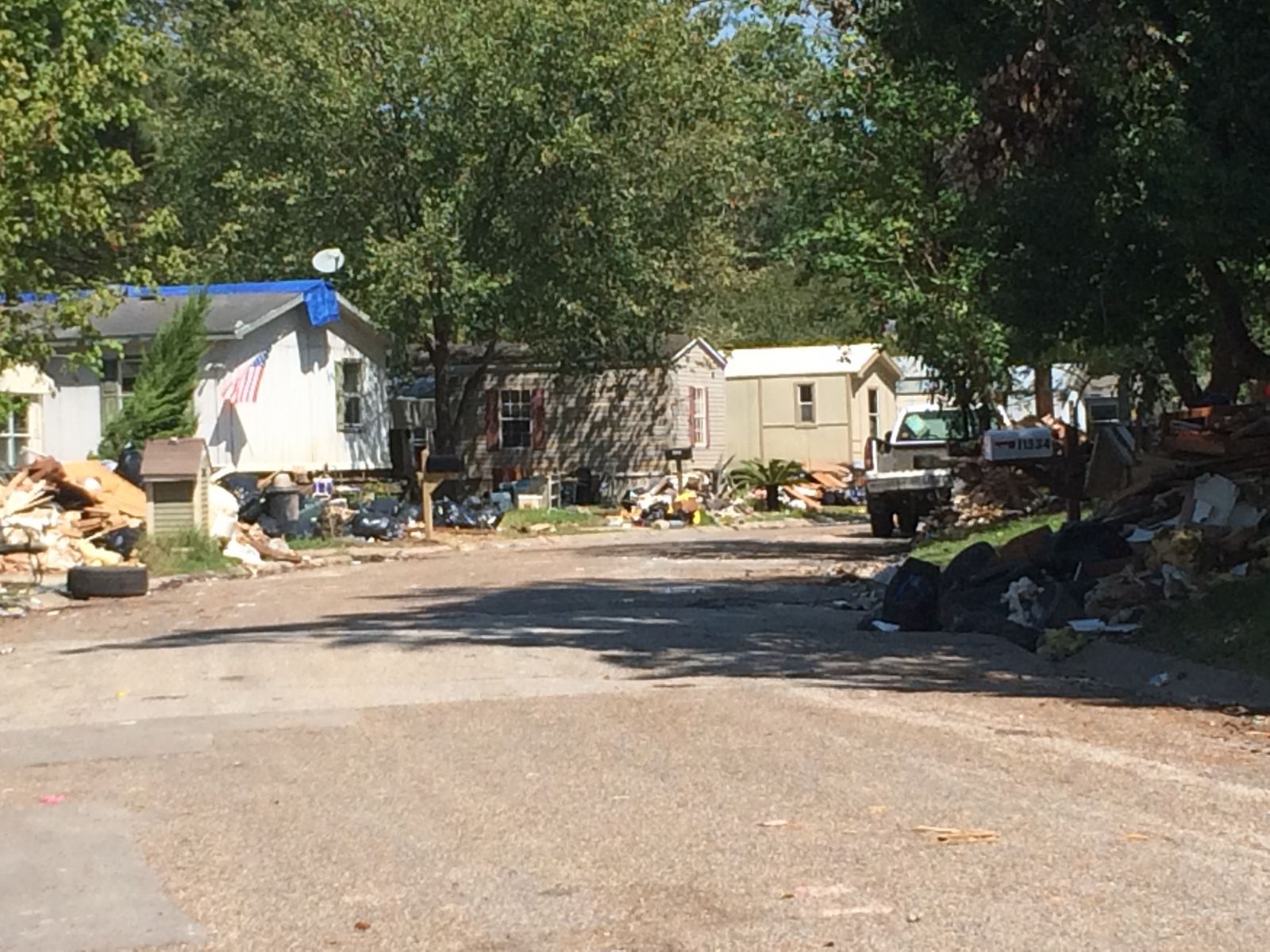 "Hundreds of Catholic Charities USA (CCUSA) staff members from across the country spent parts of each day packing personal care bags, distributing food and needed items, and going into hard hit communities to talk to people about what they need," said Smith, who is also the chair of Catholic Charities USA's Parish Social Ministry Professional Interest Section, which has more than 600 members. "Some people went into homes to remove things like sheetrock. We also had many prayer services for those affected by the disasters all around the world."
During his service trip, Smith saw firsthand the misery of many struggling to put their lives back together and also observed the hope that donations and assistance are bringing to others. Their stories can't help but inspire generosity and prayers.
"One family had to crawl out their back window with a one-year-old and a three-year-old to get out in time as the water rose," said Smith. "One man who I didn't even talk to just came up and hugged me and thanked me for being there as I was walking down the street."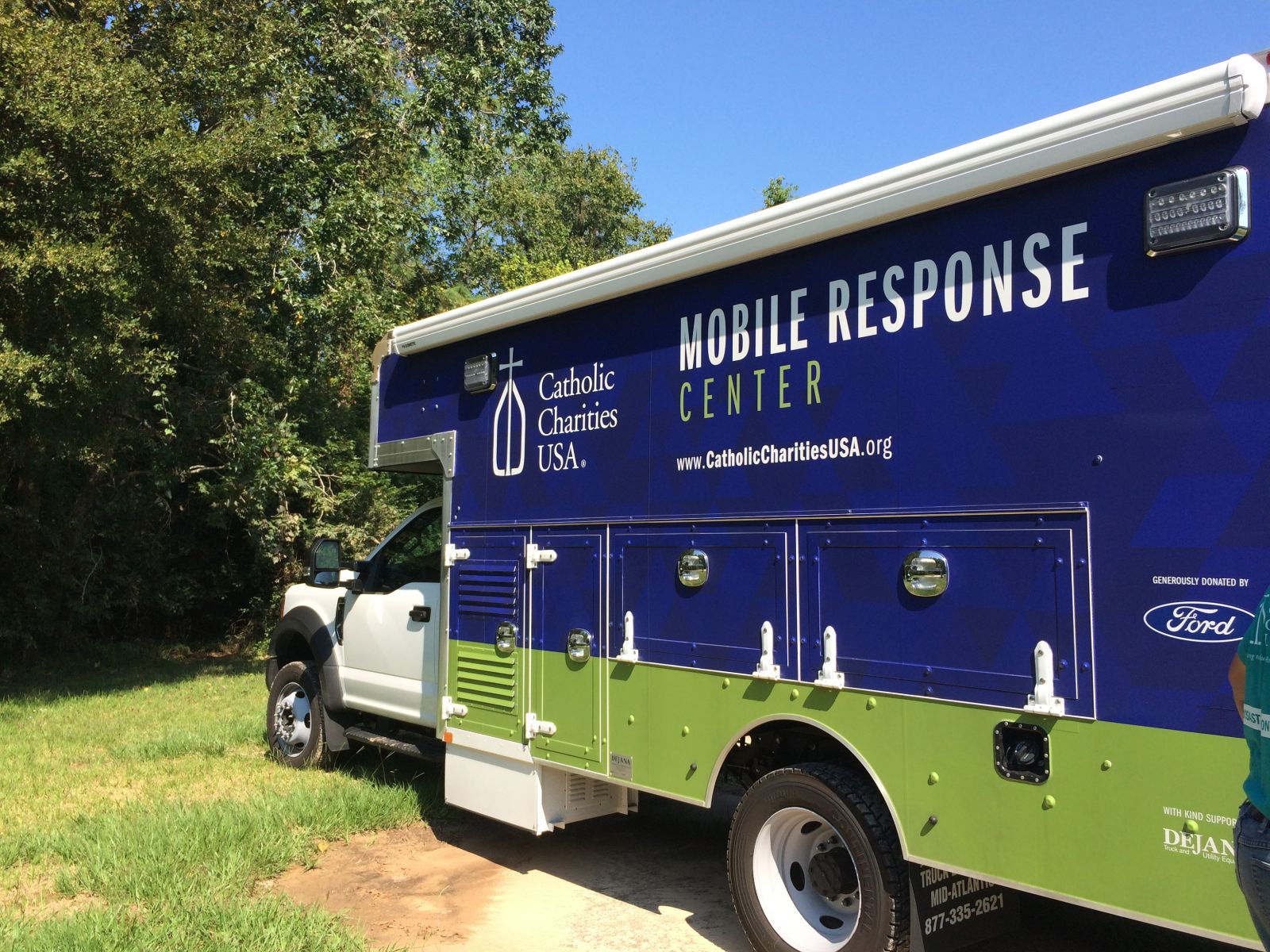 The challenges extend to simply receiving federal aid as many residents fear deportation and won't accept the assistance. Those that will receive aid have been told it won't be enough to repair their entire home.
"This is where CCSUA funds are essential," said Smith. "CCUSA is already giving money to remodel homes and resources to take care of families that no one has addressed yet."
Financial donations are the most helpful as the city is having significant problems storing many items that aren't in need. For instance, hundreds of mattresses have been donated, but with many houses missing their floors, they can't be used.
"It is costing the area money and resources to get rid of these items," said Smith. "Cash and gift cards are truly the most helpful. It offers immediate help and empowers people to use their own carpenters and purchase local materials which gives them the dignity of work and ultimately provides greater economic stimulation of the community."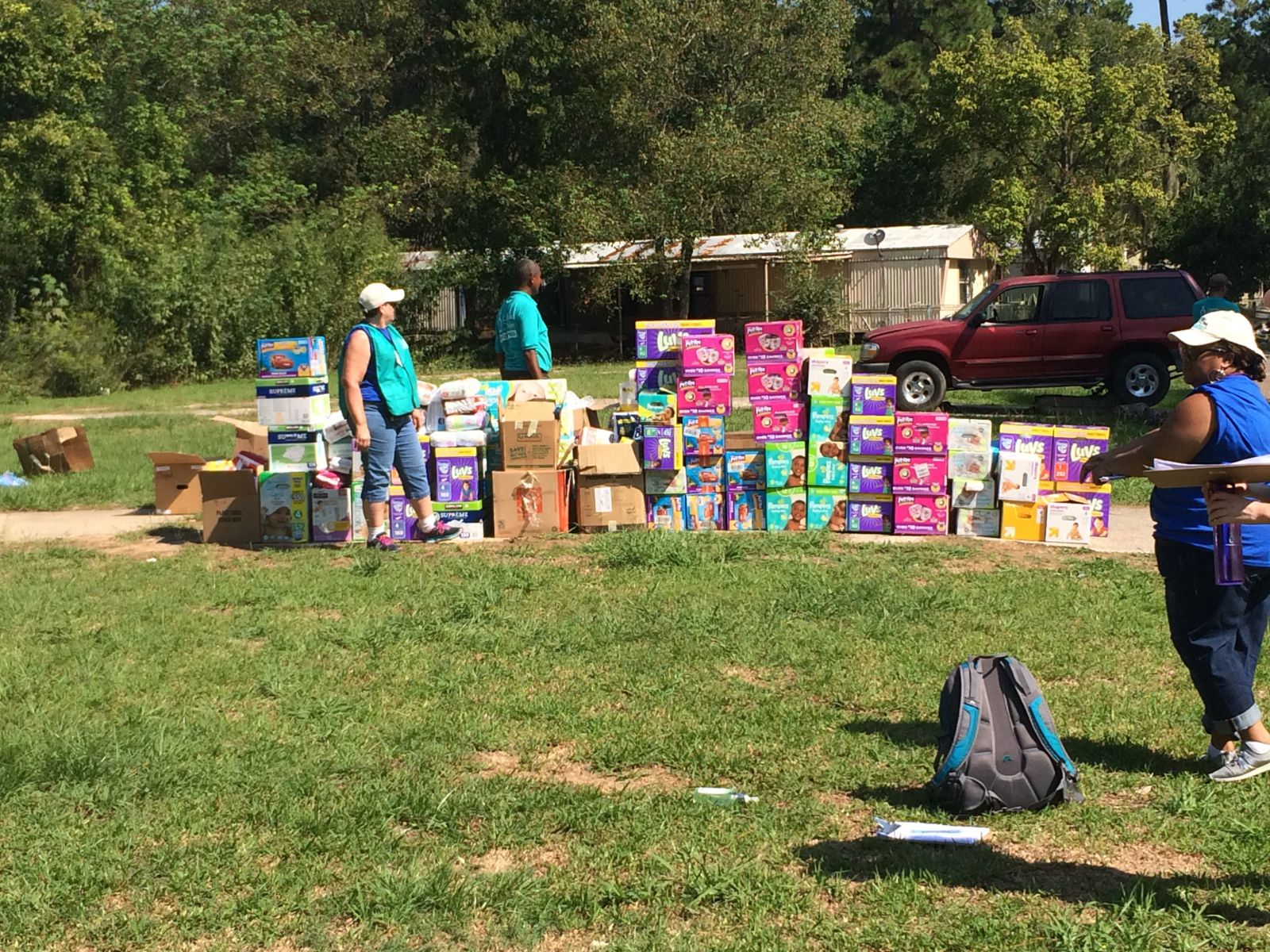 Local Catholic Charities agencies are already setting up for a long-term response requiring case management, counseling, and years of funding.
"The Catholic Church's response is truly meeting the needs of the most vulnerable in a way that no other group or agency is," said Smith. "This was very clear. Catholic Charities was the only one addressing the community I saw."
Catholic Charities is also supplying humanitarian aid and resources to ongoing relief efforts in Louisiana, Florida, Puerto Rico and the Caribbean. To help, please:
visit www.catholiccharitiesusa.org;
call 1-703-549-1390 weekdays from 8:30 a.m. to 4:30 p.m. or 1-800-919-9338 after 4:30 p.m. (EST) on weekdays, Saturdays, and Sundays;
send a check, payable to Catholic Charities USA and marked "Hurricane Relief," to Catholic Charities USA, P.O. Box 17066, Baltimore, MD 21297.
Catholic Charities assures donors that 100% of funds raised will go directly towards disaster efforts.