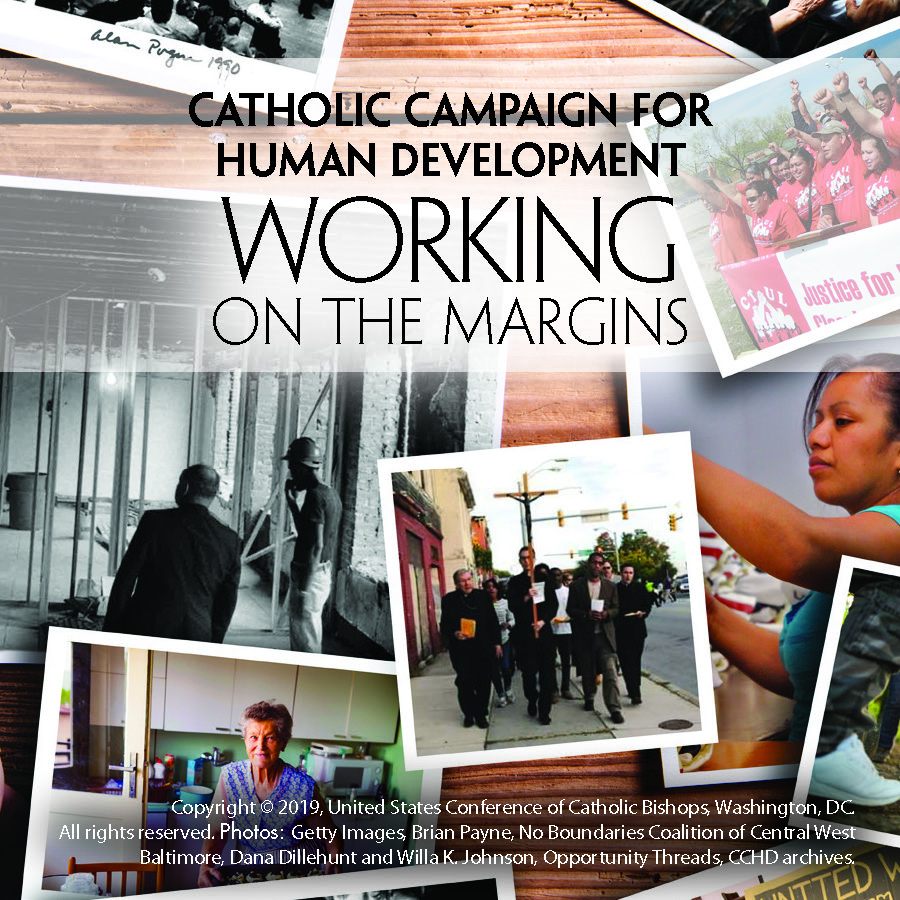 PORTLAND---The annual Catholic Campaign for Human Development Collection will be held at Maine churches this weekend (November 21-22). From this collection, 25% of the proceeds remain in Maine to support local efforts. The remaining 75% is distributed by the U.S. Conference of Catholic Bishops to larger-scale projects at the national level for which Maine organizations that address the systemic root of poverty can apply.
In the coming weeks, Maine churches will be invited to apply for 2021 Catholic Campaign for Human Development (CCHD) grants which support local parish initiatives that aim to solve community-wide problems, empowering the poor to make life changes that allow them to become more self-sufficient. In 2020, over $15,000 in CCHD grants were distributed to Maine parishes for their ministries.
Grants are available for existing and new ministries, but they are designed to fund ministries that make transformational changes for those they serve, not just increasing a ministry's capacity to assist more people through direct assistance. Grants can also be used to bring in programs and create workshops that will inspire and educate parishioners on their baptismal call to serve. For more information about the CCHD, click here.