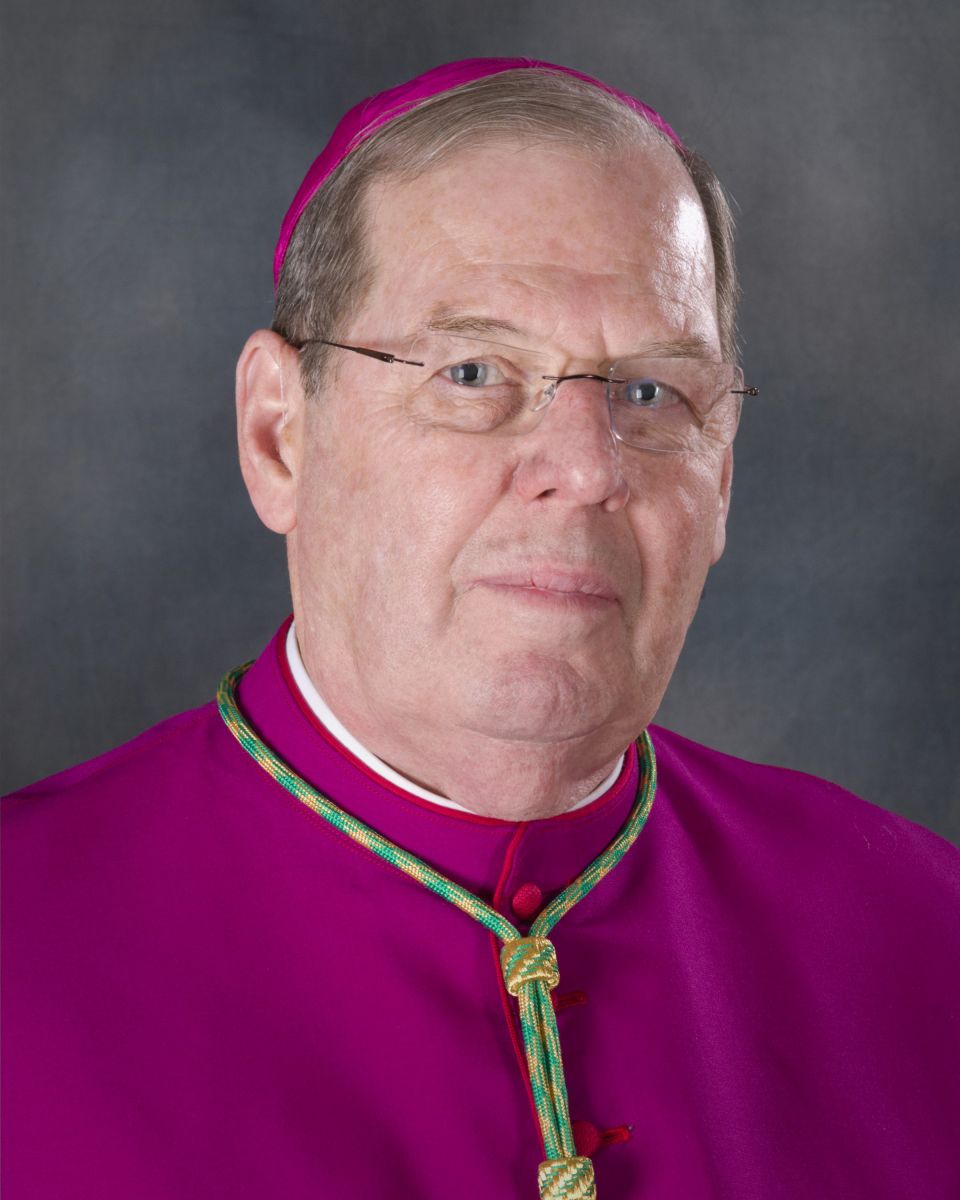 PORTLAND---During his homily at the Cathedral of the Immaculate Conception on Sunday morning, Bishop Robert Deeley spoke to those in attendance and those participating in the Mass online about the McCarrick Report, released by the Vatican this week, and what it means to Catholics and the Church moving forward.
The report examined the Holy See's institutional knowledge and decision-making related to former Cardinal Theodore McCarrick. In June 2018, the Vatican suspended McCarrick from ministry after an investigation by the Archdiocese of New York found a charge that he sexually abused a teenager decades ago credible. Subsequently, Pope Francis dismissed him from the priesthood. According to the Vatican report, although surrounded by rumors of sexual impropriety for years, McCarrick was able to rise up the Catholic hierarchical structure based on personal contacts, protestations of his innocence, and a lack of church officials reporting and investigating accusations.
"I was hesitant to even preach this weekend, and particularly on Judgment Day, because of this report," Bishop Deeley told the assembly on Sunday. "I am preaching on the example we give to each other and the way we live our faith days after this revelation of the moral fault of a churchman who himself probably preached a few sermons very similar. It is unsettling."
Bishop Deeley said the report is a judgement on McCarrick as well as those in the Church who did not take seriously the terrible rumors about his immoral behavior.
"The report is some 450 pages. I have only read a part of it. It is disturbing and unsettling. But it is also groundbreaking. It appears to me to be a thorough examination of how it was possible for a profoundly damaged man to reach such a high level in the church."
Though disturbing, the bishop is thankful the report was assembled and released.
"I am grateful to Pope Francis and all who assisted him in this historic report. He has honestly confronted the problem of sexual abuse by members of the clergy with a clear message that these crimes cannot continue into the future. With this particular action and his statement this week, Pope Francis will continue to lead us in presenting a clear message. Abuse will not be tolerated, no matter how prominent and high ranking a perpetrator may be," said the bishop.
In response to the apostolic letter by Pope Francis (Vos Estes Lux Mundi/"You are the Light of the World"), an independent, third-party reporting system was put into place to receive allegations of misconduct by U.S. bishops. The "Catholic Bishops Abuse Reporting Service" (CBAR) is available at www.reportbishopabuse.org or by calling 1-800-276-1562. Individuals can remain anonymous and are encouraged to contact local law enforcement if they believe a crime has been committed.
In addition to CBAR, there are two other reporting systems in place in the Diocese of Portland:
To make a report of possible sexual abuse of a minor by a Church representative, contact civil authorities and Michael Magalski, director of the Diocese of Portland's Office of Professional Responsibility, at (207) 321-7836 or

[email protected]

.
To make a report of activity which possibly violates the standards of ethical conduct in the Church (fraud, misconduct, safety violations, harassment, or substance abuse at a Catholic parish, school, or on the diocesan level), visit www.redflagreporting.com or call 1-877-647-3335. Either process will require the Diocese of Portland's client code which is: RCDPortland.
Over the past twenty years, much has been accomplished in addressing the clergy sexual abuse crisis. In the Diocese of Portland, this has included mandatory background checks, protection and prevention training, and a diocesan review board comprised mostly of laypeople. Since many of the procedures were implemented in 2002, there have been no substantiated allegations of sexual abuse of a minor by a cleric in the Diocese of Portland.
"The report on McCarrick reminds us once again to be grateful to the victims of such abuse for their courage in bringing their stories forward," said the bishop. "It reminds us to keep their healing in our prayer. A report like this, however, hurts us all as members of the Church. It will also suggest to some, as it already has, that perhaps the Church is not the place to seek holiness. That would be a shame. Since its founding, with Judas and Peter in its first community, the Church has been made up of sinners. Only in the grace and love of God are we redeemed. In that we find our hope. In doing this, however, we need to be honest with each other and keep each other accountable. We entrust ourselves to a merciful God whose grace alone makes it possible for us, clergy and lay faithful alike, to be disciples of his Son, Jesus. Let us continue to pray for each other, that we will be humble in the Lord's presence, and grateful for his mercy."
For more on reporting protocols, visit www.portlanddiocese.org/ReportingMisconduct.