PORTLAND---Bishop Robert P. Deeley will ordain eleven men to the permanent diaconate on Saturday, September 16, at 10 a.m. at the Cathedral of the Immaculate Conception in Portland. The candidates represent parishes from York to Aroostook counties.
Although they will not advance to priesthood as does a transitional deacon, a permanent deacon is an ordained minister of the Catholic Church who is dedicated to the service of the word, sacrament,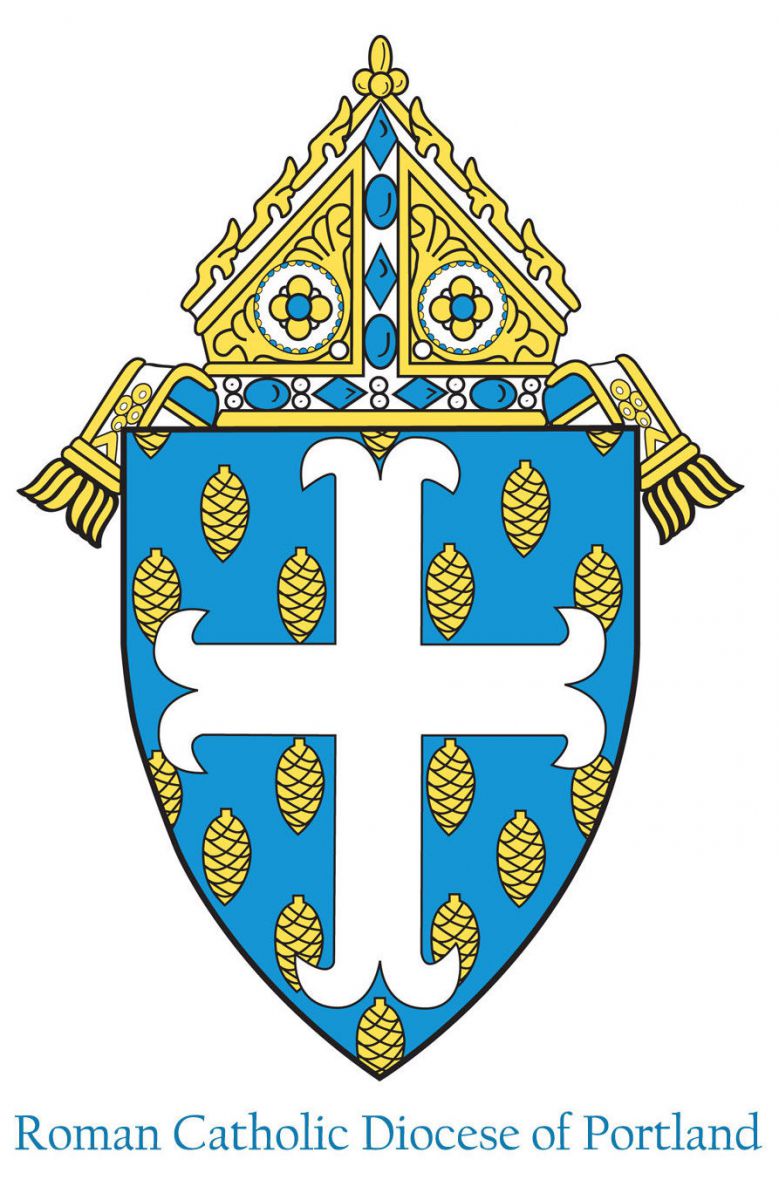 and charity. Deacons proclaim the Gospel and preach, baptize, witness marriages, conduct wake and funeral services, and identify the needs of others and assist in organizing resources to meet those needs. They also minister in different settings, from the traditional parish to prisons, hospitals, convalescent homes, homeless shelters, soup kitchens, and many others. Currently, there are 41 permanent deacons serving in the Diocese of Portland.
"In the early Church, the decision was reached to choose some reputable men who could assist the Apostles in caring for those who had become dependent on the community. Out of that comes today's call to the deacon to advance the ministry of charity," said Bishop Deeley. "Strengthened by the gift of the Holy Spirit, every deacon also is called to help the bishop and his body of priests at the Eucharist, as a minister of the word, and of the altar, as well as being a minister of charity. The deacon will make himself a servant to all. As a minister of the altar he will proclaim the Gospel, prepare the sac­rifice, and give the Lord's body and blood to the com­munity of believers. Charity and service at the altar, which includes the proclamation of faith, go hand in hand. Both are instruments of evangelization, of leading others to Jesus Christ."
The eleven candidates are:
Michael B. Augustino, Cathedral of the Immaculate Conception Parish, Portland;
Thomas J. Blatz, All Saints Parish, Brunswick;
Michael E. Boggs, Parish of the Resurrection of the Lord, Old Town;
Francis L. Daggett, St. Joseph Parish, Bridgton;
Rodney M. Deschaine, St. Peter Chanel Parish, Van Buren;
Carl J. Gallagher, Parish of the Precious Blood, Caribou;
Lawrence L. Guertin, Our Lady of Perpetual Help Parish, Windham;
Richard H. Huot, Good Shepherd Parish, Saco;
Rodney C. Kuhl, Holy Savior Parish, Rumford;
Luis I. Sanclemente, St. John Vianney Parish, Fort Kent;
and Mark B. Tuttle, St. Maximilian Kolbe Parish, Scarborough.
To see pictures of the candidates or to read about their individual faith journeys, visit the special ordination section that has been created.