PORTLAND---Bishop Robert P. Deeley is pleased to announce that Denis Lafreniere, Jr., has been named the new director of the Office of Property Management for the Diocese of Portland. Lafreniere will succeed James Somma, who is retiring after serving as director since 2000.
The Office of Property Management oversees the development and completion of building and renovation projects at all parish and Catholic school facilities in the state of Maine. The director also ensures that health and code regulations are followed judiciously in each project and at each location.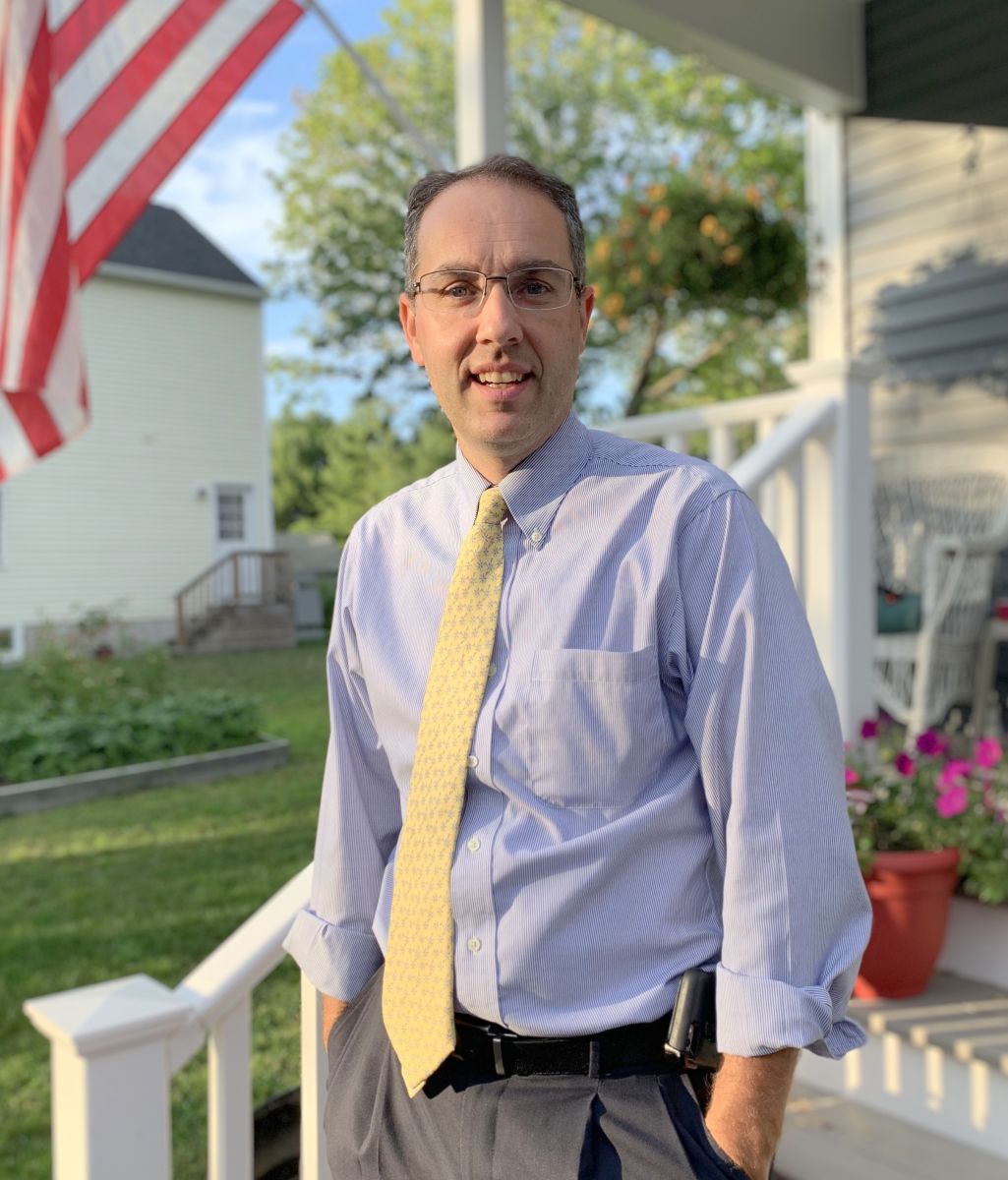 Lafreniere serves as the business coordinator of the Portland Peninsula and Island Parishes (Cathedral of the Immaculate Conception Parish, Portland; Sacred Heart/St. Dominic Parish, Portland; St. Christopher Parish, Peaks Island, which includes Our Lady Star of the Sea Chapel on Long Island; St. Louis Parish, Portland; St. Peter Parish, Portland), a position he has held since 2009. As business coordinator, he oversees the physical plant maintenance and operation of six church sites and associated facilities and manages the operating budget for all the parishes.
Prior to his current role, Lafreniere was vice president of a commercial finance group where he assisted with the development of residential subdivision and condominium construction projects while managing a commercial real estate portfolio. Lafreniere is a member of the International Facility Management Association and the Maine Real Estate Managers Association. He is currently the chairman of the board of directors for Deering Pavilion in Portland and the Diocese of Portland's Cemetery Board. He is a member of the board of directors for the Diocese of Portland's Bureau of Housing and a member of the Catholic Charities Maine Financial Management Committee.
He holds bachelor's and master's degrees in business administration from Loyola University in Baltimore, Maryland. Lafreniere is also in the process of earning his certificate in commercial facilities management from Boston University.
Lafreniere is a member of St. Maximilian Kolbe Parish in Scarborough, the Knights of Columbus Council #8868, and the Knights of the Equestrian Order of the Holy Sepulchre.
Lafreniere will begin working at the diocese on September 9.