WASHINGTON, D.C.---Over 50 high school youths and accompanying adults joined Bishop Robert P. Deeley in participating in the 2019 March for Life on Friday, January 18, in Washington, D.C.
Donning blue hats with an outline of Maine and the words "Diocese of Portland," young people from parishes in Augusta, Bangor, Bridgton, Falmouth, Fort Kent, Gorham, Houlton, Lewiston, Limerick, Madawaska, Presque Isle, Saco, and Van Buren came together to promote the gift of life.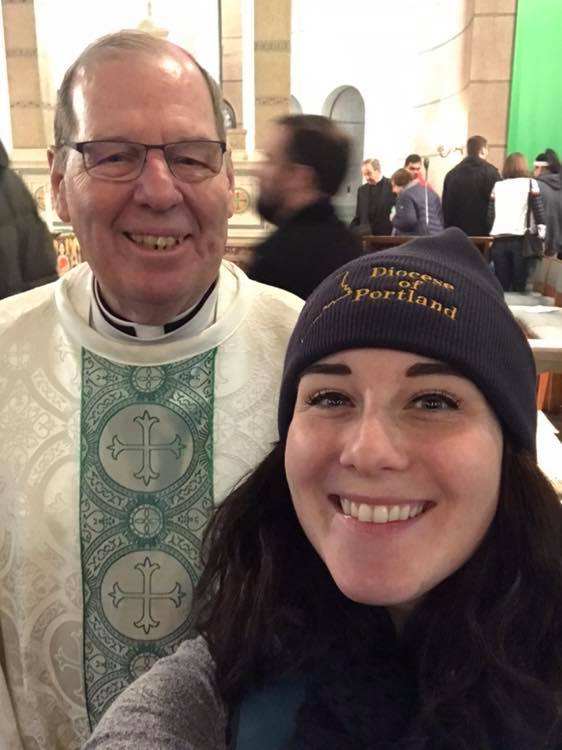 "Today, gathered as we are, we pray that our Merciful Father will confirm our resolve to live always for others and cherish God's sacred gift of human life," tweeted the bishop on Friday morning.
The March for Life began as a small demonstration and rapidly grew to be the largest pro-life event in the world, with hundreds of thousands of people attending annually. The peaceful demonstration is held in January each year to recognize and mourn the U.S. Supreme Court's Roe v. Wade decision, which legalized abortion.
After a bus trip to Washington, D.C. on Thursday, the Maine delegation attended an opening Mass at the Basilica of the National Shrine of the Immaculate Conception on Thursday night. On Friday morning, the delegation attended a Mass celebrated by Cardinal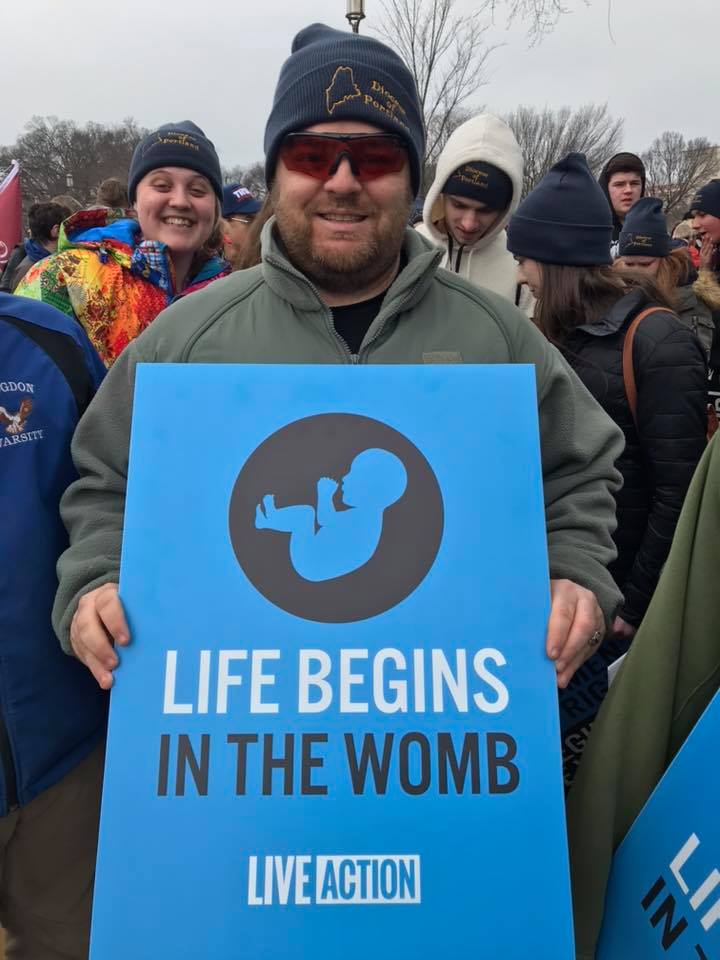 Seán O'Malley, Archbishop of Boston, and concelebrated by Bishop Deeley, at the Shrine of the Sacred Heart, a large, domed church in Washington.
Following the Mass, the group traveled to the National Mall for the actual march to the Supreme Court Building. Vice President Mike Pence was among the guests who spoke to the crowd as part of the event.
"This will be the generation that restores the right to life in America," said the vice president during his remarks.
The pilgrimage was sponsored by the Diocese of Portland's Office of Lifelong Faith Formation. Bishop Deeley will hold an evening prayer service on Friday night before the delegation travels through the night to return to Maine on Saturday.