WASHINGTON, D.C.---Bishop Robert P. Deeley presided at a Mass for the installation of ministries at Theological College, the national seminary of The Catholic University of America in Washington, D.C. on Monday, January 29 (additional pictures below).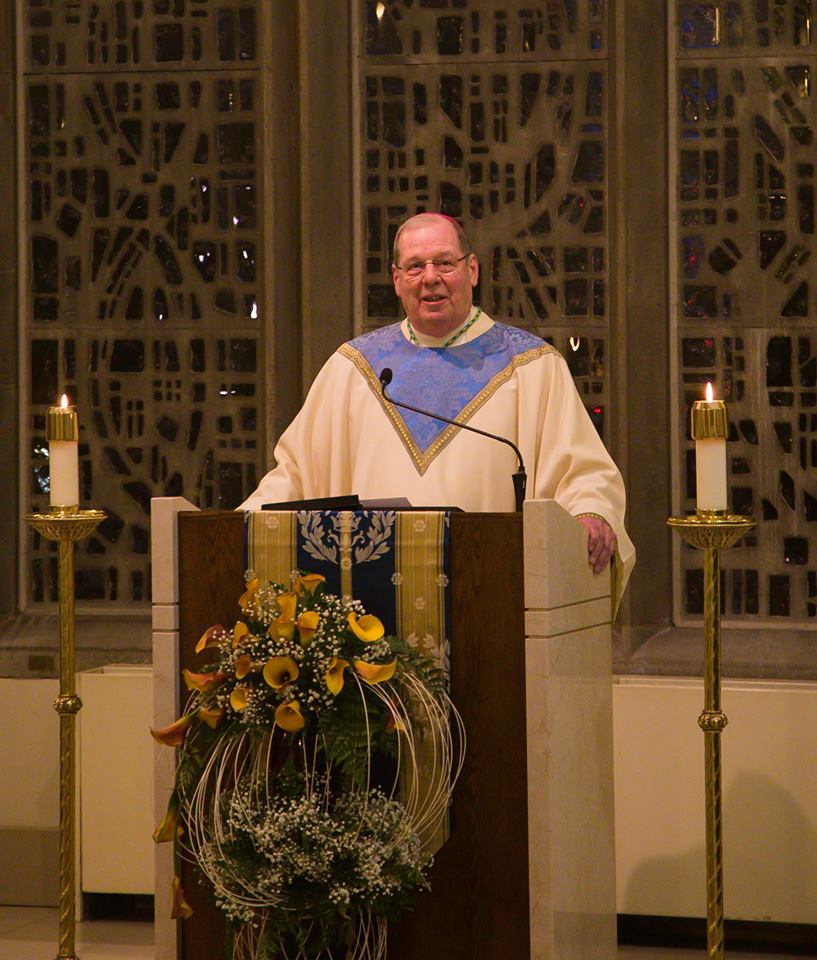 The bishop instituted the college's newest lectors and acolytes from ten dioceses (Diocese of Syracuse, New York; Diocese of Corpus Christi, Texas; Diocese of Fort Worth, Texas; Diocese of Memphis, Tennessee; Archdiocese of New York; Diocese of Pittsburgh, Pennsylvania; Diocese of Richmond, Virginia; Diocese of Saint Augustine, Florida; Diocese of Wheeling-Charleston, West Virginia; and the Diocese of Worcester, Massachusetts) and Subiaco Abbey, a Catholic Benedictine monastery of the Swiss-American congregation located in Arkansas.
The Ministries of Lector and Acolyte are important steps in the formation of those preparing for Holy Orders. The candidate at the end of the second year of formation petitions for and, if selected, receives the Ministry of Lector. This calls them to be servants of the Word of God. Those who exercise the ministry of lector must be truly suited and carefully prepared, so that the faithful may develop a warm and living love for Sacred Scripture from listening to the sacred readings. At the end of the third year, a seminarian petitions for and, if selected, receives the Ministry of Acolyte. An acolyte's duty is to attend to the service of the altar and to assist the deacon and the priest in liturgical celebrations, especially in the celebration of Mass. An acolyte's service includes the duties of a sacristan, an altar server, and an extraordinary minister of holy Communion. A lector is centered on sharing the Word of God, while the ministry of the acolyte is focused on the altar.
Bishop Deeley graduated from Theological College in 1968, where he was the recipient of a Theodore Basselin Foundation Scholarship. The Basselin Scholars Program is a special, three-year honors program in philosophy consisting of the junior and senior years of undergraduate study and one year of graduate work. It is for qualified seminarians who completed two years of undergraduate study with a superior level of academic performance.