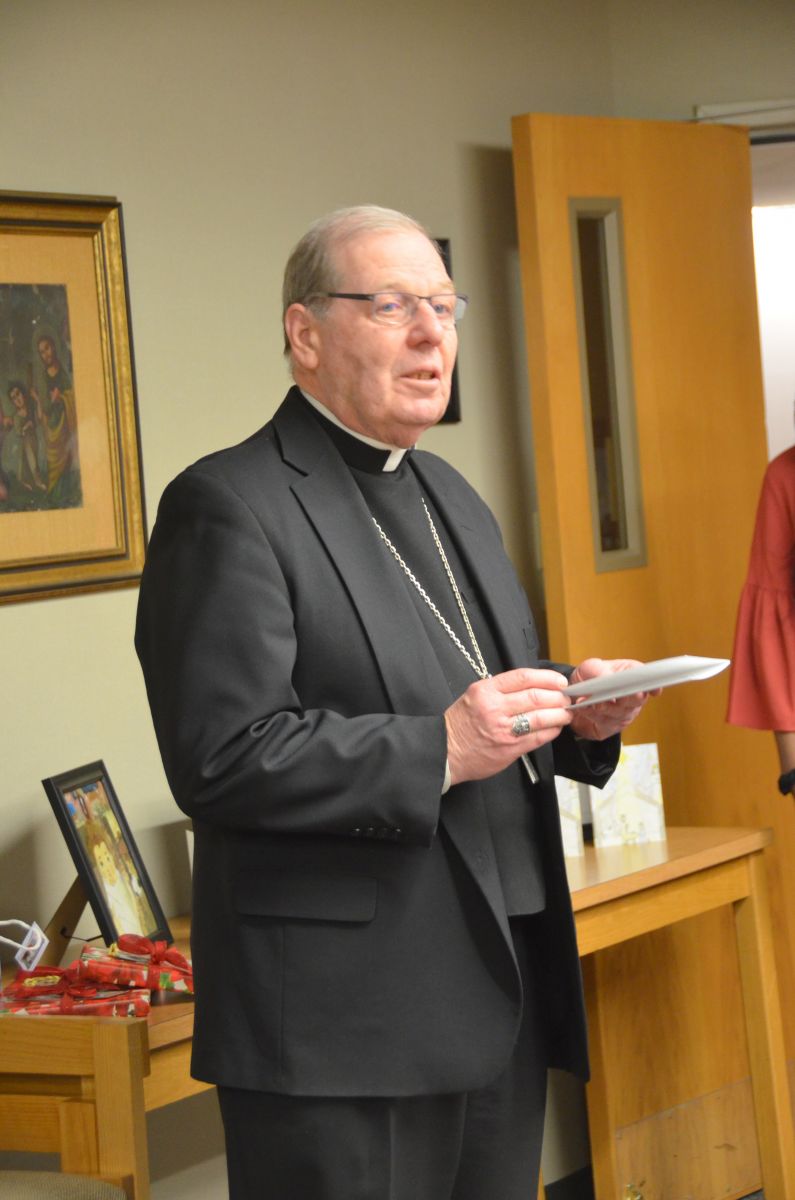 PORTLAND---Bishop Robert P. Deeley welcomed the winners of the Diocese of Portland's Christmas Card Art Contest, conducted by the diocese's Office of Development, to the diocesan offices in Portland on Wednesday, December 19 (winners, winning artwork, and captions below).
The winners, joined by their families, enjoyed an Italian dinner with the bishop provided by Maria's Restaurant in Portland. All Catholic school and faith formation students throughout the diocese were invited to participate in the contest.
This month, the winners' creations are appearing on the Christmas cards that have been sent to 2018 Catholic Appeal donors. The contest winners were: Reese Loretto-Brown of Holy Family Church in Greenville (Kindergarten through Grade 2 contest), Lainey Trieu of St. Brigid School in Portland (Grades 3-5 contest), Dorcas Bolese of Holy Cross School in South Portland (Grades 6-8 contest),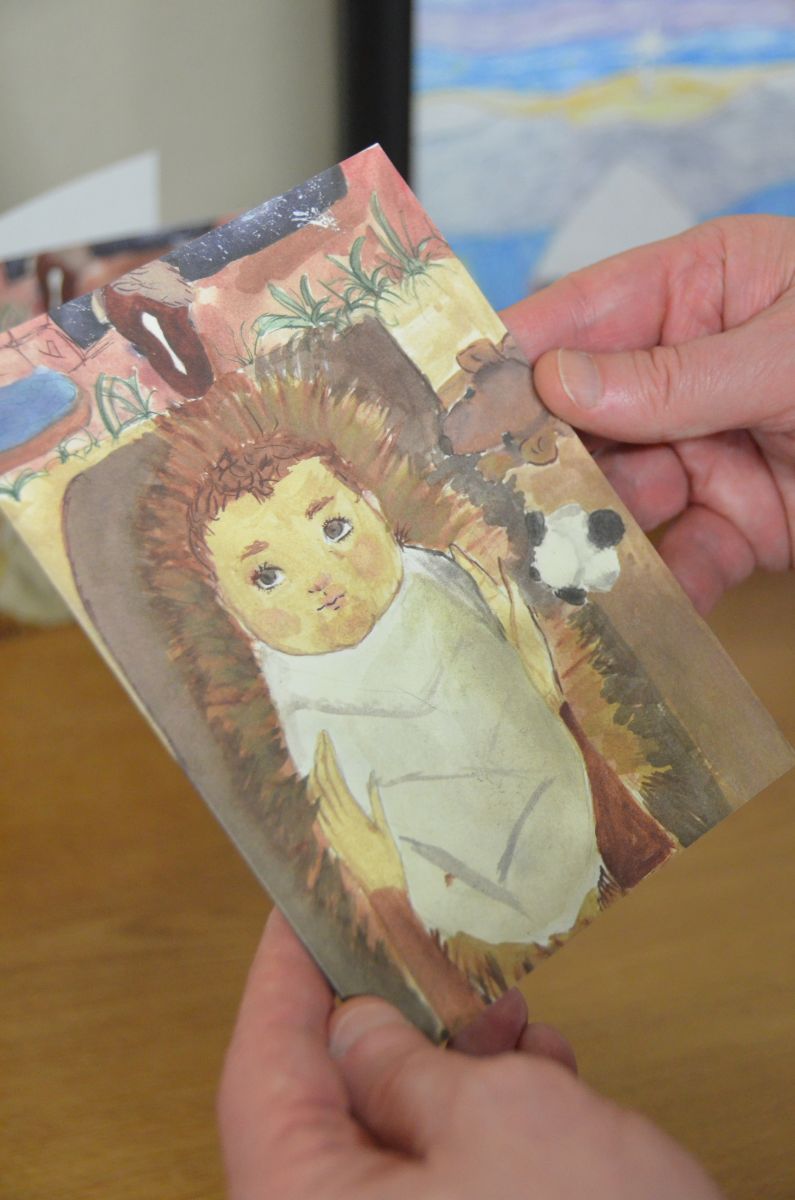 and Gisele Ouellette of Saint Dominic Academy in Auburn (Grades 9-12 contest), who was unavailable to attend the gathering on Wednesday.
"This is the story of Jesus told by children," Bishop Deeley said to those in attendance. "These pictures capture the beauty of our faith. The students did a magnificent job, and I'm very, very grateful for that. Thank you for the work you've done and thanks to the parents for passing on the faith to their children."
To thank them for their efforts, the bishop gave each winner a framed display of their artwork, a book, and rosary bracelets that he blessed at the event.
Over 125 submissions were received for the contest, each featuring original creations by the artists reflecting a passage from Scripture.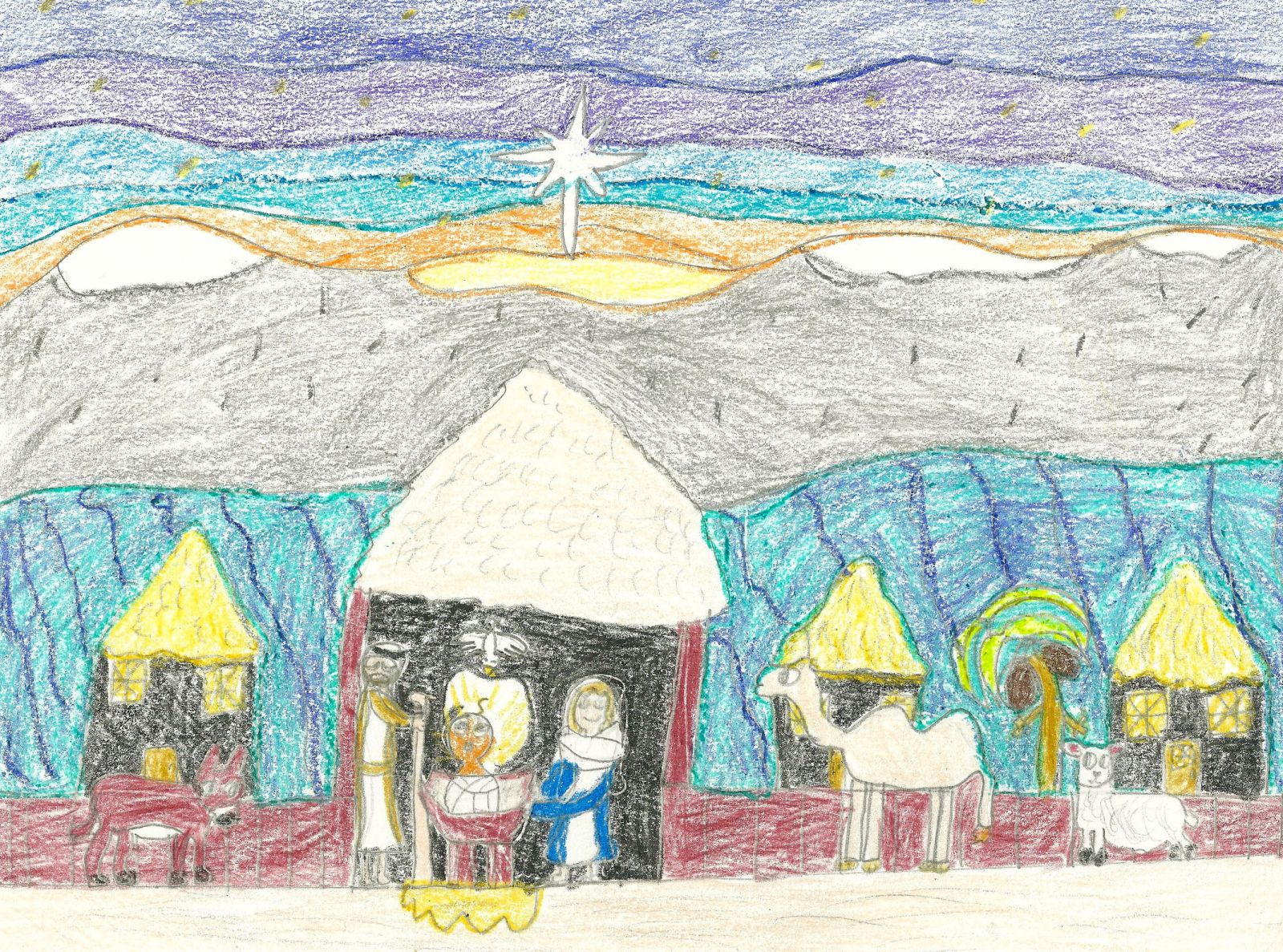 Reese Loretto-Brown (Kindergarten through Grade 2 Winner)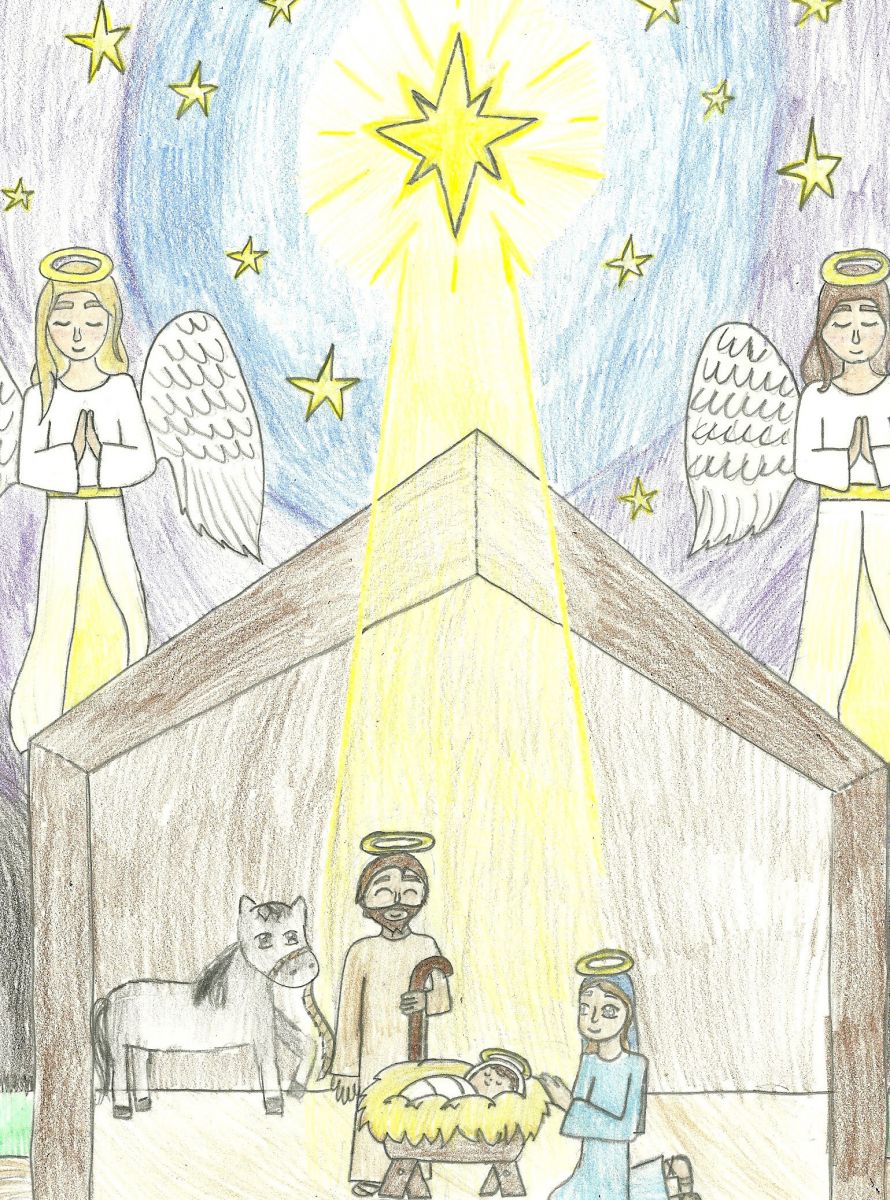 Lainey Trieu (Grades 3-5 Winner)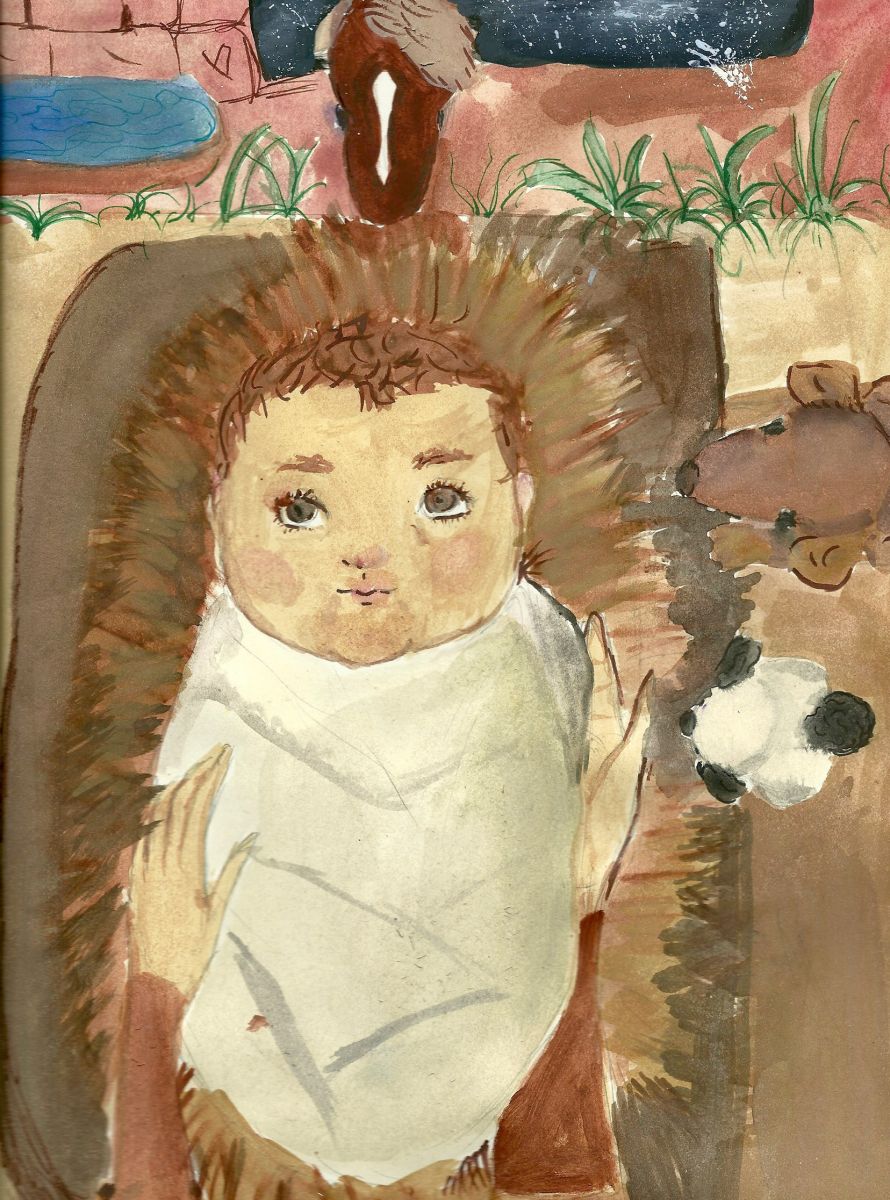 Dorcas Bolese (Grades 6-8 Winner)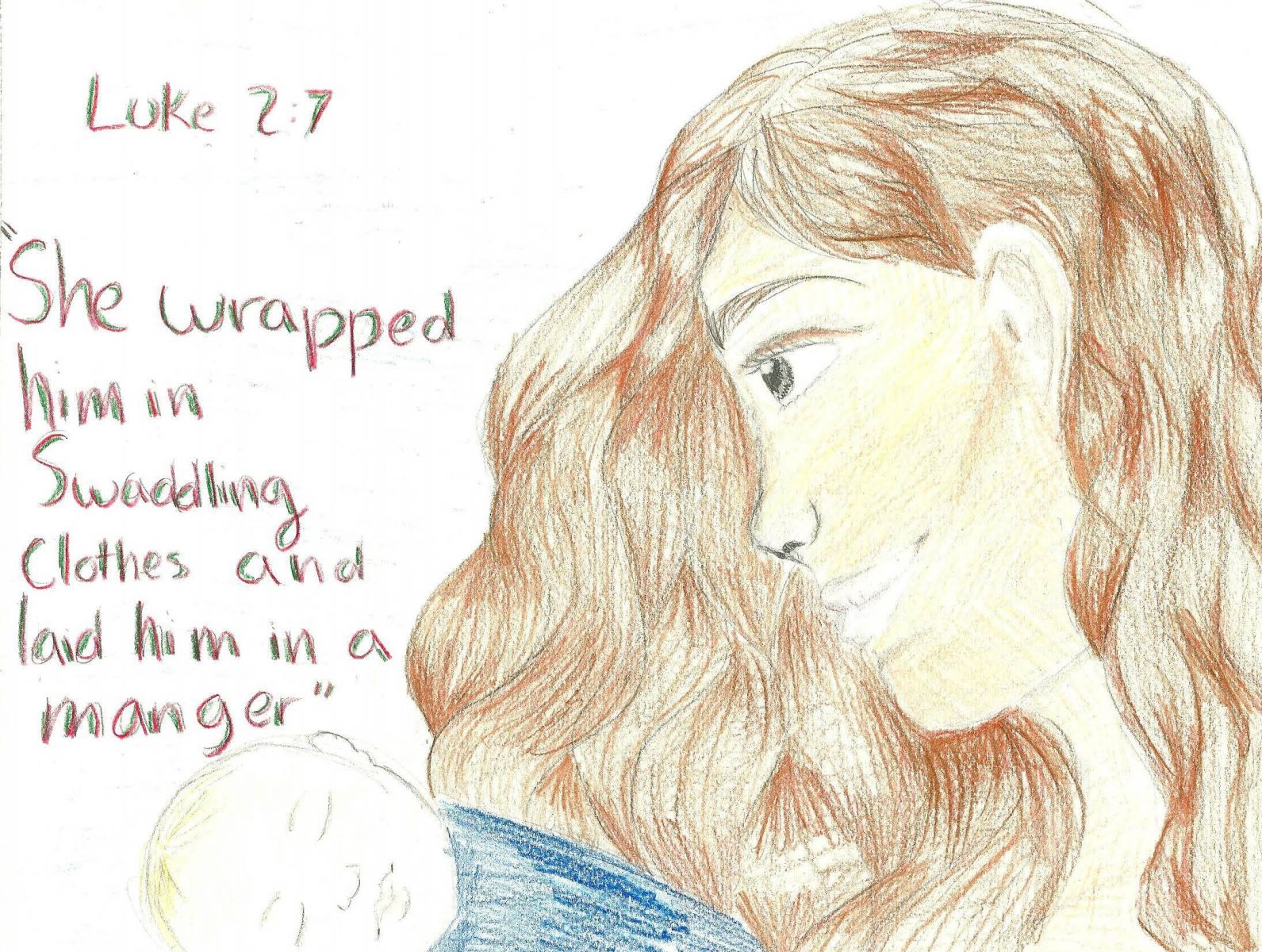 Gisele Ouellette (Grades 9-12 Winner)