RUMFORD---"Holy Savior develops you as a whole person of mind, body, and spirit. Today, we work on our bodies by getting what?" the bishop asked the Holy Savior students.
"Exercise!" they answered with enthusiasm.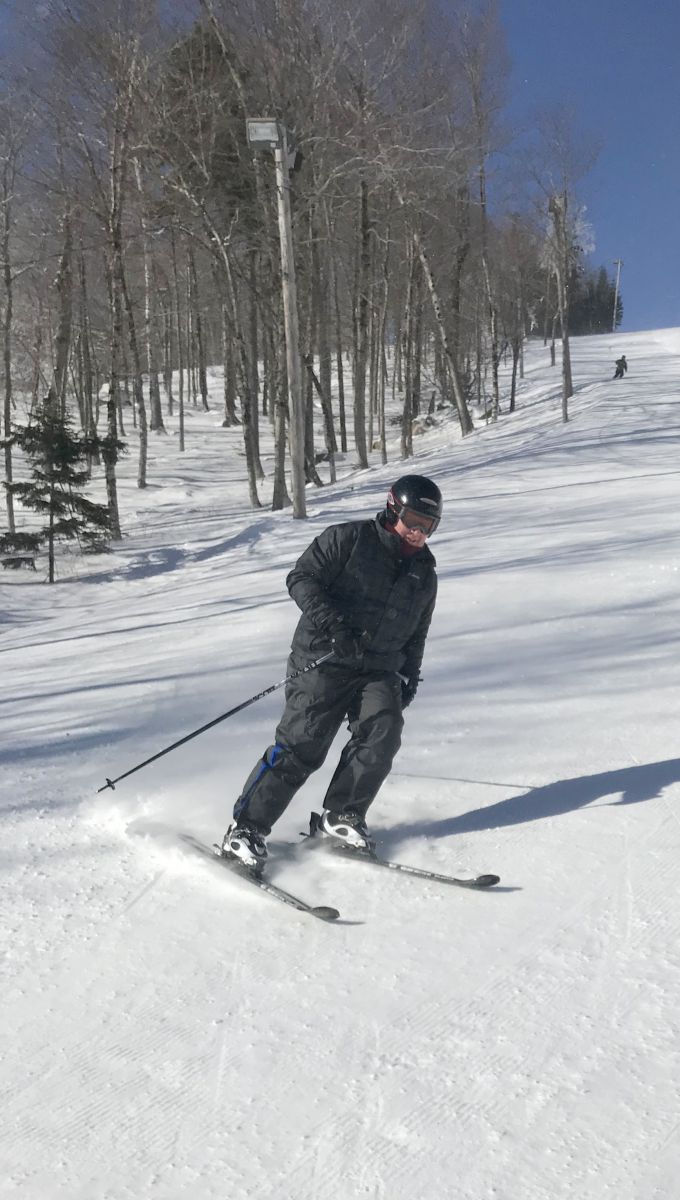 And what better place for the students at the Rumford school to get exercise than nearby Black Mountain, and who better to invite on their day of skiing and tubing than Bishop Robert P. Deeley.
"You ready to ski?" the bishop asked one of the younger students.
"Let's do it!" he replied.
In celebration of Maine Catholic Schools Week, Bishop Deeley, students, and staff, as well as Fr. Nathan March, pastor of Holy Savior Parish, swished down the slopes throughout the morning despite temperatures hovering in the teens and strong winds (additional pictures below, video of the bishop skiing available here).
"Part of this is for the kids to continue to understand that the bishop and priests are just human beings," said Fr. March. "This is just a reminder that Jesus met people where they are at, and I want the students to have this experience of the bishop and priests enjoying the same things they are enjoying."
"Skiing with the bishop is the best part of Catholic Schools Week!" said a third grader.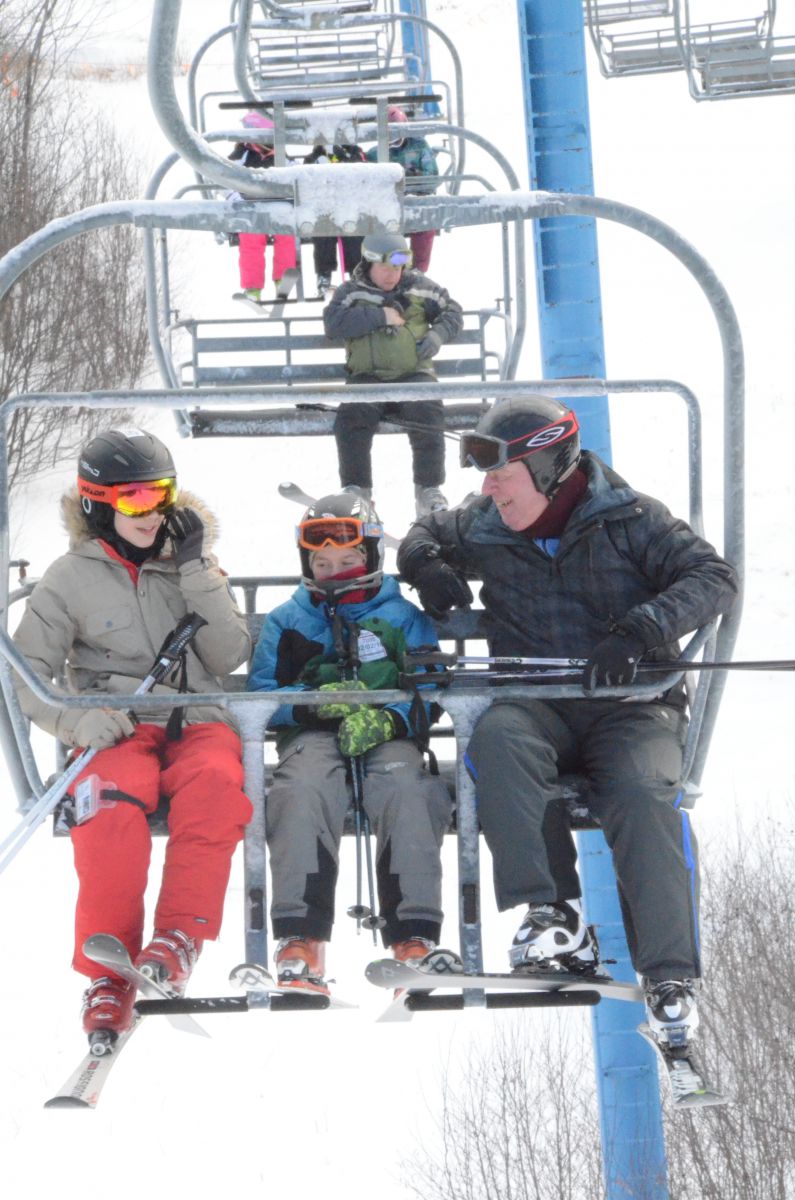 Maine Catholic Schools Week celebrated the mission of Catholic Schools: to evangelize students by nourishing faith and encouraging academic excellence while accentuating the importance of community and service in a nurturing environment. During the week, schools around Maine organized countless fun activities and special events, and completed service projects for many groups and organizations, including the Mid Coast Hunger Prevention Program; the Trinity Jubilee Center; St. Mary's d'Youville Pavilion; the Travis Mills Foundation; local police and fire departments; veterans; nursing home residents; the Portland Housing Authority; the York County Shelter Program; multiple food pantries and cupboards; Catholic Charities Maine; children in need in Zimbabwe, Haiti, and Puerto Rico; and many others.
"Our commitment to Catholic schools is grounded in our understanding of who we are," said Bishop Deeley. "We believe that we have been created by a God who loves us and showed us that love in Jesus Christ. We celebrate our Catholic schools because their purpose and mission is to help parents in their responsibility to be disciples and to help their children to know the joy of being disciples as well."