PORTLAND---Bishop Robert P. Deeley has appointed a new vicar forane and a new member of the Presbyteral Council. These appointments are in addition to both priests' current roles.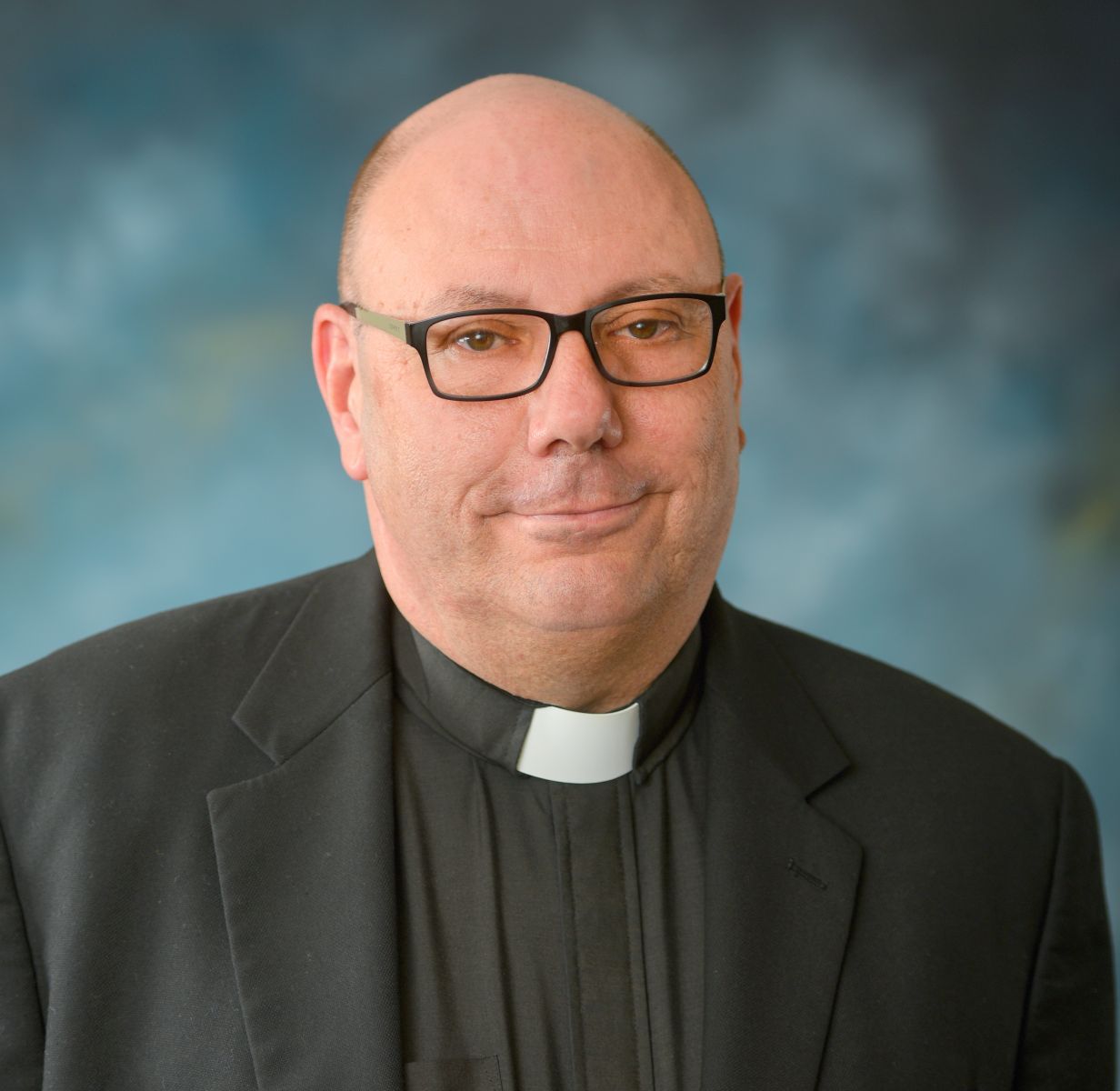 Fr. Wilfred Labbe has been named the new vicar forane of Vicariate VI, which is comprised of Good Shepherd Parish in Biddeford, Parish of the Ascension of the Lord in Kittery, St. Matthew Parish in Limerick, St. Thérèse of Lisieux Parish in Sanford, and Holy Spirit Parish in Wells. On September 3, Fr. Labbe was officially installed as pastor of St. Thérèse of Lisieux Parish (Holy Family Church, Sanford; Notre Dame Church, Springvale) and St. Matthew Parish in Limerick. A vicar forane is appointed by the bishop to promote and coordinate common pastoral activity in his vicariate and to provide spiritual and pastoral counsel to the other priests in that region. The vicar forane ensures that clerics and parishes in his vicariate perform their duties diligently and collaborate for the good of the vicariate and diocese. The term "vicar forane" comes from Latin, meaning a representative (vicarious) who is outside (foras). In essence, representing the bishop outside of the cathedral city (Portland). Born in Biddeford, Fr. Labbe was raised in South Carolina and graduated from Greenville High School in Greenville, South Carolina. He attended Saint John's Seminary in Brighton, Massachusetts, earning a bachelor's degree from the seminary college and a master's degree in divinity from the seminary. Fr. Labbe was ordained to the priesthood by Bishop Joseph J. Gerry, O.S.B., on May 22, 1999, at St. Joseph Church in Biddeford. His first pastoral assignment was as parochial vicar of Holy Cross Parish in Lewiston, where he also served as the chaplain at Bates College in Lewiston. In July of 2003, he was appointed pastor of St. Mary Parish in Eagle Lake and St. Joseph Parish in Wallagrass. In June of 2005, Fr. Labbe was named administrator of Our Lady of Wisdom Parish in Orono, St. Mary Parish in Orono, and Holy Family Parish in Old Town. In July of 2007, in addition to his responsibilities in Orono and Old Town, Fr. Labbe was appointed administrator of St. Ann Parish in Bradley and St. Ann Parish in Indian Island. When the parishes in Orono, Old Town, Bradley, and Indian Island were clustered to form the Parish of the Resurrection of the Lord in 2009, he was named pastor. In addition to his parish duties, Fr. Labbe was the chaplain at the University of Maine at Orono. In January of this year, a capital campaign was launched to raise money for parish churches and provide for numerous enhancements and renovation projects at the Newman Center, the spiritual home for Catholics at the university.
---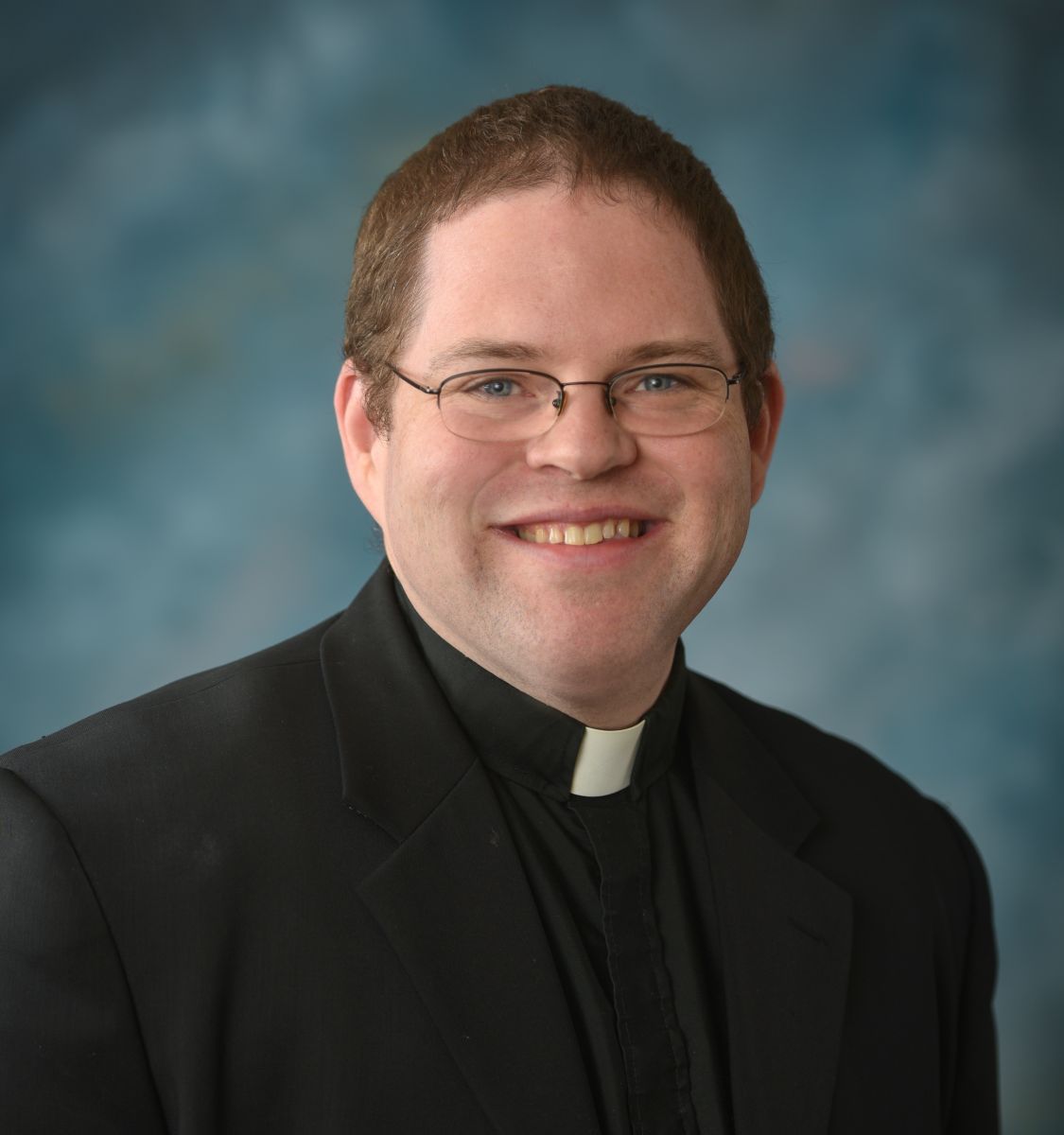 Fr. Nathan March has been elected by his brother priests to serve as a member of the Diocese of Portland's Presbyteral Council, a council of priests chosen to assist the bishop in an advisory capacity in the governance of the diocese. Fr. March is pastor of Holy Savior Parish (St. Athanasius and St. John Church, Rumford; Our Lady of the Snows Church, Bethel). Fr. March, who grew up in Cumberland, was ordained to the priesthood by Bishop Richard J. Malone on June 29, 2007, at the Basilica of Ss. Peter & Paul in Lewiston. Fr. March served as a parochial vicar at churches comprising Prince of Peace Parish in Lewiston through July of 2012, when he was named the director of vocations for the Diocese of Portland and chaplain at Saint Dominic Academy in Auburn and Lewiston. In October of 2014, he was appointed to assist at St. Joseph Parish in Bridgton and Fryeburg; Blessed Teresa of Calcutta Parish in Norway, Mechanic Falls, and Oxford; and to serve as a hospital chaplain at Maine Medical Center and Mercy Hospital, both in Portland. In June of 2015, he began service as parochial vicar at St. Anne Parish, Gorham; St. Anthony of Padua Parish, Westbrook; and Our Lady of Perpetual Help Parish, Windham, while continuing to assist at the hospitals in Portland. In August of 2016, he was named pastor of Holy Savior Parish where he serves today.
---