AUGUSTA---Handmade signs, meticulously designed by students, covered the walls, doors, and display boards of St. Michael School in Augusta on Monday, December 10, as the school community welcomed Bishop Robert P. Deeley for a special visit (additional pictures below).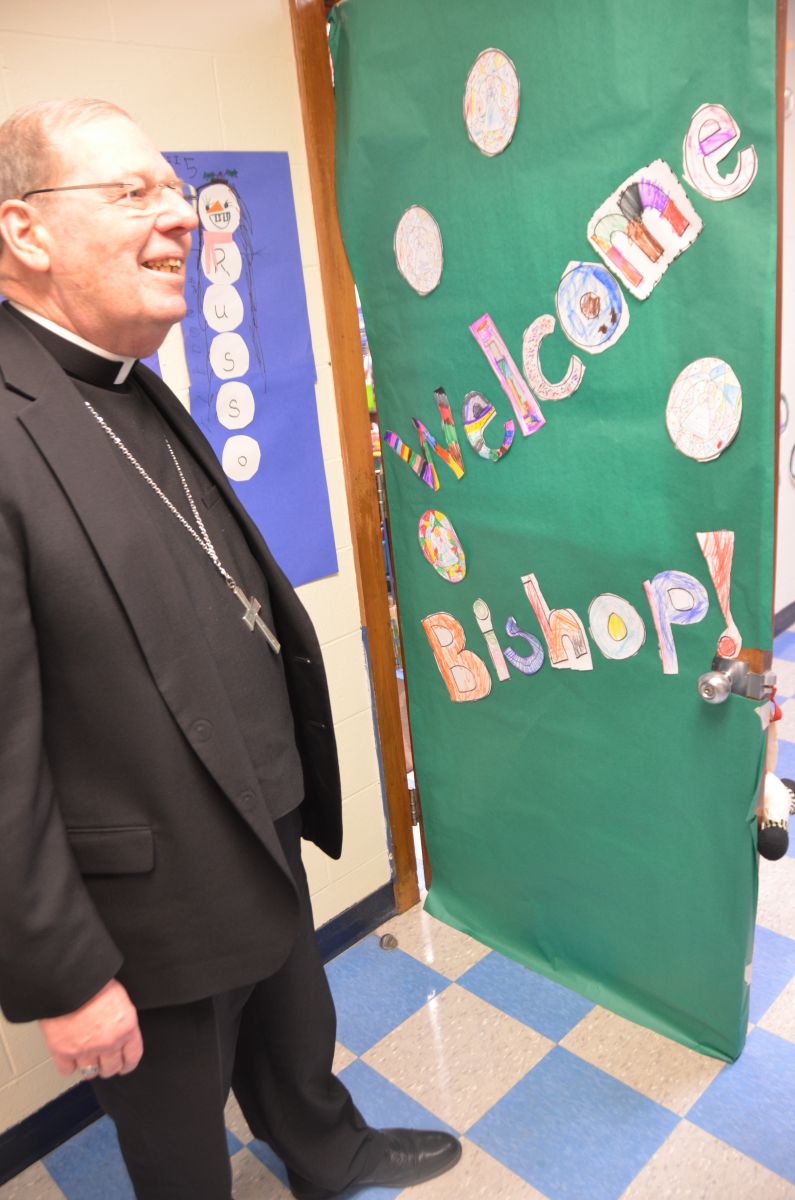 The bishop stopped by each classroom, reading books to the pre-kindergarteners and kindergarteners, including The Stable Where Jesus Was Born, and answering a variety of questions along the way.
"What is your favorite dessert?" asked a second grader.
"All of them!" said Bishop Deeley to loud laughter from the children.
"What was your least favorite subject?" asked a fourth grader.
"Math!" responded the bishop. "Anything at all to do with math."
As the grade levels grew, so did the level of required introspection.
"Do you look at being the bishop as a job or something you get to do?" asked one sixth grader.
"That's a great question," said Bishop Deeley. "I love what I'm doing so I don't really see it as a job or a burden that I have. I really enjoy doing this. I was young when I decided to be a priest and I've found the work that I've done as a priest to be very life giving and good."
"Why is your job important?" another student asked the bishop.
"Jesus is important, right?" said Bishop Deeley as the students nodded. "Well, this job helps bring people closer to Jesus. That's why it's important."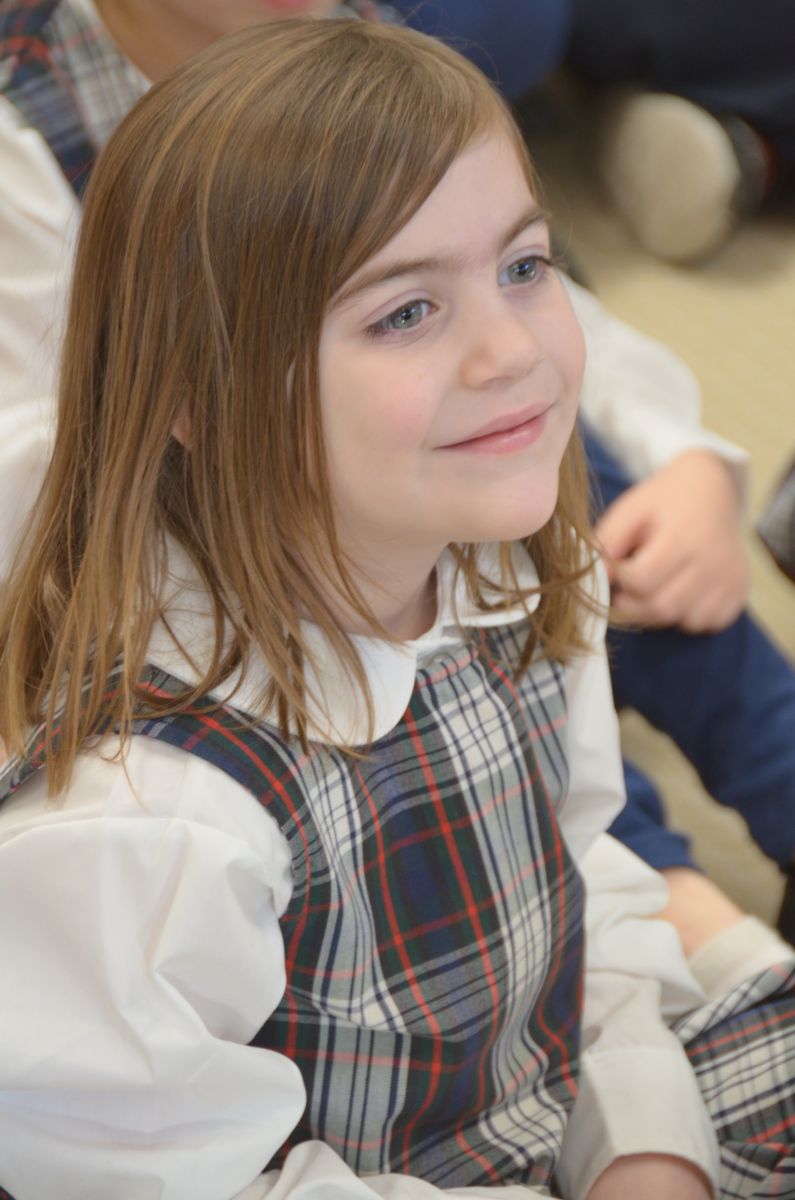 Discussions of the meaning of Advent took place in several of the older classrooms.
"Just remember that Advent means 'coming.' Remember what Jesus came to tell us," said the bishop. "He came to tell us that God loves us and that we need to love one another and take care of one another. Being kind to each other and to others in the world is a way to show that love, not just at this time of year, but all year."
Among those joining the bishop on his tour of the school were Fr. John Skehan, pastor of St. Michael Parish of which the school is a part; Fr. Arokiasamy Santhiyagu, HGN, parochial vicar of the parish; and Kevin Cullen, principal of St. Michael.
During his last stop of the day, Bishop Deeley gave the eighth graders an "exit interview" before they head off to high school at the end of the school year.
"What has the St. Michael experience meant to you?"
"Everybody knows each other. Everybody is friends. That can get y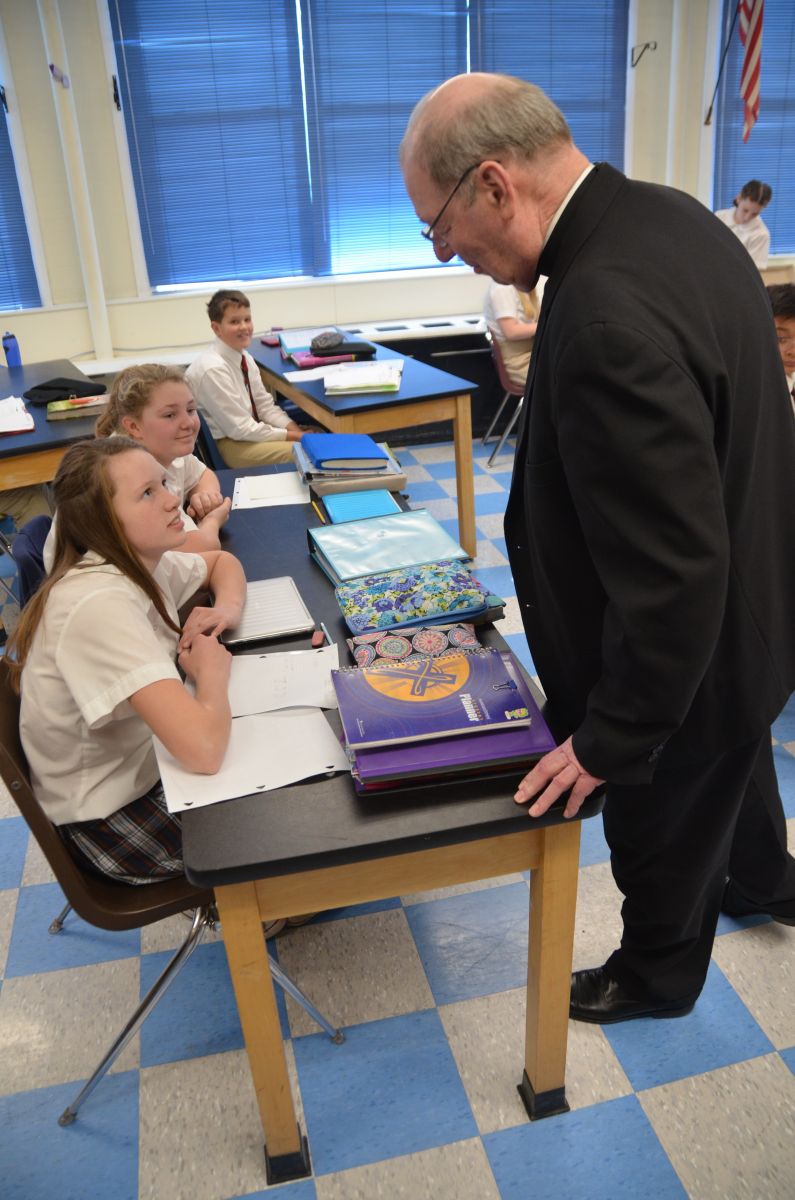 ou into trouble because we sometimes talk in class when the teacher is talking too," said one eighth grader to the laughs of his classmates.
"We can talk about God and our faith," said another. "At public schools, you probably couldn't do that."
"What you learn from that is that religion is a part of life," said the bishop. "It gives everything else meaning. We are asked by God to learn as much as we can and to share the love in our hearts with others. Knowledge and religion are connected. Our faith is in the middle of everything. Respect each other and use the gifts that you have to better the world in which we live. That is what Catholic schools are all about."