SANFORD---Bishop Deeley stood ready as the multiplication problem appeared on the screen in the front of the classroom: 12 X 12.
"144," the bishop quickly answered.
"That's correct. Good job, Bishop Deeley," said the teacher as the classroom of third graders applauded.
Tuning up his math skills was just one of the many experiences the bishop enjoyed with students during his special visit to St. Thomas School in Sanford on Wednesday, November 29 (additional pictures below).
As he visited each grade in the school, the bishop joined the students in whatever subject or activity they were involved in.
"These are the months of the year. The twelve months of the year!" sang the bishop as he belted out a song about the calendar with second graders.
Assisting as students colored each letter of the Lord's Prayer was his assignment with first graders.
"Who taught us this prayer?" asked the bishop.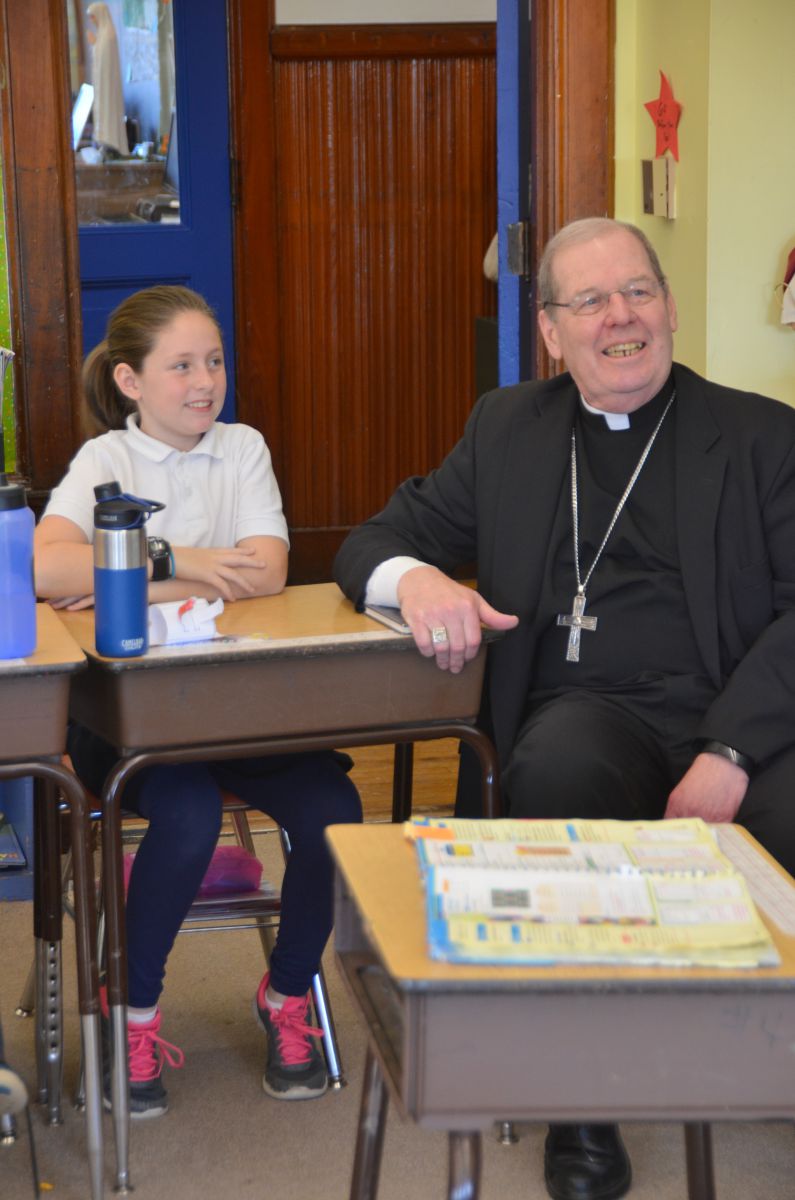 "Jesus!" said several first graders.
"It tells us how he wants us to live," the bishop responded. "Helping other people and sharing with other people. He loves us. He wants us all to be a part of his family."
Throughout the morning, students from different classes were escorted up to the top floor of the school to tour the St. Thomas Christmas Shop, featuring items they could purchase for small sums of money to give to family members. During his visit, Bishop Deeley took a stroll through the offerings as well.
The spirit of Christmas was on the minds of the students and on the walls of many classrooms as Advent approaches this weekend.
"What do we do during Advent?" the bishop asked another class of first graders.
"We get ready for Jesus' birth!" one girl answered.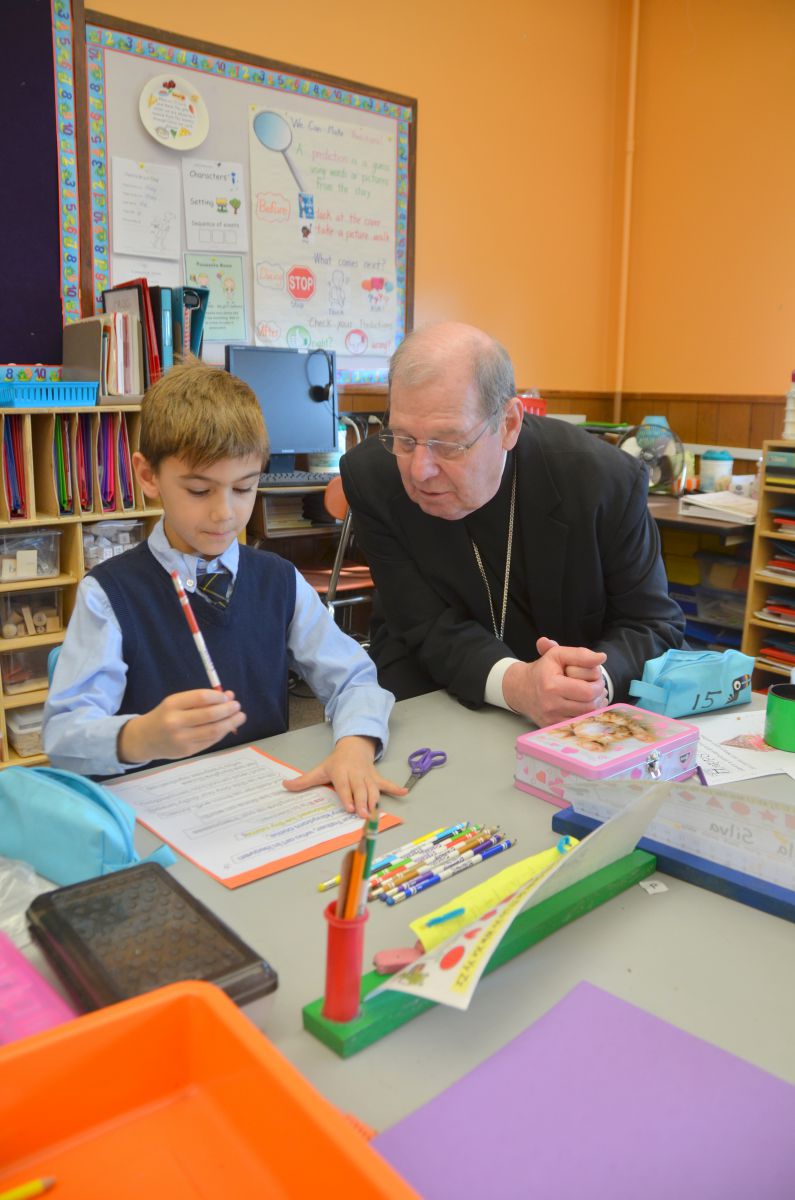 "That's right," said the bishop. "Advent means 'coming.' Jesus came to tell us that God loves us and that we need to love one another and take care of one another. Being kind to each other and to others in the world is a way to show that love."
Bishop Deeley also spent time with the younger students, reading I Love God to a room full of attentive pre-kindergarteners and Be My Friend, Floppy Puppy to the kindergarteners.
Before departing, the bishop had lunch with the sixth, seventh, and eighth graders. Bishop Deeley's tour of Catholic schools will continue with pre-Christmas visits to All Saints School in Bangor (Wed., Dec. 6), Holy Cross School in South Portland (Wed., Dec. 13), St. John Regional Catholic School in Winslow (Fri., Dec. 15) and Cheverus High School in Portland (Wed., Dec. 20), where he will celebrate the school's Advent Mass.