PORTLAND---Bishop Robert P. Deeley has announced the following priest assignment, effective immediately:
Fr. Anthony Kanagaraj Chinnaiyan, HGN, has been appointed parochial vicar of Prince of Peace Parish (Basilica of Saints Peter and Paul, Holy Cross Church, and Holy Family Church, all in Lewiston), Holy Trinity Parish in Lisbon Falls, and Our Lady of the Rosary Parish in Sabattus, which also includes St. Francis Church in Greene.
He is one of eight Heralds of Good News (HGN) now serving in the Diocese of Portland.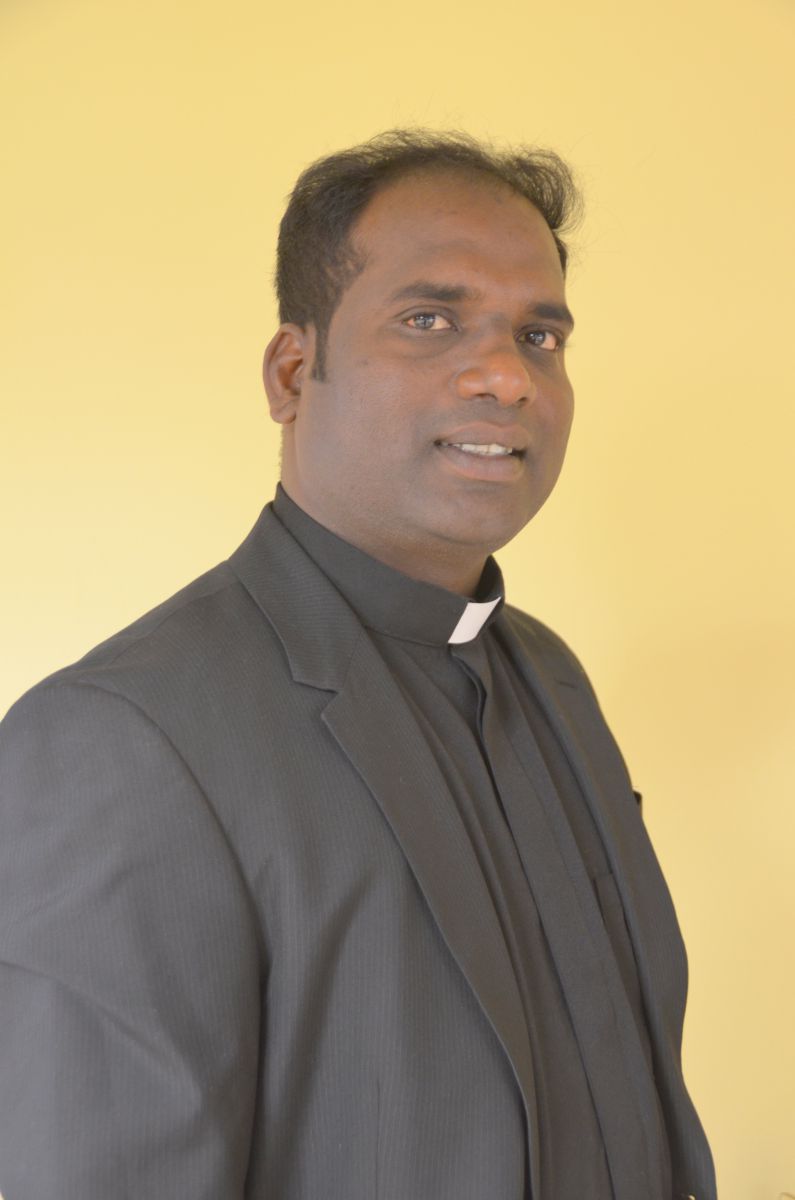 The Heralds of Good News is a missionary society of apostolic life in India that specializes in providing priests to other countries, especially in the west, as well as the promotion of vocations to the priesthood.
Originally from a small village in Tamil Nadu, India, Fr. Tony was raised in a strong Catholic household. He was an altar server and attended Catholic schools through middle school. After high school, he entered the seminary.
"The desire to become a priest, it was gradually growing in me day by day," he said. "I had the inspiration day by day."
In 2005, he completed his theological studies at St. Joseph's Major Seminary in Khammam, India, and was ordained to the priesthood on December 21 of that year.
Since his ordination, Fr. Tony has served as the dean of studies at a minor seminary (2005-2007), as an assistant parish priest (2007-2008), and as a parish priest (2008-2010), all in the Diocese of Tiruchirappalli, India. He was also the director of a retreat center in Tirunelveli, India (2010-2012). His first missionary assignment outside of India was in the Diocese of Saint-Hyacinthe in Quebec, Canada (2012-2014), after which he returned home to serve as procurator for the Heralds of Good News Mary Queen of Apostles Province.
Now assigned to the United States for the first time, Fr. Tony says he is excited to be serving in Maine.
"I preferred to go to Portland because there is a lot of positive feedback given by the priests who serve in the diocese," he said.