PORTLAND---Bishop Robert P. Deeley has designated Friday, February 28, as a diocesan-wide Day of Prayer and Penance to seek forgiveness for past harm while offering prayers for the healing of victim/survivors of sexual abuse in the Catholic Church. The day will also reaffirm the Diocese of Portland's continuing pledge to provide a safe environment for children.
Bishop Deeley will celebrate Mass on the Day of Prayer and Penance at 12:15 p.m. at the Cathedral of the Immaculate Conception in Portland.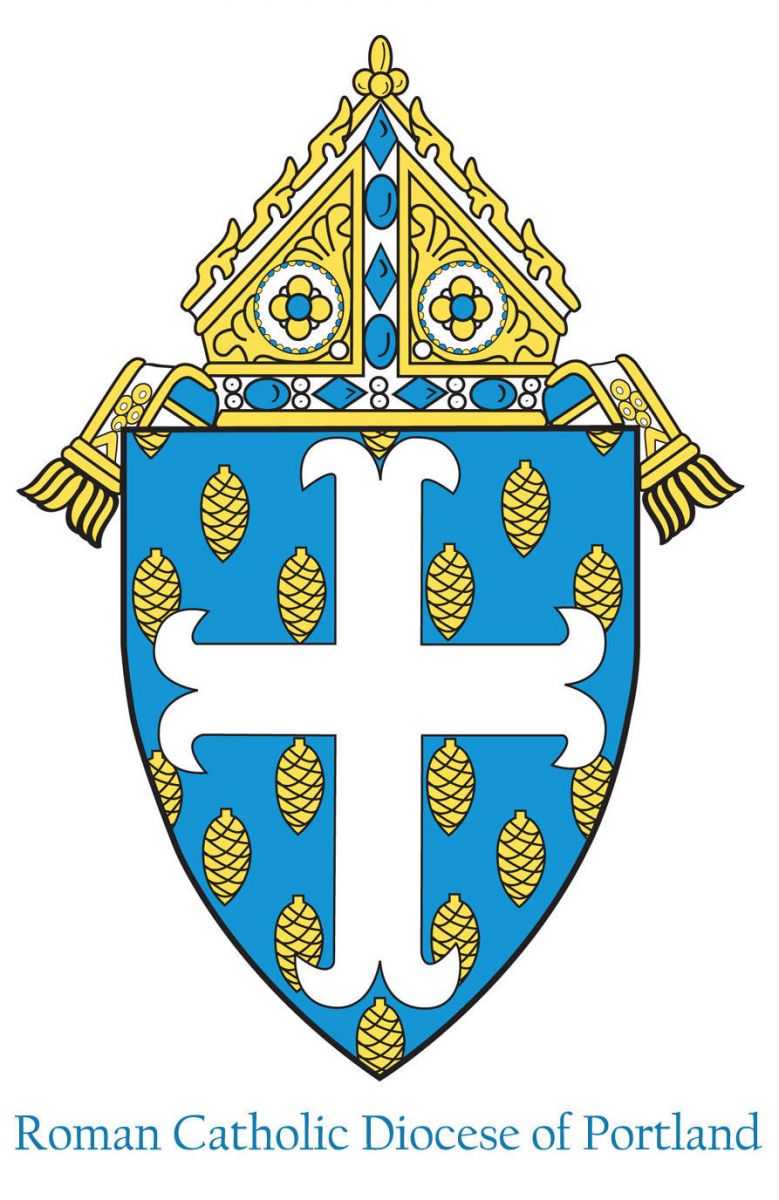 Priests throughout the diocese can observe the Day of Prayer and Penance by offering Masses on February 28 that include prayers for victim/survivors of abuse for their healing; for perpetrators of abuse to seek and find repentance and face justice; for diocesan clergy, employees, and volunteers to serve with a spirit of respect and humility; for families to create a safe, loving, and peaceful environment for their children; for those who help victim/survivors to serve with wisdom and compassion; and for civic leaders to protect the most vulnerable among us from all harm.
The observance comes in the first week of Lent, the Church's season for repentance and reconciliation.
"Lent is a constantly recurring reminder to us of the need we have to convert our lives and to live more fully the life Jesus calls us to live. We want to be mindful of the terrible harm that has been done by the sexual abuse of minors by clerics in the Church, but we do not just remember," said Bishop Deeley. "It is a day of prayer and fasting in the diocese in reparation for the hurt caused to the victim/survivors and an opportunity to pray for all those who have been harmed by abuse. We need to take up the spiritual means that the Lord himself teaches us: humiliation, self-accusation, prayer, and penance. This is the only way to overcome the spirit of evil. It is how Jesus himself overcame it. We pray that our loving God, who makes the impossible possible, can heal those harmed."
Since the implementation of the Charter for the Protection of Children and Young People in 2002, the Diocese of Portland has worked diligently to ensure a safe environment for all young people. An independent, on-site audit of safe environment procedures conducted in 2019 found the Diocese of Portland in full compliance with the Charter, which features mandates that include permanently removing clergy who have sexually abused minors; reaching out to victims and their families with patience and compassion; reporting all allegations of sexual abuse of minors to civil authorities and investigating all complaints of abuse in a timely, thorough manner; implementing safe environment programs, which include abuse prevention training and awareness for all personnel and volunteers; and completing background checks on all personnel.
Since these procedures were implemented in 2002, there have been no substantiated allegations of sexual abuse of a minor by a cleric in the Diocese of Portland. Over 15,000 Catholic Church employees, volunteers, priests, and educators in Maine who work with children have been trained in a safe environment program (i.e., Protecting God's Children). Auditors also review the implementation of the "Circle of Grace" program for children in Catholic schools and those who participate in faith formation offered through their parishes. "Circle of Grace" serves the dual purpose of providing prevention information while educating children and youth about the value of positive relationships with God and others.
As always, Bishop Deeley encourages anyone who may have information about any case of sexual abuse of a minor by a church representative to contact civil authorities as well as Michael Magalski, director of the Office of Professional Responsibility for the Diocese of Portland, at (207) 321-7836 or michael.magalski@portlanddiocese.org.