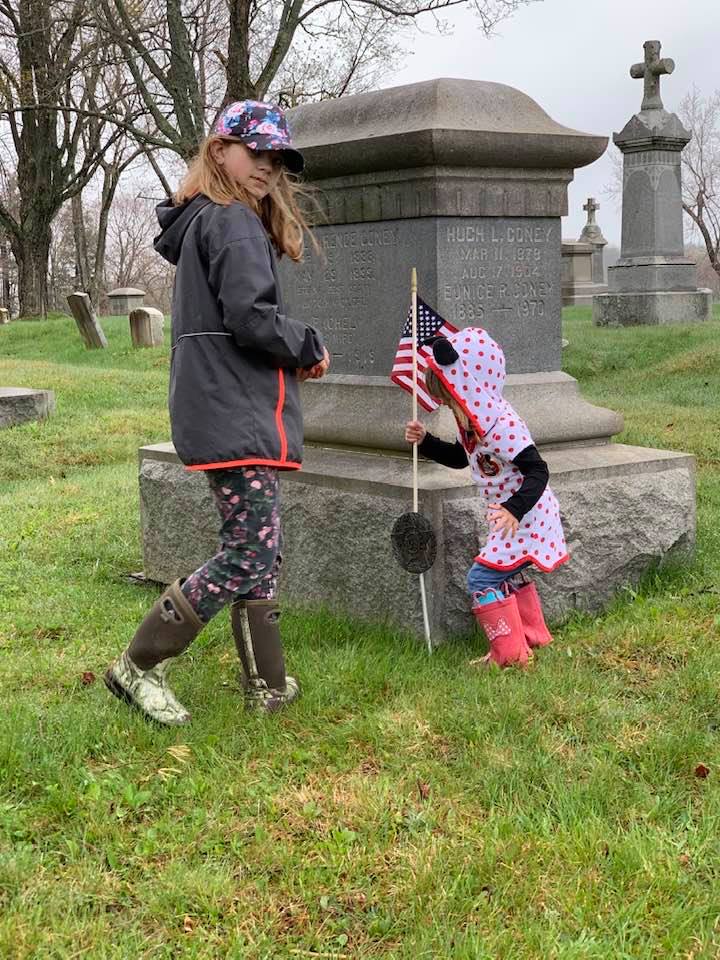 BANGOR---An annual labor of love to honor America and its heroes was renewed on Saturday, May 16, at Mount Pleasant Catholic Cemetery, located on Ohio Street in Bangor.
"American flags were placed on the graves of veterans thanks to a number of community and parish volunteers," said Joe Gallant, cemetery director. "Cemetery employees believe that this was the largest number of volunteers ever to assist in this tradition."
The cemetery is large enough to ensure that social distancing regulations were easily met.
Over a dozen volunteers and their families from General Electric turned out to assist in the placing of flags as well as many members of the Knights of Columbus.
"The Knights have always stepped forward to assist in parish activities," said Gallant. "Members of our parish faith formation program and members of our parish scouting program also volunteered. Members of the Anah Shriners entertained the volunteers with their bagpipes during the morning, too. I'm very grateful for the overwhelming turnout."