AUBURN---Don Smith, the director of faith formation at Immaculate Heart of Mary Parish in Auburn, will appear as a guest on EWTN's The Journey Home on Monday, February 11, at 8 p.m. on EWTN-TV, EWTN Radio, and online at www.ewtn.com.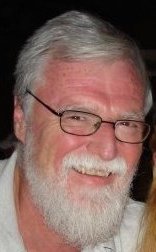 Encore presentations of the show will air on Tuesday, February 12, at 1 a.m., and Thursday, February 14, at 2 p.m. Check your local listings for broadcast information.
The Journey Home is a national program that features hourlong interviews with individuals who have either converted or returned to the Catholic faith.
Though raised Catholic on a potato farm in Caribou, Smith wandered from his spiritual roots in high school and college.
After a powerful spiritual encounter with Christ in a Protestant setting, Don and his wife, Hollis, threw themselves wholeheartedly into serving the Lord full time. Smith became an ordained minister, pastoring a church in the western foothills of Maine, then serving as chaplain at a home for youth.
Finally, through the work of the Holy Spirit, Don found himself drawn back to the Catholic Church. He surrendered his ordination and returned home.
If you can't catch the live broadcast or encore presentations, the episode with Smith will also be archived at The Journey Home website.