BANGOR---Those who gather tomorrow morning at St. John's Church in Bangor will have the opportunity to observe an ongoing initiative at All Saints Catholic School that aims to promote Catholic values and community as part of a well-rounded education.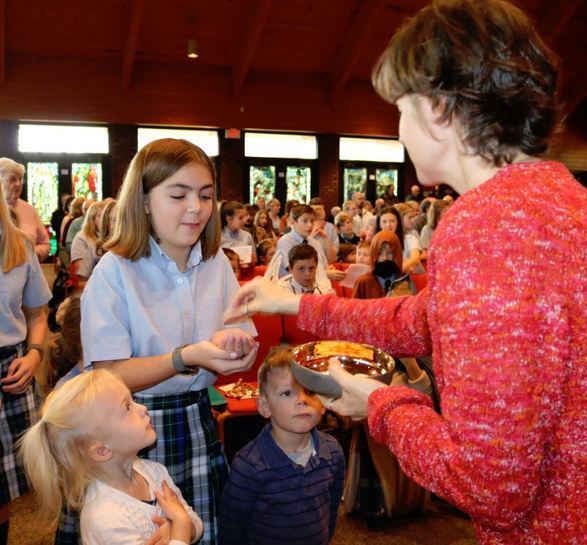 The students of All Saints will attend Ash Wednesday Mass at 9:30 a.m. at the church, located on 217 York Street.
All Saints is separated into two campuses, the St. Mary Campus (Pre-K through Grade 4) and the St. John Campus (Grade 5-8), but don't expect to see the students sitting by grade or campus on Wednesday.
"This joint celebration is an opportunity for the prayer partners to sit next to each other," said Matthew Houghton, principal of All Saints. "It'll be great."
The "Prayer Partner" program at All Saints pairs older students with younger students to promote a close-knit school environment and peer mentoring.
"For example, eighth graders are paired with kindergartners, third graders are with pre-kindergartners, sixth graders are with first graders, and so on," said Houghton. "The students exchange special projects and cards throughout the year, sit together during joint school Masses, and spend time together when visiting each other's campuses."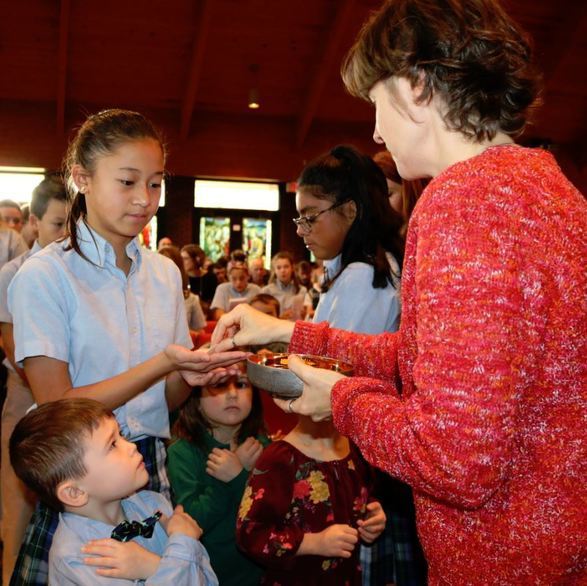 The relationships continue during special school events like book fairs and field day.
"In addition to getting to know each other, prayer partners are encouraged to pray for each other, sharing personal intentions or struggles," said Houghton.
Over the course of the year, teachers and staff observe the special bonds built between the students.
"It's common to see kindergarten prayer partners attend the eighth-grade graduation," said Houghton. "It is always so nice to see how excited the prayer partners are when they have the opportunity to see each other."
Listings of Ash Wednesday Masses scheduled for Catholic churches in Maine are available at www.portlanddiocese.org/ashwednesday.