PORTLAND---Deacon Anthony Cipolle will be ordained to the priesthood by Bishop Robert P. Deeley at the Cathedral of the Immaculate Conception, located on 307 Congress Street in Portland, on Saturday, November 18, at 10 a.m. All are welcome to attend the Mass.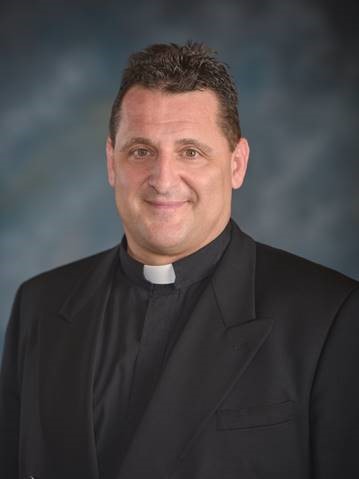 Deacon Anthony was ordained to the transitional diaconate in January and has completed his theological studies at Pope Saint John XXIII National Seminary in Weston, Massachusetts.
Paths to the priesthood are rarely direct. Vocation stories often include incredible leaps of faith in times of uncertainty and remarkable sacrifice displayed by individuals striving to understand God's plan. Deacon Anthony is no different.
"I grew up in Arlington, Massachusetts, and come from a strong, Catholic family, but I never completed faith formation when I was younger," he said. "It sort of fell through the cracks."
His focus in high school was on academics and business. At a young age, he became a successful auto salesman. He then moved to Chicago, where he started a fast-growing plumbing company. Cipolle also married while still young and had a son, although the marriage would eventually end in an annulment.
After ten years, he sold the plumbing company and moved back to the Boston area. It was there that he met Fr. John Kilmartin, F.D.P., who served at Madonna Queen of the Universe Shrine in East Boston.
The two became friends, and Cipolle would accompany Fr. John, who had several medical issues stemming from diabetes, to appointments.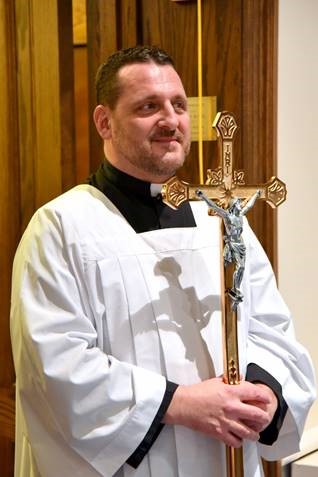 Fr. John then hired him as the parish's facilities manager. Cipolle said he had several profound experiences, including one in which a bright light seemed to come over him, while he was cleaning the church.
"It left me in peace, total peace," he said. "Everything changed. I had peace. I knew that God loved me and was with me and nothing else mattered."
Soon, he had the sense that God was telling him to read the Bible, something he started to do. It would lead him to make his confirmation, which he had not done as a teenager, and to begin auditing some classes in the Masters of Arts in Ministry Program offered for laypeople at Saint John's Seminary in Brighton, Massachusetts.
"I think that's when I really became Catholic. That's when I really identified with Catholicism and the poetry of the catechism. It's beautiful," he said.
Cipolle began pursuing a degree in philosophy at Boston College, feeling a call to the priesthood. During this time, Fr. John, whom Cipolle calls "his mentor," passed away.
"We were at his funeral and one of the parishioners, who was in a faith-sharing group with me, came up after the Mass and told me that she knew that I was supposed to become a priest," said Cipolle. "When someone else told me that they were sure I was supposed to be a priest, that's when I knew. That was it."
A connection between one of the deans at Boston College and Bishop Richard J. Malone, then bishop of the Diocese of Portland, brought Cipolle to Maine, where, after continued discernment by both Cipolle and the diocese, he was accepted as a seminarian.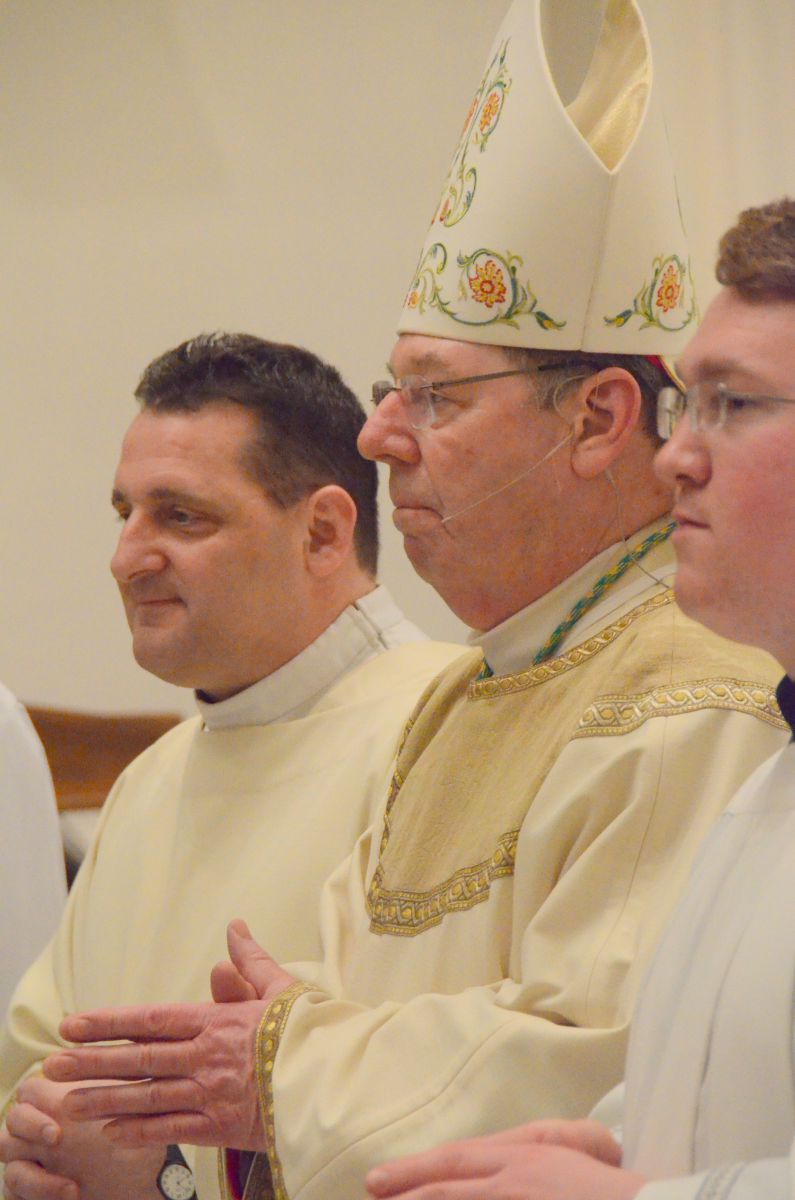 "When he told me he was entering the seminary, I wasn't really surprised because he had been very much a part of the church in East Boston for some time," said Mark, Deacon Anthony's son. "It was amazing."
After completing two years of theology at seminary, Cipolle spent a pastoral year at St. Michael Parish in Augusta.
"This gave me a better understanding of how a parish priest lives and helped me realize that I loved this work more than I ever imagined," said Deacon Anthony. "So many of the activities bring joy."
As was the case at his Mass of Candidacy and Ordination to the Transitional Diaconate, many of Deacon Anthony's family and friends will gather for the historic occasion, including his mother and his son.
"He has worked so hard and has wanted to be a priest for so long, you can't imagine," said Louise Cipolle, Deacon Anthony's mother.
"I'm incredibly proud that my dad is doing this," said Mark. "It's a very generous thing to give himself to the Church. There is nothing more of a high honor than to do God's work."
In advance of the ordination, all are invited to join Deacon Anthony for adoration with evening prayer in the chapel of the Cathedral of the Immaculate Conception on Friday, November 17, at 5:30 p.m.