BANGOR---In a memorable year that has seen a successful move to a new location, an influx of new volunteers, and a record number of new customers, "The Attic" in Bangor will host a celebratory event for volunteers, both new and old, on Ascension Thursday, May 30.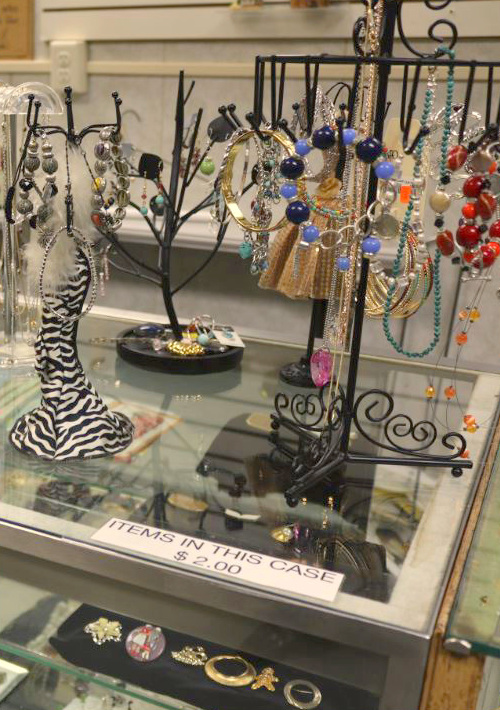 All are welcome at a volunteer appreciation breakfast to be held at St. Mary Church, located on 768 Ohio Street in Bangor, following the 8:30 a.m. Mass. Volunteers will be acknowledged for their length of service, including Pilar Thibodeau, who will be retiring after helping to lead "The Attic" for over 20 years.
"The Attic" is the well-known thrift store of St. Paul the Apostle Parish. All the proceeds from the store benefit All Saints Catholic School in Bangor. The store, which is run by volunteers, reopened in January at a new, much larger location: the old Bangor Tire building on 54 Cumberland Street (tadditional pictures below).
"The opportunity was there to have a much larger space and offer more things we couldn't offer in the past, like furniture, because we had such a confined area. Now we have space that allows us to take bigger items," said Donna Greenlaw, a volunteer at "The Attic."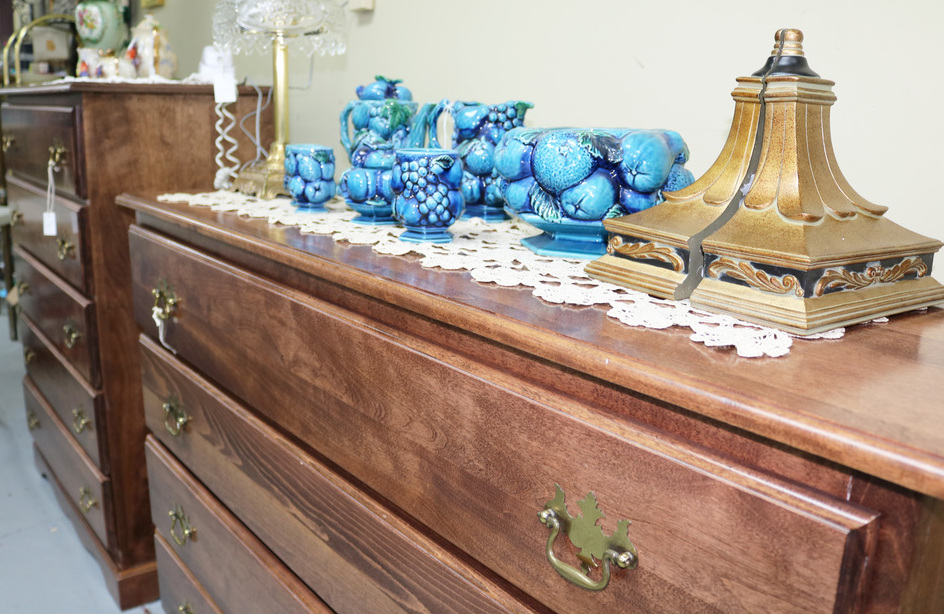 In fact, the old location of "The Attic," located about half a mile away, was just under 1,000 square feet. The new location? Over 4,000 square feet with high ceilings, natural light, increased parking, and a garage door bay to receive larger items.
"There is enough room to separate and store items by season. With the expansion, we can have dressers, bureaus, end tables, coffee tables, bed frames, and more," said Matthew Houghton, principal at All Saints. "We felt like there was a need in our community and we wanted to offer that."
And the community has responded favorably to that offer. The customer count has grown exponentially and over 500 local residents follow "The Attic" Facebook page, which frequently posts pictures of new items when they arrive, leading to quick sales and high interest. The number of volunteers at "The Attic" also continues to increase.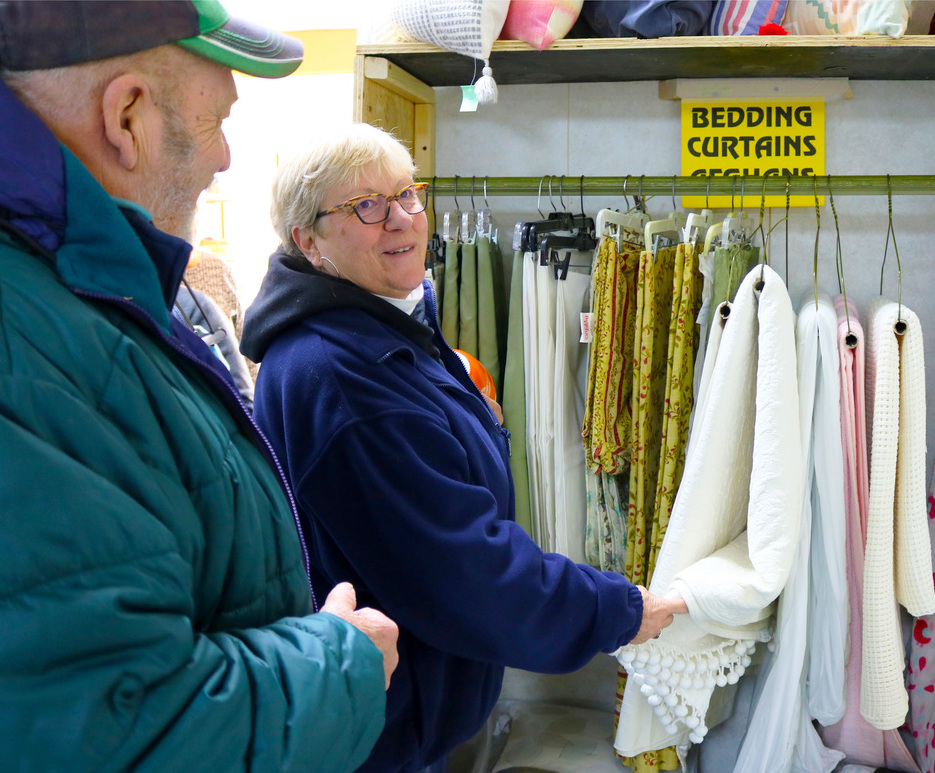 "We have new volunteer leaders, Donna Greenlaw and Leona Hatch, who have solidified the active volunteer base and partnered with Angela Walsh of the All Saint Catholic School's Parents, Teachers, and Friends Organization to organize parent volunteers," said Houghton.
Thanks to that support, "The Attic" is now open weekdays from 10 a.m. to 3 p.m. and Saturdays from 10 a.m. to 2 p.m.
"The volunteers have allowed for expanded store hours on Wednesday and Saturday," said Houghton. "We were never opened on the weekend and Saturdays are now the busiest day of the week. The relocation has been tremendously successful."
The beneficiaries of all that support, both from in the school and the community, are the students of All Saints, who will attend the Mass on Thursday in a display of their gratitude to the volunteers who have given them so much.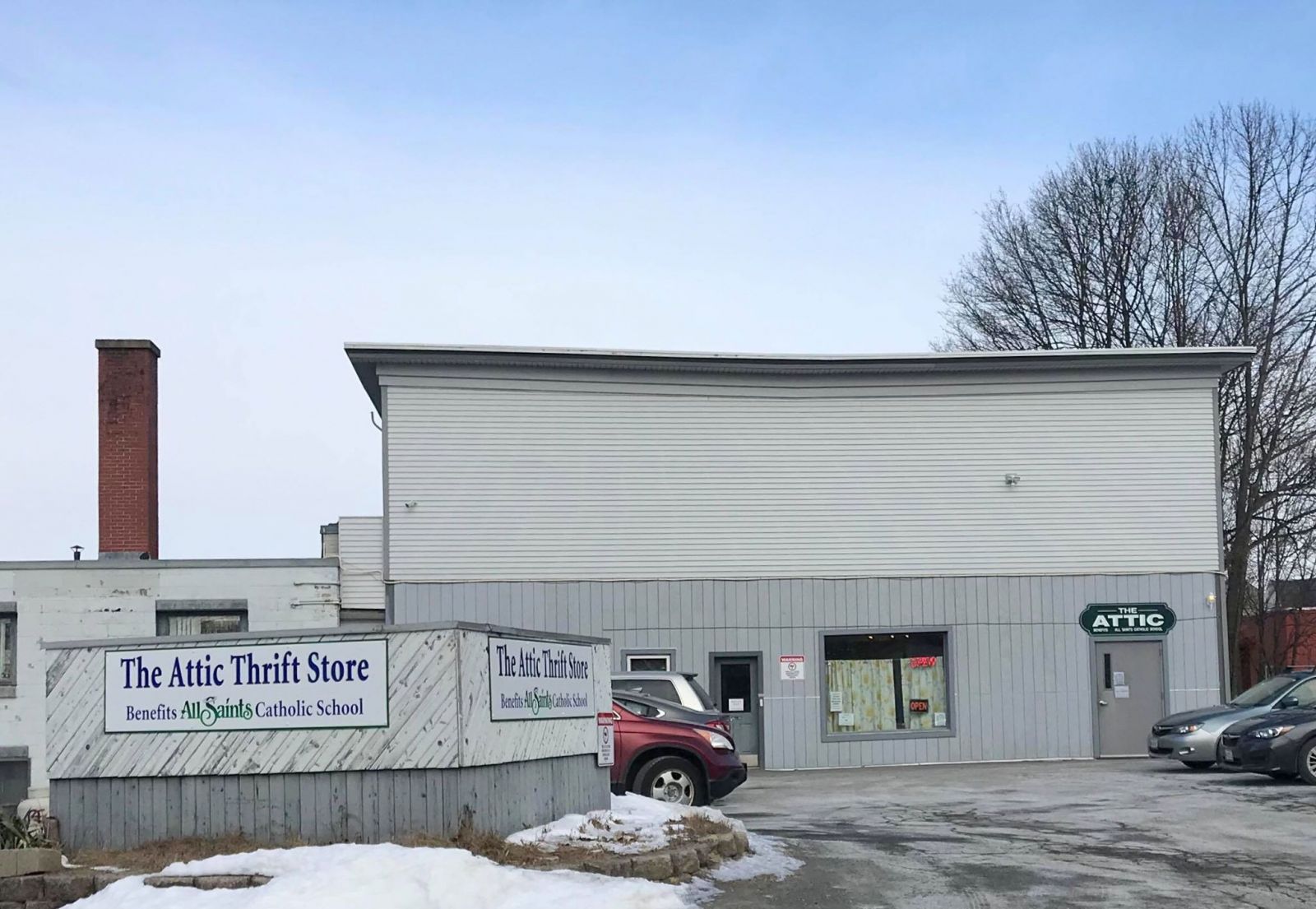 "At All Saints, we know that joy is found by giving, helping, and loving one another," said Houghton. "The existence of 'The Attic' is another great way to teach our students that important lesson."
"The Attic" accepts donations from the community, including gently-used clothing; belts, shoes, and purses; home décor; toys; quality linens and drapery; housewares; small kitchen appliances; framed art; jewelry; books, both for adults and children; DVDs; sports equipment; and quality, used furniture.
For more information about "The Attic" or to explore volunteer opportunities, call (207) 945-5523.