ALFRED---To mark the 200th anniversary of their founding in Brittany, France, the Brothers of Christian Instruction will hold an anniversary Mass on Sunday, August 18, at 10:30 a.m.
Bishop Robert P. Deeley will serve as the main celebrant at the Mass, which will be held in the Our Lady of Perpetual Help Chapel located in the Notre Dame Spiritual Center in Alfred. All are welcome to gather for the Mass.
The Brothers of Christian Instruction (FIC) is a teaching order, comprised of over 750 members serving in 25 countries. The North American Province of FIC is centered in Alfred and at Walsh University in Ohio.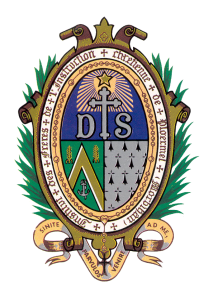 The order was founded on June 6, 1819, when Jean Marie de la Mennais, capitular vicar of Saint-Brieuc, and Gabriel Deshayes, pastor at Auray and vicar general of Vannes, signed an agreement uniting their efforts "to provide children of the working class" with "teachers of solid piety." The congregation brings together men who, responding to a special call of the Holy Spirit, pledge themselves totally to God by the public profession of the vows of chastity, poverty, and obedience in a community of life and in the service of God's people through Christian education and instruction. The religious and apostolic heritage of the founders, authenticated by papal approval in 1891 and 1910, is preserved and transmitted today.
The Brothers of Christian Instruction came to Plattsburgh, New York, in 1903 from Canada, and spread to several communities, including Biddeford and Waterville. The brothers looked to form an English-speaking center in northern New England and, with a recommendation from a priest in Springvale, looked at the Shaker Hill property in Alfred, which was being sold.
In June of 1931, they purchased the beautiful, 350-acre Shaker Village, establishing high school and university programs for those entering the order and, for many years, ran a junior high boarding school for boys. The brothers operated a self-sustaining farm featuring a commercial dairy and the raising of cattle, and continue to maintain an apple store on their campus. The bakery at Notre Dame now supports York County Shelter Programs with its sale of breads, rolls, and various desserts. In 1981, the brothers opened the Notre Dame Spiritual Center atop Shaker Hill, offering a peaceful and comfortable setting for groups to hold retreats, meetings, or other events. Visitors can peruse a schedule that features preached retreats, directed retreats, private retreats, charismatic retreats, and communal retreats, providing opportunities for learning and praise with an emphasis on faith and sharing. Guests can also book the facilities for a few hours, a weekend, or a week, with accommodations for up to 85 overnight guests and affordable onsite dining options.
Today, Brother Jerome Lessard, a native of Waterville, is the local superior of the U.S. Sector of the FIC and has overseen the center and property in Alfred since 2009.
"As a teaching order, our mission remains the same as that of our founders," he said. "To make Jesus Christ better known and better loved, through education and instruction."
For more information about the anniversary Mass, the Notre Dame Spiritual Center, or the Brothers of Christian Instruction, call (207) 324-6160.