BRUNSWICK---Catholic schools are places of faith, hope, and academic excellence.
On October 11, educators from Maine's Catholic schools gathered in Brunswick for a day that offered ways to enhance all three (additional pictures below).
All Catholic schools in Maine were closed on Friday as teachers, principals, pastors, and staff members gathered in Brunswick for Catholic Educator Day, which began with Mass celebrated by Bishop Robert P. Deeley at St. John the Baptist Church.
"I appreciate this opportunity I have each year to join you in this day and celebrate Mass together, and it is nice that we are able to do it without wondering if the Pre-K class will wander away while we are praying," said the bishop during his homily as the gathering of hundreds of educators laughed.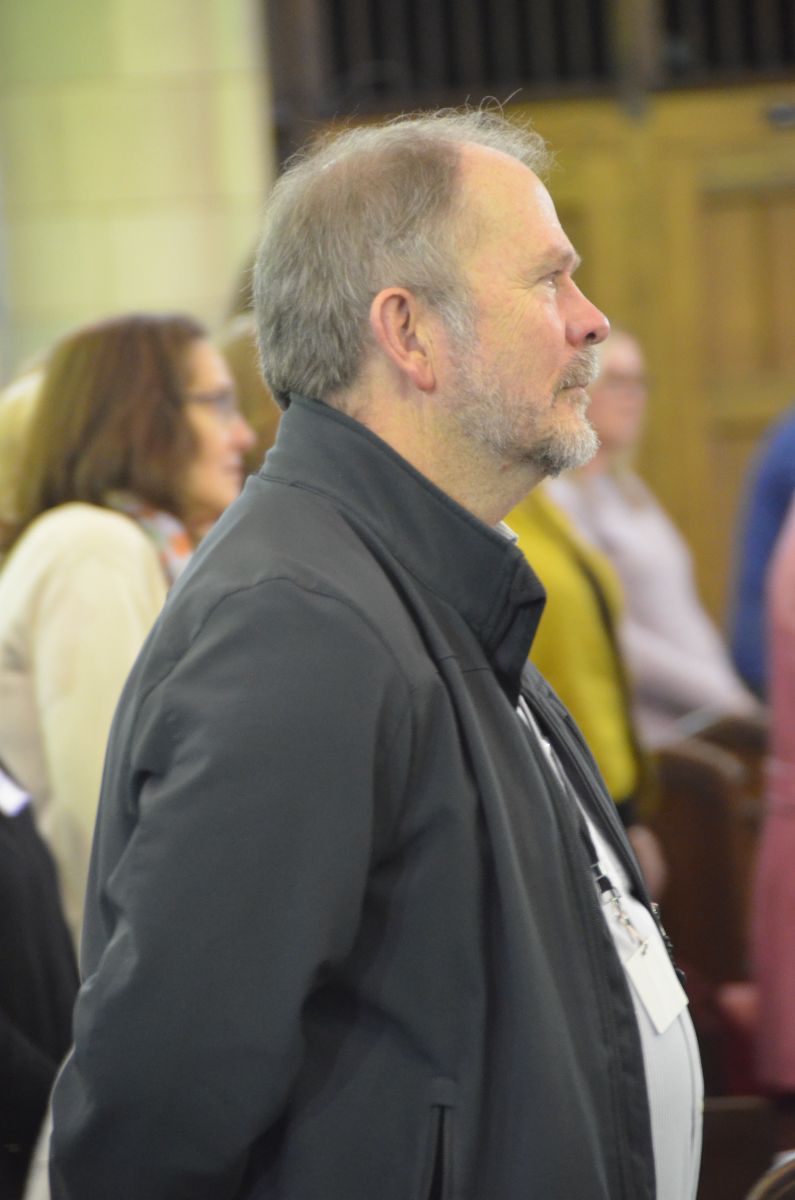 Bishop Deeley told the educators about his trip to Holy Cross School in South Portland on Wednesday and the notes and artwork he had received from the students during his visit.
"Their creativity is always beautiful to see. Before I left the office Wednesday evening, I went through them all. There are always messages in these notes that speak to me of the importance of what we are doing. There was one which caught my eye in a particular way. It was simple. It said, 'God is here,' and the words were surrounded by a riot of color indicating happiness and joy. Imagine the value that is given to that young person's life by having this conviction to hold on to in life. It brings meaning to this child's life. It speaks of the love of God."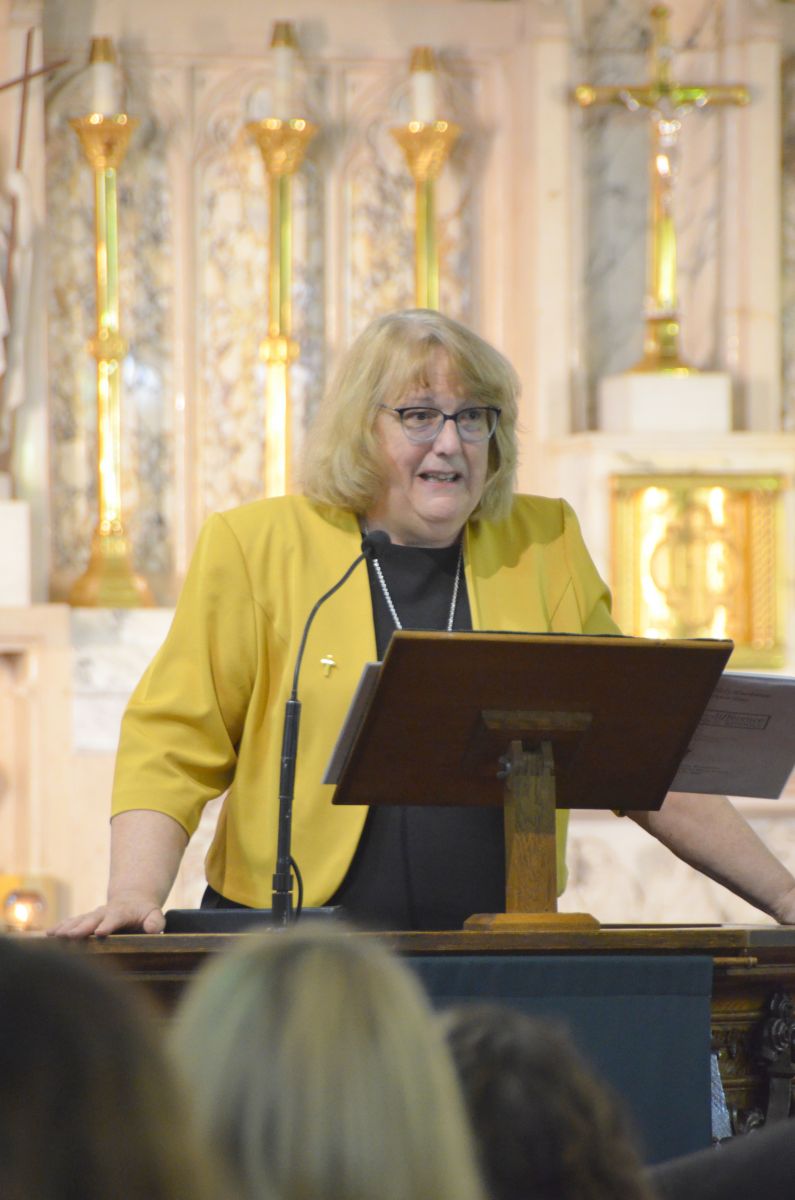 The bishop said that having educators who believe that the Spirit of Jesus walks with us makes it easier to impart this truth to the children.
"Because we believe it, we can share it with others, particularly those we teach, and help their lives to be more meaningful because they know that 'God is here,'" said the bishop.
Bishop Deeley also shared the experience of speaking with the eighth graders at Holy Cross this week and the joy of observing their discovery of a meaning in their faith.
"I asked them what they thought most important about their time at this school. They answered that it was the friendships they had formed and the fact that they were able to pray together. What was refreshing about the conversation was the fact that they were able and willing to point out the positive contributions that various classmates made to their class. They were not talking about themselves as individuals but one another. They have a foundation of faith for life which will guide them along the way. 'God is here.' We pray that together we might deepen that faith and the hope it brings to life in our own hearts so that we can help it to grow in the hearts of the young people entrusted to us."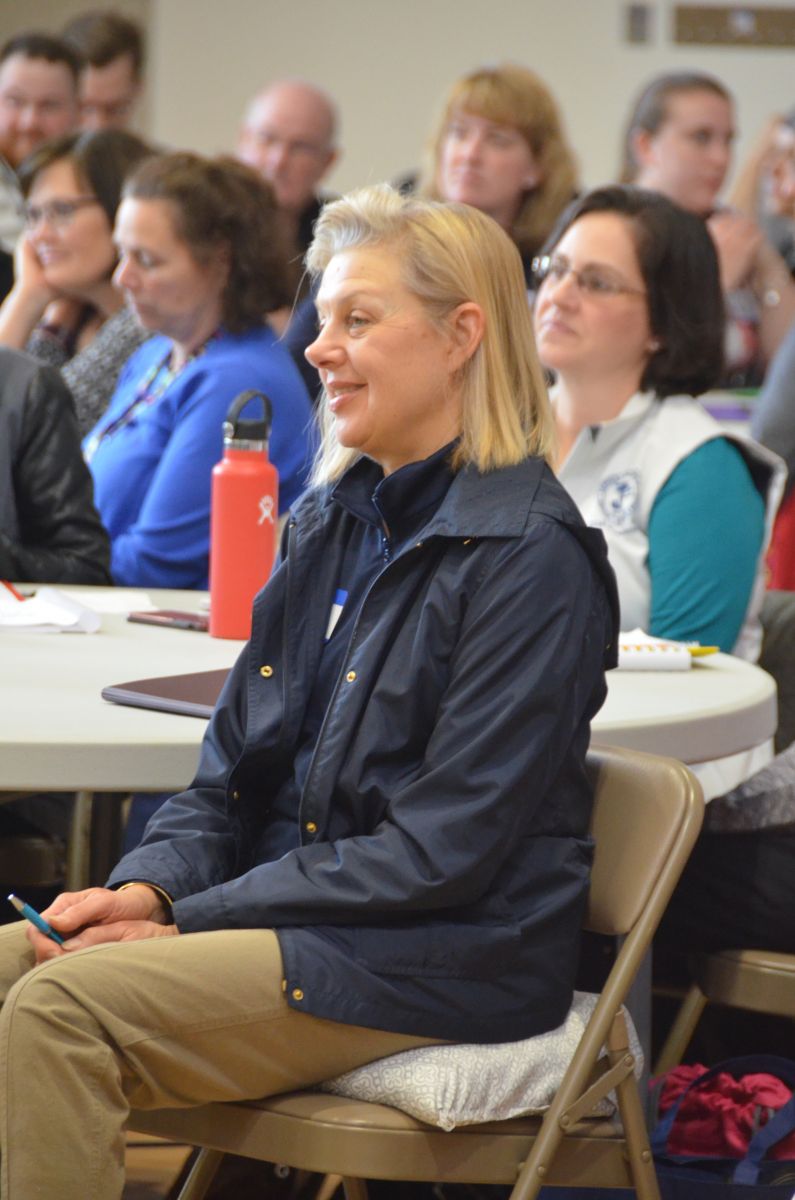 The bishop's message resonated with the educators sitting before him.
"When the bishop said that about seeing 'God is here' in the picture, it made me think of my kids and what they would draw," said Amanda Turcotte, a second-grade teacher at St. Michael School in Augusta. "I had a student once who made a welcome card for the bishop and he drew a picture of a little boy standing on a bridge dropping a pebble into the water. He said, 'That pebble is us and when we go into the world, we are like the ripples.' I was sobbing. It was so beautiful, and it was nice to reminded of that today."
"As the bishop said, 'God is here,' and we find God in our work every single day," said Bill Burke, principal of St. Brigid School in Portland. "The work we are doing is making a huge difference. I firmly believe that the world views of kids are formed by the time they are 13 years old, so the most important work we can do is educating our youth. Being all together, I think we find a lot of strength to do that."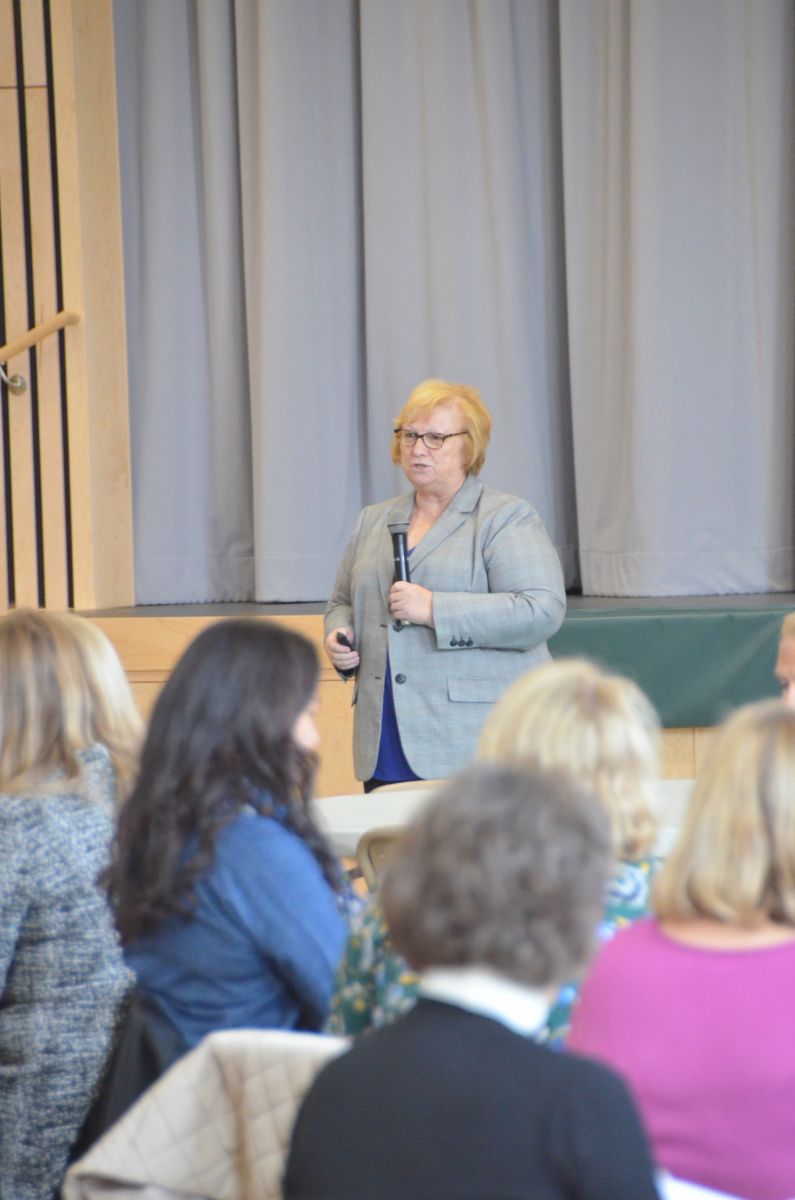 "Just being together, there is such support being with other people. The bishop's words emphasized that," said Kevin Thomas, religion teacher at Saint Dominic Academy in Auburn and Lewiston. "We share ideas and there's a lot of conversation, but today is so important because we get to see the whole diocese and the whole mission. It's something I look forward to ever year."
Following the Mass, the educators headed across the parking lot to the beautiful St. John's Community Center for a day of aligning the curriculum at the schools to ensure that they offer the same specific material in each grade, allowing teachers to focus on the skills for which they are responsible to teach.
"The first goal is for the teachers to meet by grade levels to create Catholic Power Standards of the most important learning per level. The standards will be published and posted in the classrooms of all the schools," said Marianne Pelletier, superintendent of Maine Catholic Schools. "The second goal is the sharing. All the teachers brought something that they think works really well in alignment with the curriculum goals. The collaboration has generated great ideas."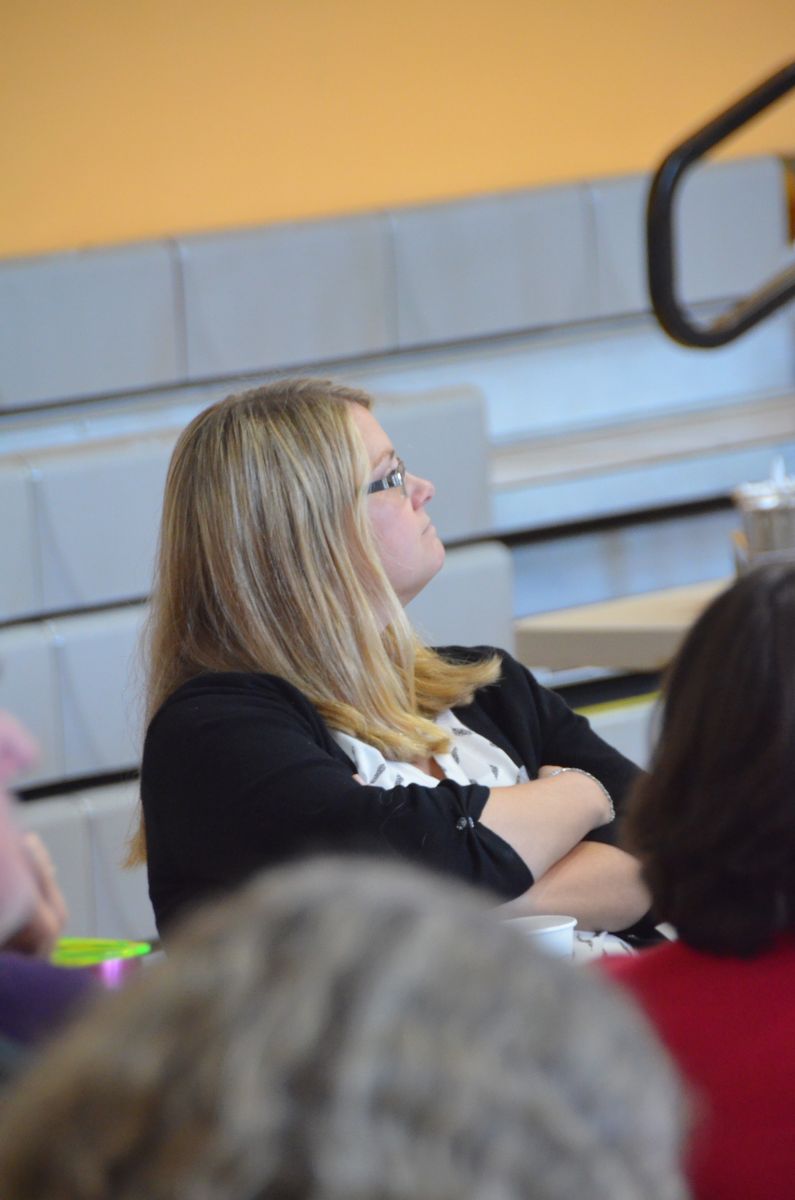 In addition, Ellen Edmonds, a curriculum director from William H. Sadlier, Inc., the oldest family-owned publishing company in the country, presented a workshop on developing lesson plans based on the standards, including strategies to assist teachers in identifying what students need to know as a basis for planning.
The workshop and the breakout sessions held the same objective: to enrich the experience of students and teachers alike.
"The staff loves this day. They love it," said Nancy Naimey, principal of St. James School in Biddeford. "They love to talk to people from the different schools and share what they are doing. The St. James staff also loves to sit together because we, as a staff, are usually so busy at school that we don't get to do that often. It's nice to have a little time together as well as share."
"What I really enjoy is meeting with the other second-grade teachers at the other schools. I know what the students are like when I get them and where I have to get them for the next year, but it's great to talk about things with my partner teachers," said Turcotte. "It's really nice."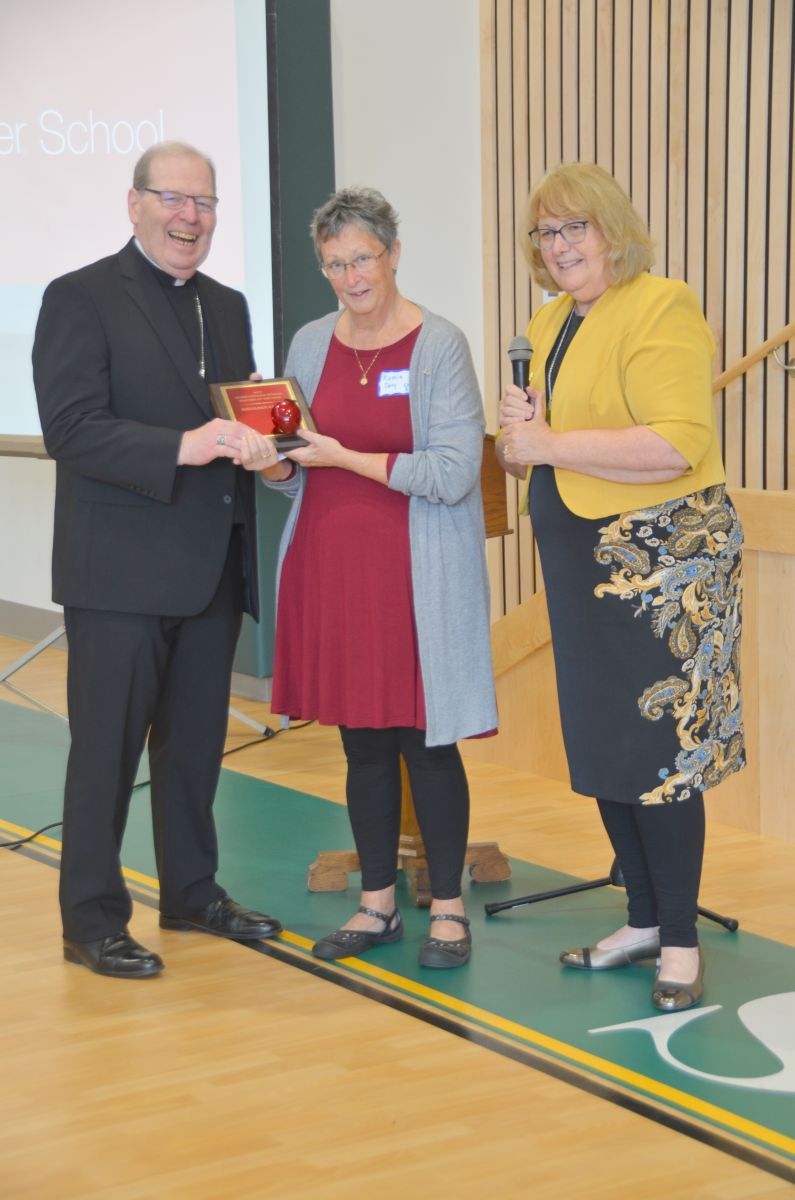 "This day is one of my favorite days of the year!" said Shelly Wheeler, principal of St. John's Catholic School in Brunswick. "We unite to renew our sense of purpose each year."
As part of the day, Bishop Deeley formally presented the 2019 Maine Catholic School Teacher of the Year Award to Kathleen Curry, a kindergarten teacher at St. John's in Brunswick, who was initially honored at a schoolwide assembly with her family present on Thursday.
The presentation was one of many moments for applause on Friday as the educators celebrated their collective ministry and its bright future.
"I have great respect for the mission which is yours," the bishop told the teachers and administrators. "You open the minds of our youngsters to the wonder of the world in which they live. You open their souls to know that the world in which they live is created by a loving God who shows us his care each day. You open their hearts to recognize that they are called to care for each other and all the creation that God has given us. You steer this wonderful initiative of Catholic education each day."