BRUNSWICK---"Wow! This is wonderful."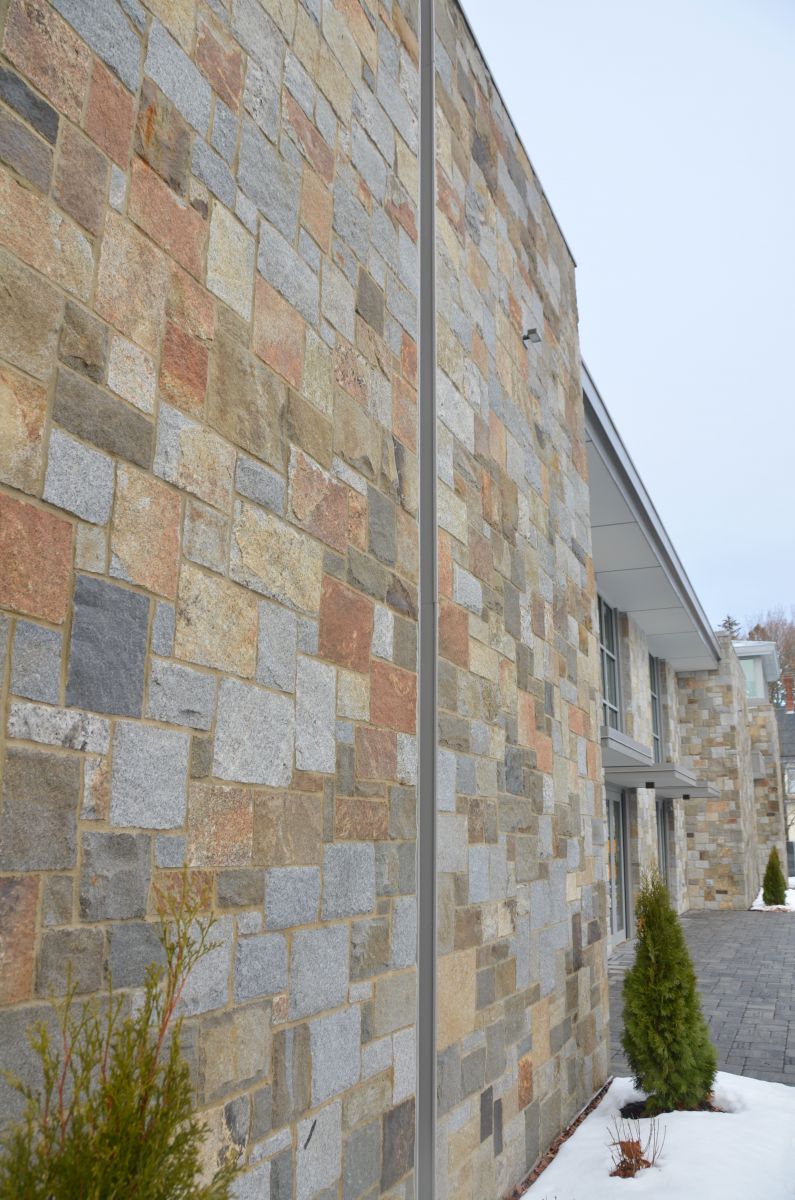 Bishop Robert P. Deeley's initial reaction to seeing the new 15,000 square foot All Saints Parish multipurpose facility on Pleasant Street in Brunswick is not unique.
"It's beyond all expectations," said Fr. Thomas Murphy, pastor of All Saints Parish. "It will be the foundation of the rebuilding of this whole place and St. John's Catholic School."
"I really didn't know what to expect because it was such as big project and putting all the pieces together was a little bit out of my mind frame, but I'm blown away," said Charleen Foley, business coordinator for All Saints Parish. "I am seriously blown away."
The bishop took his first look at the facility (additional pictures below), now in its final stages of construction, on Wednesday, November 28. He was welcomed into the building with songs from the students at St. John's Catholic School and joined on his tour by parish staff, clergy, school officials, and members of the construction team.
The building features an open space that can be used as a gymnasium, auditorium, and cafeteria; a stage; meeting and music rooms; an adoration chapel; locker rooms; and a fully-equipped kitchen, thanks to a $100,000 donation from the Knights of Columbus Council #1947.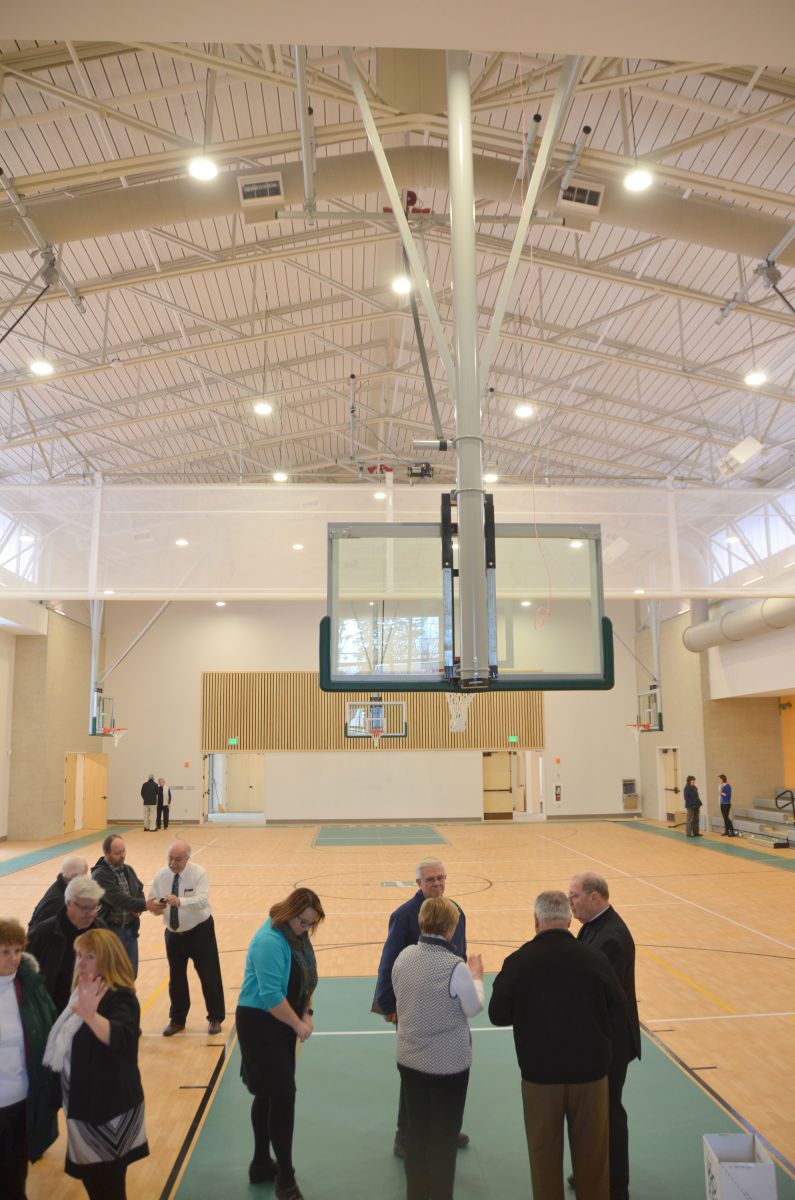 When walking out its doors, visitors leave the state-of-the-art interior and are transported to a glimpse of the parish's proud history. The colors of the new facility's façade match the exterior of the beautiful St. John the Baptist Church, dedicated in 1927 and located directly across the parking lot. Adjacent to the new building is St. John's Catholic School, which has stood since 1913.
The new sidewalk outside the building includes engraved pavers that have been purchased by individuals and organizations to honor teachers, priests, family members, graduating classes, and deceased loved ones.
The multipurpose facility does not ignore the block's great history, rather, it enhances it.
"It preserves the tradition of generations and provides an eye towards the future," said Jim Baskerville, a member of the steering committee overseeing the project.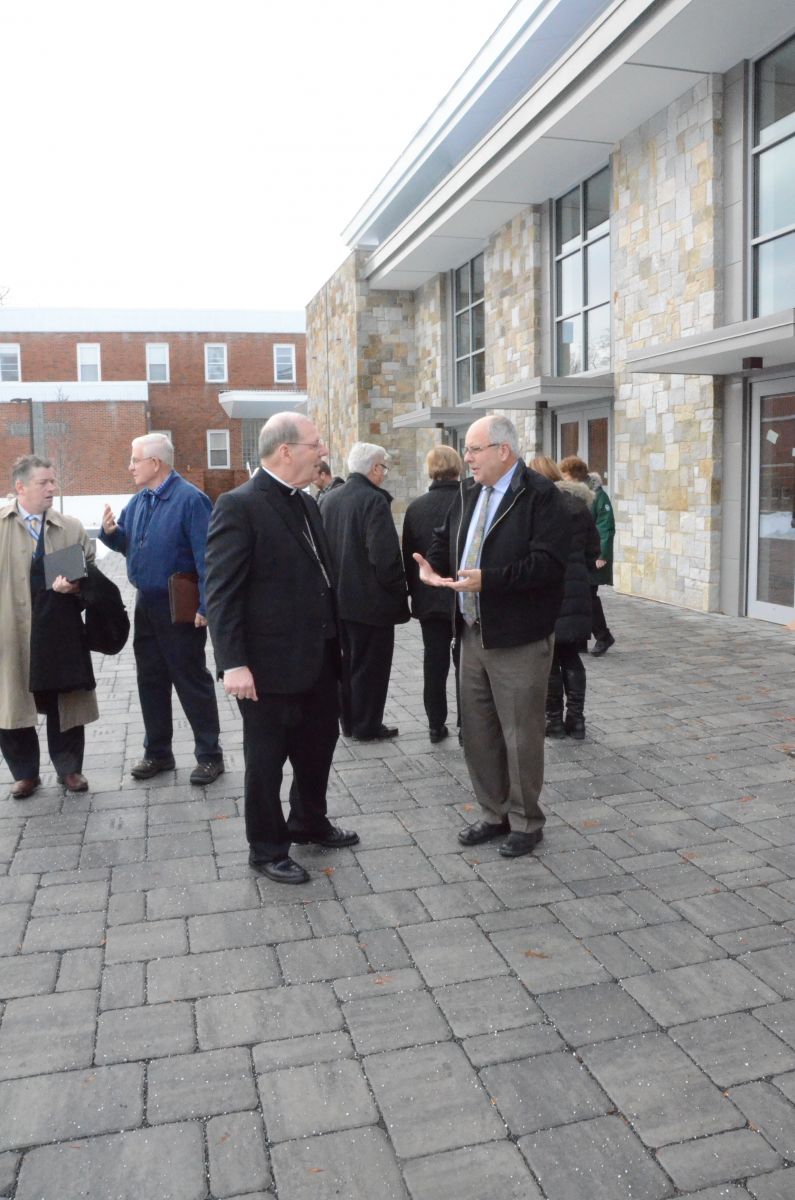 The facility, being constructed by Ouellet Construction of Brunswick, will be rented out to community organizations in addition to parish and school use. With a goal of $4.7 million, the "Founded on Faith, Building the Future" capital campaign is nearing $4.1 million in contributions from hundreds of donors and businesses.
"There has been significant support from parishioners and school families, of course, but also from local businesses and non-parishioners as well," added Baskerville. "There is an appreciation for how important having this facility is for not only the use and enjoyment of the parish and school, but for other organizations as well."
The capital campaign was launched in 2016 to raise funds for the facility, but the idea of having a multipurpose building for parish, school, and community use dates back decades.
In recent years, however, the need for movement became more pressing when the town recreation center, a Knights of Columbus hall, and St. John's parish hall were demolished, sold, and restricted for occupancy, respectively.
Plans to finally construct the building took shape under the leadership of Fr. Frank Murray (pastor of All Saints from 2009 to June of 2016) and continued under the guidance of Fr. Murphy.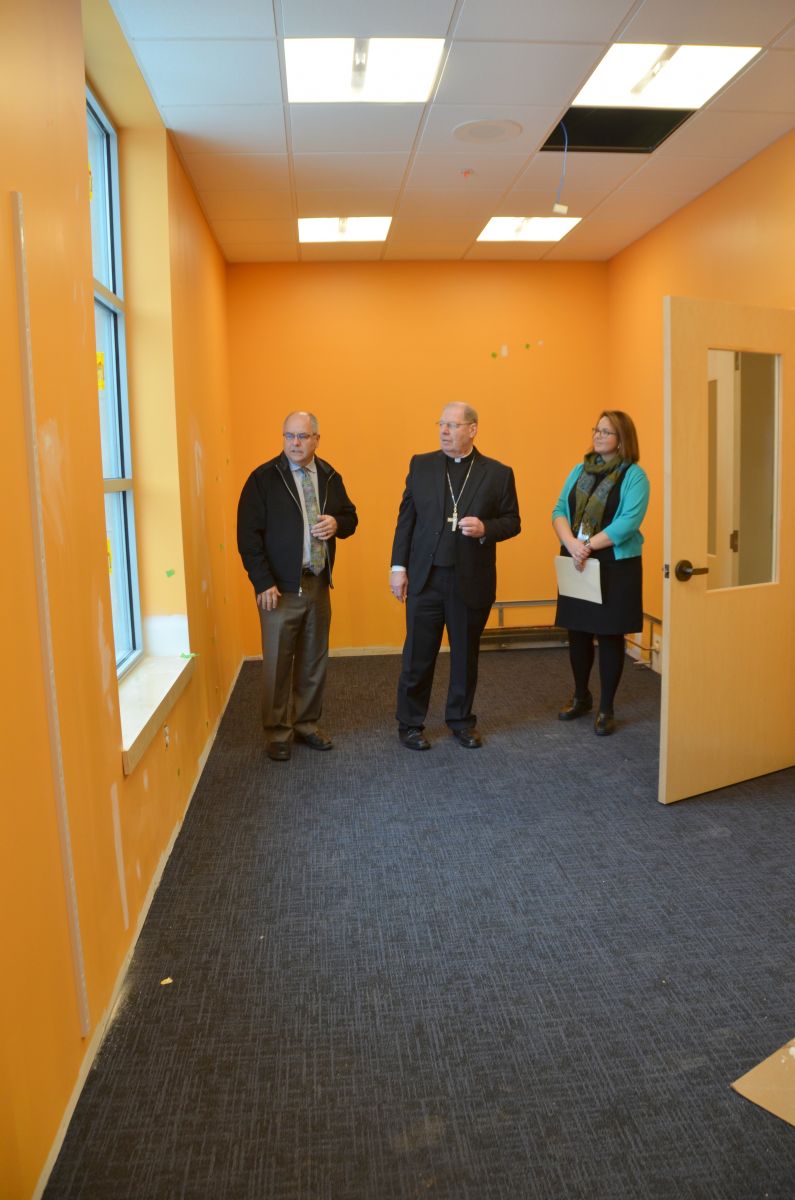 In 2016, a rendering was created by Scott Simons Architects in Portland and Sitelines, PA, of Brunswick, and the building received unanimous Brunswick Planning Board approval in August of 2017. A groundbreaking was held in October of 2017 and construction soon began.
The building is scheduled for completion in February.
"I don't think people realize how important this structure is going to be to the fabric of Brunswick," said Mike Ouellet, president of Ouellet Construction. "This is a facility for this community, and once people step inside, see it finished, and can see tangibly what it can provide, there will be waiting lists of people waiting to use it."
"Our hearts are in it and it shows," said Peggy Keegan, who has served as project manager for the construction phase of the building. "I'm just overwhelmed with excitement."
Parish and project leadership are quick to deflect accolades when it comes to taking credit. Parishioners, community members, and a dedicated committee featuring representatives from different parish churches came together with boundless enthusiasm and a shared goal.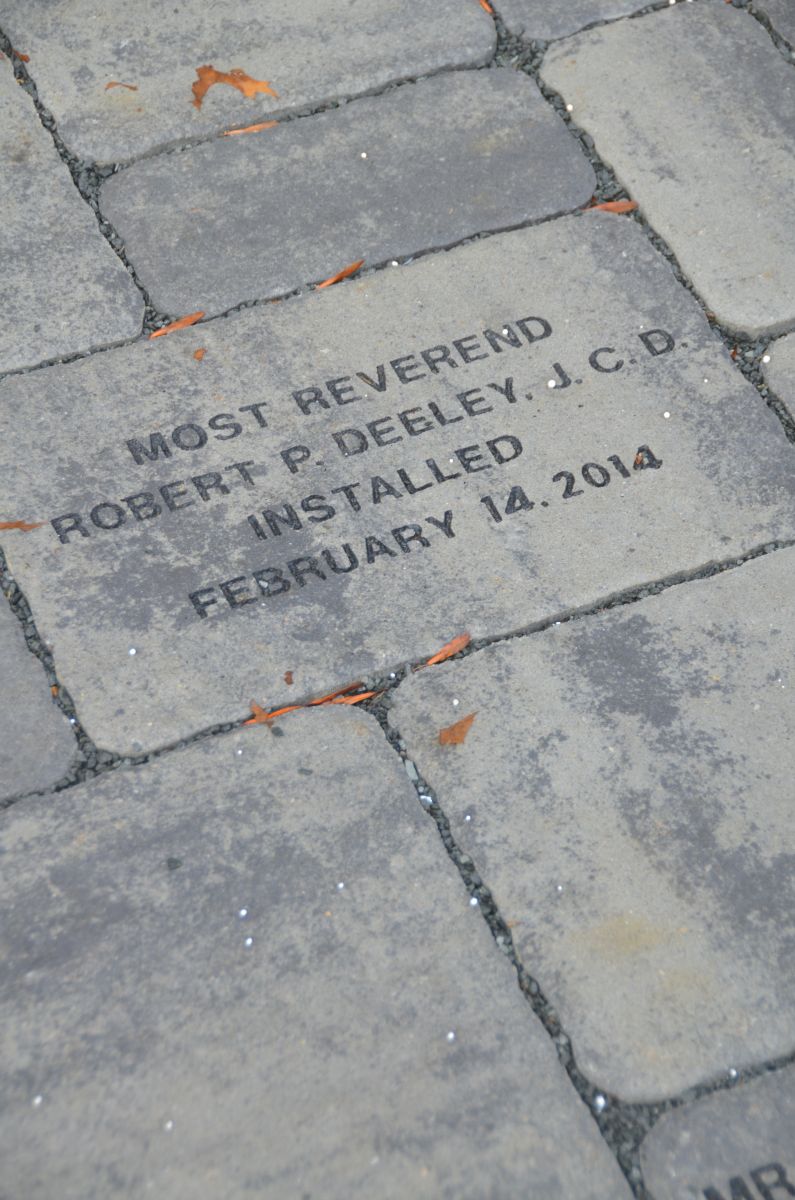 "Parish unity, providing the best education for our young people, and building on our relationship with the community are all things that people can rally behind," said Fr. Murphy.
"It's been great," said Baskerville. "Truly a team effort, and the facility speaks for itself."
"This is being built to be here 50 and 100 years from now," said Ouellet. "Hopefully, our successors and our future generations will look back and say, 'Wow! They really built this right, and they built it with love. It's an honor."
To make a general donation to the campaign supporting the facility's construction:
Arrangements can be made for a one-time donation, a multi-year pledge, an estate gift, a stock gift, or a 401k distribution.